I'm off on holiday for a few weeks to visit my dad in the Middle East, so as you read this, I'm probably on a plane, craming in as many movies as possible.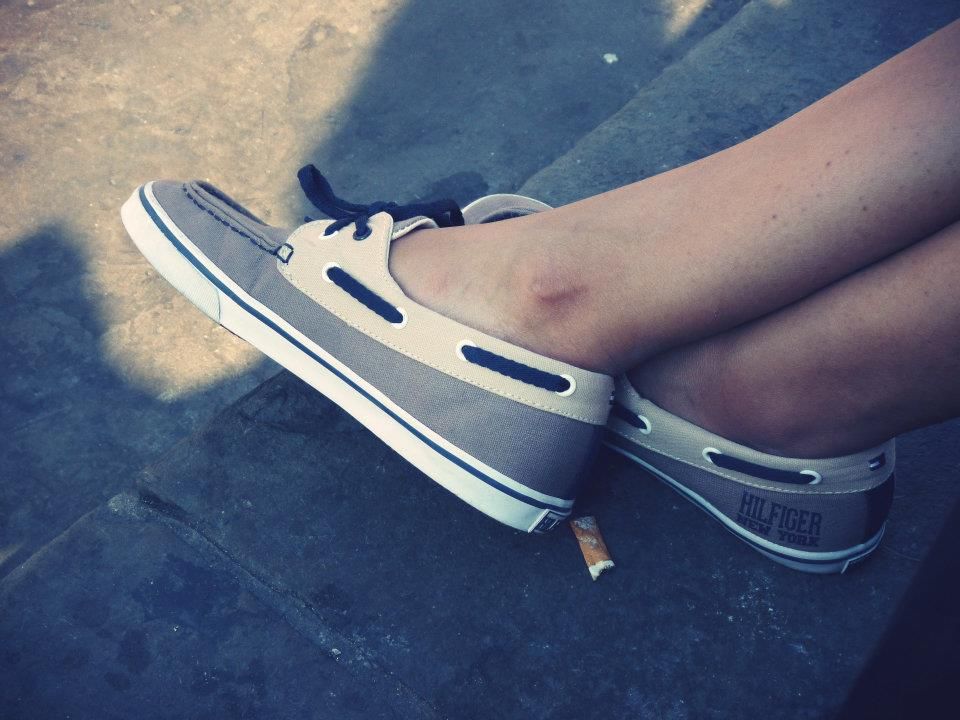 Internet access will be good though, so I won't be completely MIA, and will be posting regularly. I've been really busy, running around like frantic these last few months, so I'm really looking forward to spending some time in the sun, by the pool and just chilling out.
I'll most likely be wearing these Tommy Hilfiger shoes throughout as they're perfect for a sunny holiday! I should probably also mention that the cigarette butt isn't mine. It was just bad positioning!!
In the mean time though, I thought I'd mention this cool piece of information which made it to my inbox a few days ago.
Lingerie Experts Rigby & Peller are doing a great Recycle Your Bra Campaign right now. In honour of Breast Cancer Awareness Month, Rigby & Pellar are asking women to bring in their old bras, in store, to receive £10 off a new purchase. This is going to run from 4th - 31st October, so get recycling! And for every 10 bras coming in, £1 will also be donated to Breast Cancer Care.
Sherin xx
Thanks
Susie
for the picture.