The weather in London has been AMAZING these last few days. It really is beautiful out and so fun to hang around in.
This outfit is probably one of my favourite outfits I've put together, although probably destined for slightly cooler weather.
I'm wearing my Rocket Dog boots, HandM trousers and a Max C cardigan, which are all items you've seen before. But it's the new things I want to bring attention to. I've wanted a black fedora hat for some time now, so when I saw my perfect one in Camden Market the other day, I had to buy it (and wear it immediately). I've decided, no bad can ever happen while wearing this hat as it's so awesome.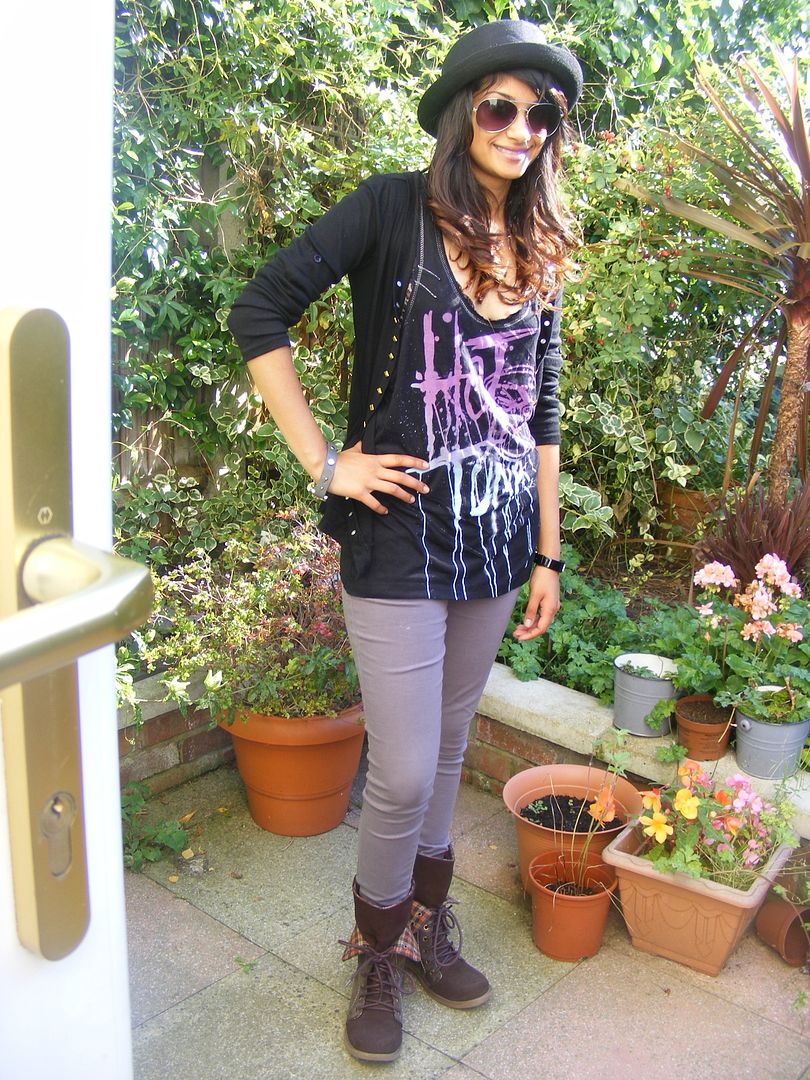 My other new item is that incredible tank, which was sent over by Hot Tuna, who are definitely a brand that I'm going to be keeping my eye on from now on. They're an Aussie surf brand, formed in 1969, making a comeback in the UK, and with fans such as Elle Macpherson, Carl Barat and lots of pro-surfers, it's clear to see that they're going to be very popular.
I love the graffiti, splattered paint design on it, and looks great with the piranha logo. It's so comfortable and baggy (I got mine in a size bigger), that this really is something to live in during the warmer weather. I'm definitely going to get tons of wear out of it next Summer.

Hot Tuna have a lot of really cool, edgy designs that are definitely worth a look.
Sorry for the door handle in these pictures. Hmmmm.

Would you wear Hot Tuna?

Sherin xx