Now that Autumn is in full swing in England, I thought I'd take my legs out one last time before I have to hide them for the winter. I got another pair of
shoes
(no one judge me) and this time I decided to get a pair of heels, which I haven't bought in a while. The perfect
heel
is actually pretty hard to come by. So I have a huge supply of sky high heels, and a few low heels, but nothing in the middle; that would make me feel glamorous, but are also comfortable.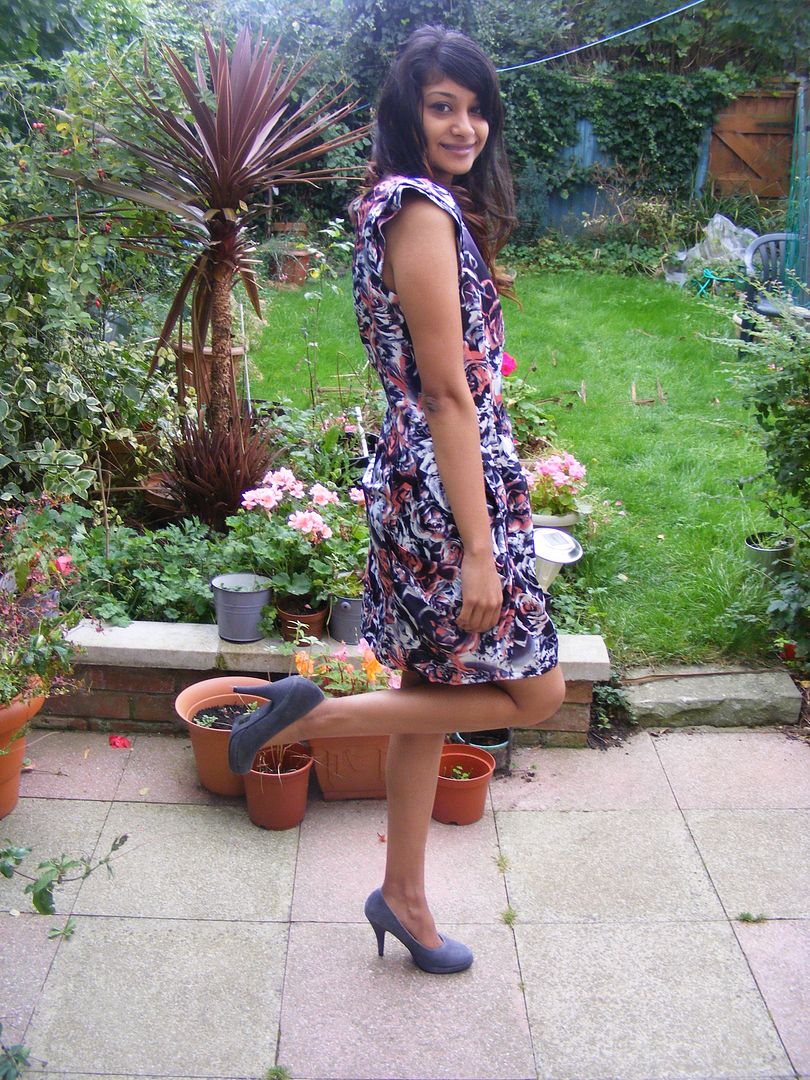 But I think these shoes have it spot on. They're from the
Best Mountain
range, which is a company I haven't heard of before, but I'm a convert. They were super comfy and looked really good.
I paired them with a dress from Lipsy, which I got from a charity shop (tags attached I should add), so yay for that bargain. Together, the shoes and dress are perfect and really compliment each other.
But I did run in after these pictures were taken and put on a pair of thick tights! I guess that's bye bye to my legs for at least a few months!
Sherin xx