In the winter, tights become one of my most essential items. I like black, opaque ones and have many different denier ones, depending on the weather.
Nude tights are a great go-to in the colder months as no one can tell you're wearing tights and you're being kept warm. I would love to wear nude tights but I've always had one major problem: all the nude tights are for much fairer skin, so when I wear them, it looks like I have weird, inhuman coloured legs, so despite wanting to wear them, I've never been able to.
Then a little gem from
Debenhams
landing in my inbox. Debenhams have recently launched a hosiery line that suits all skin tones. The invisible skin tone tights come in all shades for women with fair, medium and dark skin, and cost just £3.50. As soon as I saw this I new had to try them out myself, and I got a package from the Debenhams PR team the next day with 2 pairs of tights, one in Olive and one in Bronze. A full range of colours available are: Olive, Bronze, Coffee, Beige and Honey.
As you can tell, the tights look really natural and match my skin tone perfectly. The bronze ones were a bit dark, but the olive ones really are invisible on me and pretty perfect. I paired them with a Henry Holland for Debenhams dress and Tesco flats.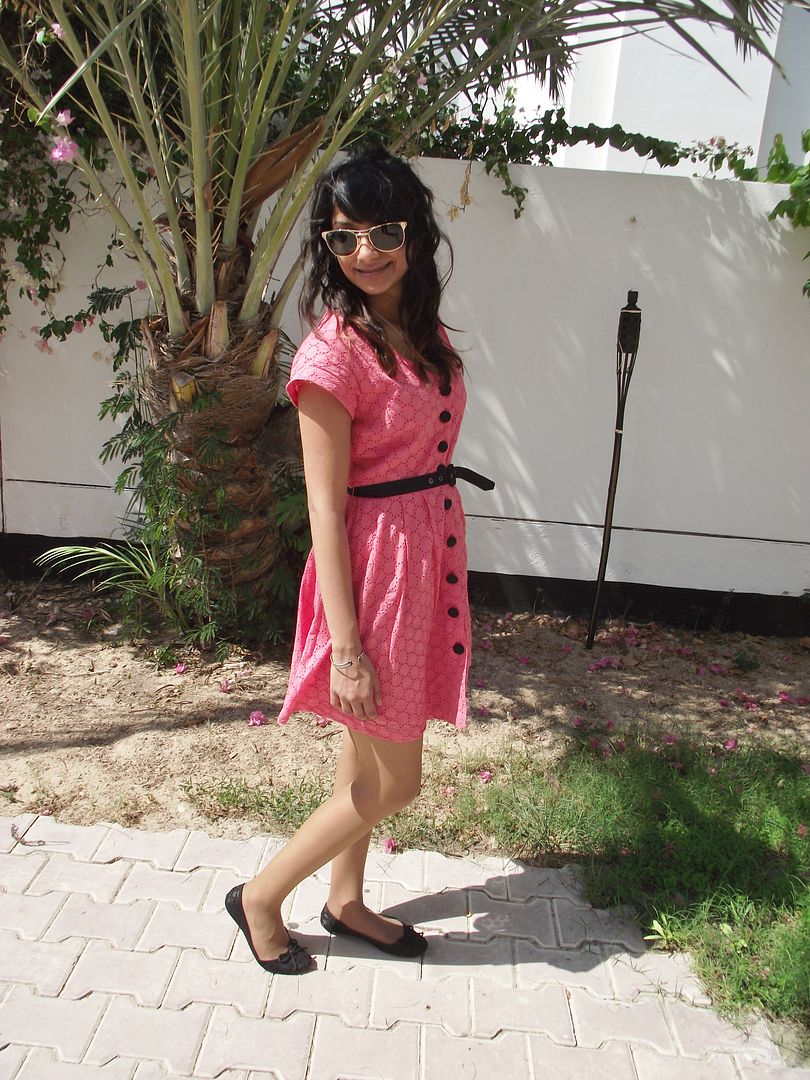 And below is a picture of me without the tights. As you can see, there's no massive difference in leg colour. I would definitely recommend these to any girls as the range of colours means that there's a perfect colour out for you, no matter your skin tone.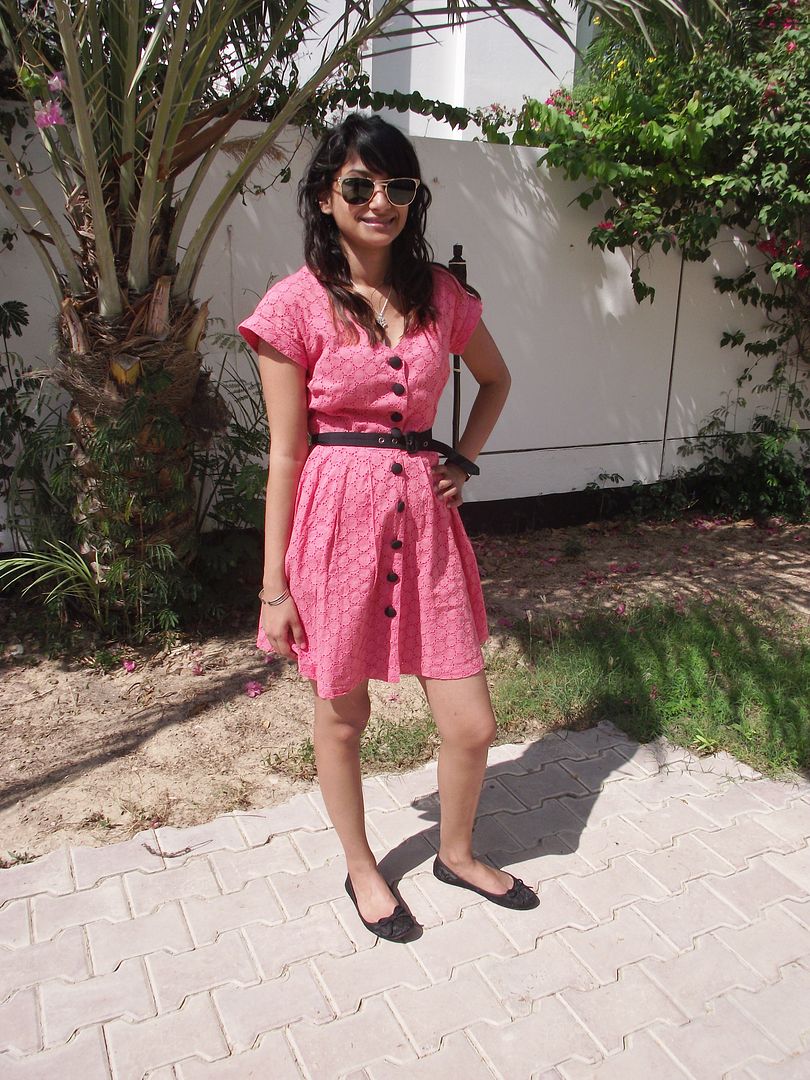 The weather in Qatar, as you can see in the pictures, is amazing. It's absolutely scorching here and I've been sitting by the pool, just relaxing. (Although, it is a tad too hot to actually go out before 4pm!) These pictures were taken in the garden of my dads new house, and it's perfect for outfit shots.
Do you, or would you, wear nude tights? Have you had the same problem as me?
Sherin xx