A bit of a girly post today, so I hope I don't alienate any male readers.
We all know that finding, and buying, the perfect bra is of the upmost important. The wrong one can cause back problems, as well as be really uncomfortable, so I got together with Wonderbra and they offered their top tips for bra shopping, and how to make the most of that well fitted bra. So without further adieu, I pass you over to Wonderbra: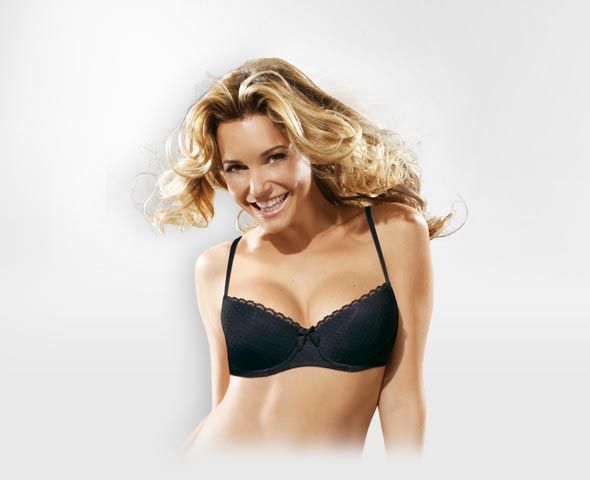 You don't have to have a great excuse for splashing out on some new lingerie. To help you feel your best and give your outfit a little bit of oomph Wonderbra, the original cleavage creator, has pulled together the following top five tips to help you feel amazing in your lingerie:
Black is not always best – why not splash out with a bit of colour and team it with clever detailing; lace and fabric trims are perfect to draw attention to areas where you want it. Spice up a plain outfit by wearing bright underwear underneath it that only you know about, or now at least.

Make sure your bra is the perfect fit - when you're browsing for new lingerie, ask to be measured by a professional fitter. Your bra should sit flat to your chest bone so that the support comes from the bra not your straps, making the most of your assets while being comfortable at the same time.

If possible, buy different styles of matching underwear for your bra. That will mean you can mix and match items depending on your mood and your outfit.

Just as underwear forms the perfect base for your outfit, your skin forms the perfect base for your underwear, so make sure give your skin a bit of a boost! Exfoliate head to toe, moisturise with something gorgeous smelling, fake tan if you feel in need of some colour and add body shimmer to areas you want to highlight for extra oomph.

Ultimately choose a style that you feel comfortable in. When you're feeling good, your confidence will radiate.
No matter what your plans are for this weekend, be it
a fun night out with the girls or a hot date, Wonderbra has pulled together the ultimate guide to making the most of your outfit by selecting the right underwear:
For a night out with the girls chose a strapless dress and pick a statement necklace to draw attention to your neckline. Make the most of your strapless dress by getting your hands on Wonderbra's Ultimate Strapless - it really is the ultimate party accessory. The unique hand shaped structure means you get that famous Wonderbra cleavage, but without the fear of if sliding down, allowing you to keep dancing all night

Got a hot date and wearing a plunging neckline? Check out Wonderbra's Full effect bra in lace. This gorgeous lace bra boosts you by up to two cup sizes but gives a natural look because of its' unique 3D padding which boosts from every angle. The padding is made of a combination of gel, air and foam, making it incredibly light and comfortable to wear
For lucky ladies with fuller busts, to create a bit of oomph without padding, look no further than our D to G range. This range, specifically designed for fuller busts, gives you lift and support to make the most of your natural assets

If you want to give a certain someone a special surprise, choose a lingerie set in a bright colour to wear underneath a black outfit. Our Gel Bra Button offers incredible cleavage and the bright fuchsia colourway will make his eyes pop

Got a tricky neckline to wear but don't want to go without a bra? Pair it with a bra with changable straps like our Multiplunge bra, which you can wear in 100 different ways. In fact secure 100 dates and you've got a bra you can wear for each one!
Hope this is a handy guide for you and that it helps a bit!
Sherin xx
Pictures 1, 2 and 4 taken from the Wonderbra Website.