I think a lot of people can vouch for the fact that, as bloggers, we spend a lot of time with Technology. Whether its hours behind the screen, quick emailing from phones, or just working on different things, technology really is important to us. One of my technology must haves is a USB stick. I use both a computer and laptop, so it's the best way to transfer files, pictures and music and helps me share a lot of my stuff with other people when I need to. I have tons of different ones and carry one around with me everywhere, because you never know when you'll need one.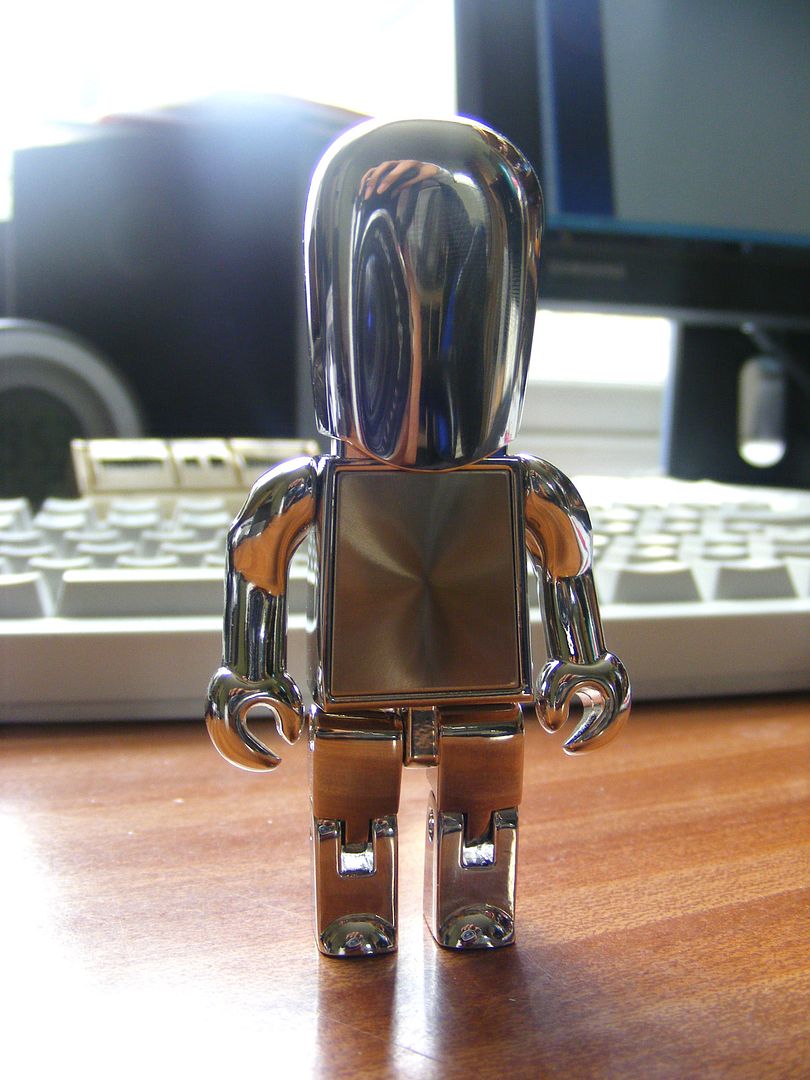 This adorable metal USB robot man was sent over from Lesmar, who do a wide variety of
promotional products
for all occasions, including lots of
promotional usb memory sticks
like this one. I love this USB, and it's been going down well with anyone I show. Both my dad and brother absolutely love him and playing around with him (his joints move) has kept us occupied for quite some time.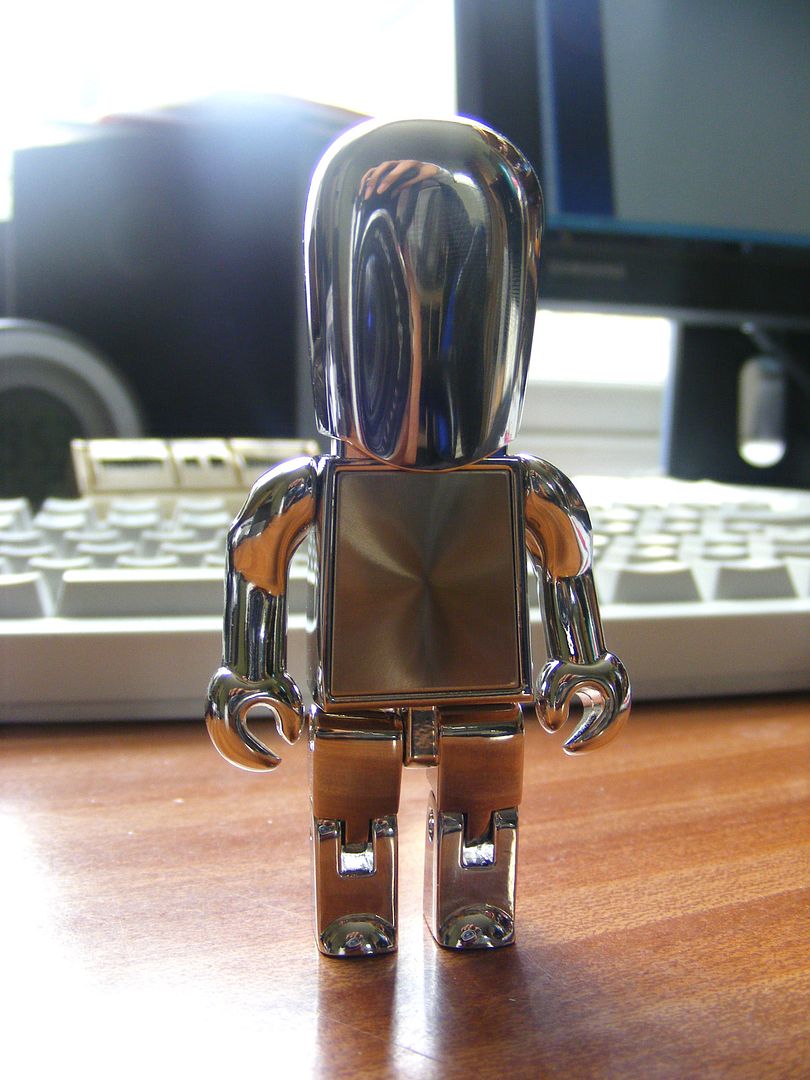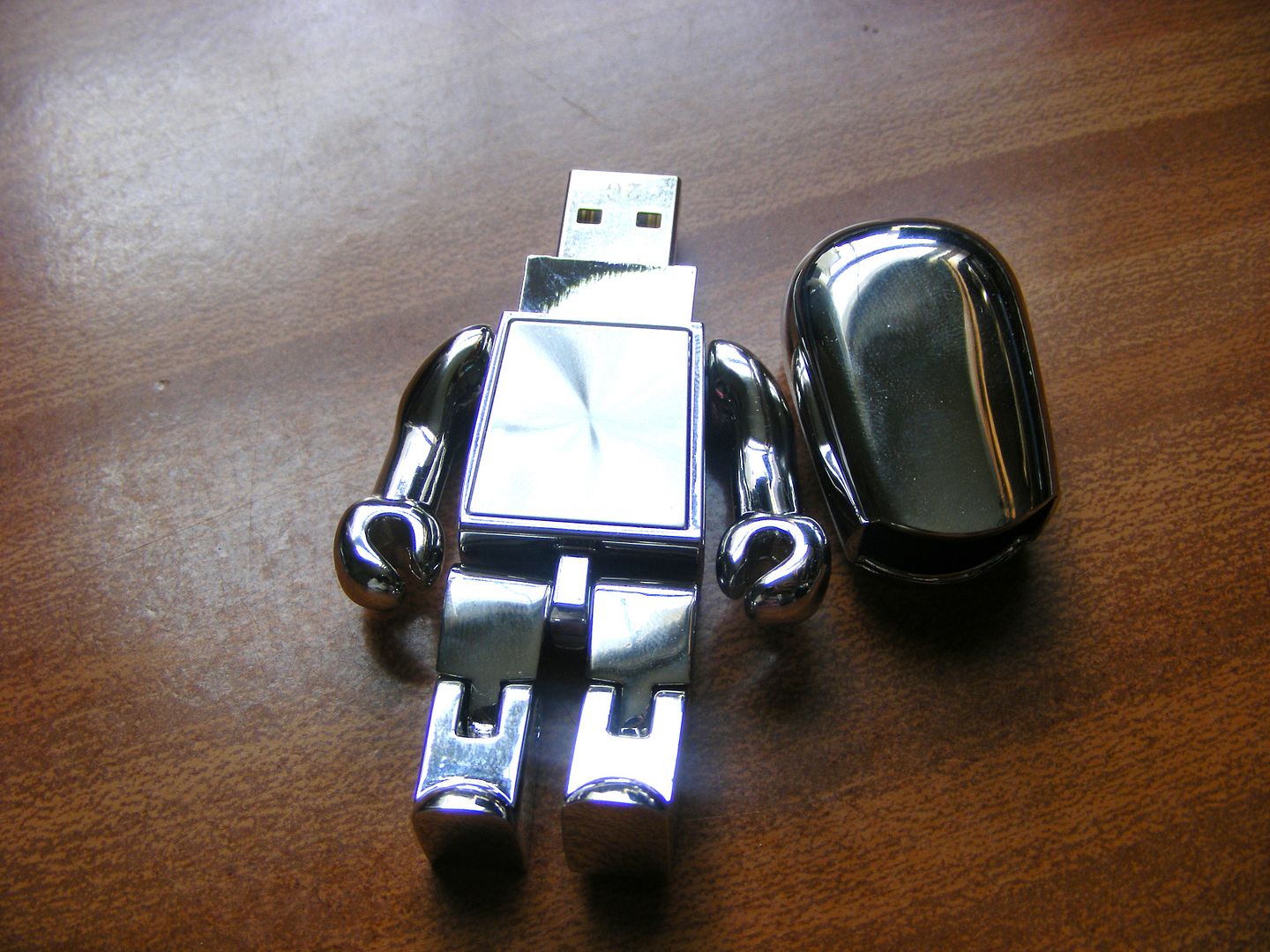 But onto the technical side, he's 2 GB, so can store quite a bit of data, and you can get to the USB Connector by taking off his head. It's such a cool and fun product, and definitely one to make you stand out.
And even better, I have 2 to giveaway to you guys. All you have to do is leave a comment, explaining why you need one. The competition will run for a week and is open to UK residents only.

Sherin xx