Gant
have recently launched a new partnership with
Leander Club
, who is home to lots of rowing legends, with 99 Olympic medals under their belt. We all know that the UK is great at rowing, so it's fitting that this collaboration should happen right before the 2012 Games.
Gant very kindly invited myself to join them at a rowing master class at Leander Club in Henley earlier this week, and it was definitely one of the best days out I've ever had.
We arrived at the Club bright and early, and started the day with a little pep talk, mainly discussing athlete attitudes and emotions. It was really interesting to hear about feelings and the mental attitude that athletes need to win. Positivity and being calm before stepping up are really important and a key factor of winning.
Then it was time to have some fun. Once kitted in our Gant polo shirts, we headed off to the gym to start some training before hitting the water. We were met by some pretty gorgeous, tall, strapping guys, all ready to help us out. We sat on the rowing exercise machines, each with a rower to help us out and show us what to do. My guy was great and I learnt a lot about the correct way to use a rowing machine, namely that your arms need to be straight for the majority of time.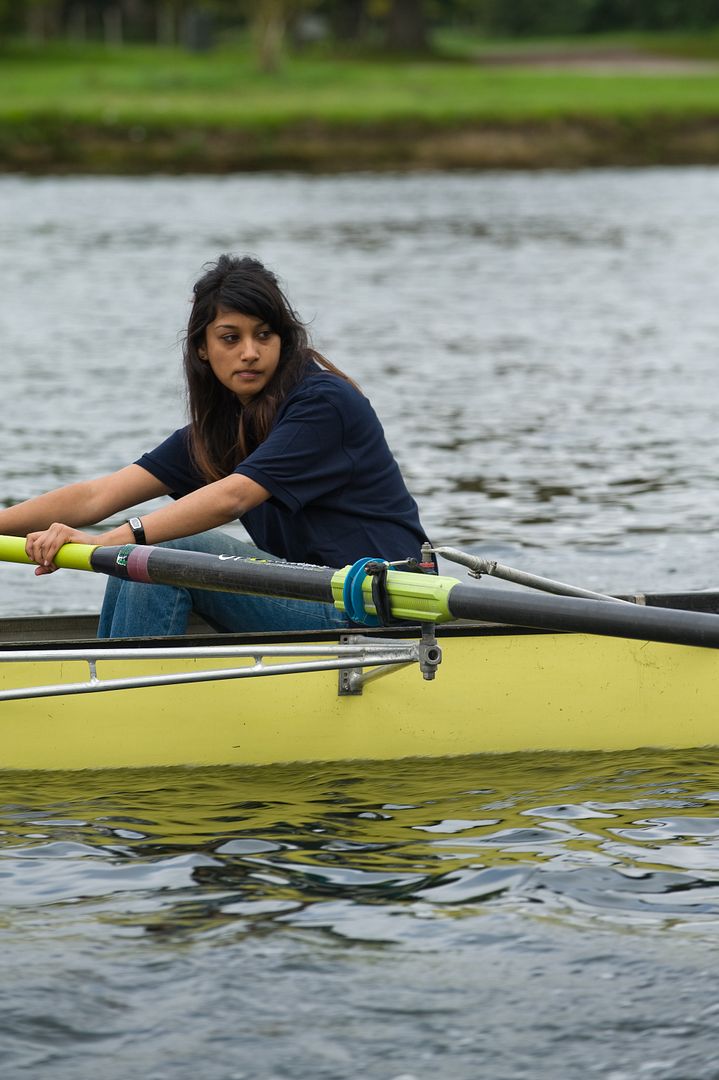 (That's pure determination in my eyes)
Then we went into the water. I was pretty nervous at this point, but the guys in the boat with us were so helpful. There were three of us 'amateurs' and 5 professionals in each boat, so it was well balanced. I was also lucky enough to sit behind the most helpful of the guys, who was really patient with me and saved me more than once when my oar got caught in the water and the handle went up, over my head (embarrassing, especially since it happened 3 times!).
We soon got the hang of it and managed to maintain a steady pace, which I think was great for us first-timers. Although, while racing the other team, I did fall out of the foot straps (designed to keep us in), off the chair, and very nearly bashed Mark, from
A La Male
, who was sitting behind me (I'm sorry!!). Not to mention, I'd lost complete control of the oar and it went over my head. Needless to say, we lost that race, but won the next one. Haha, that was definitely the highlight of my day!
We were in the water for about an hour and half, but it felt like we were in there for like only 10 minutes. Despite it being stressful having to think about so many things at once, I really enjoyed being on the water, rowing, and can definitely see why it's so popular.
Our rowing session was followed by a well deserved, heavy lunch. Rowers are expecting to eat up to 7000 calories a day, and even then, they may find themselves losing weight, so naturally we got a hearty lunch to follow our workout.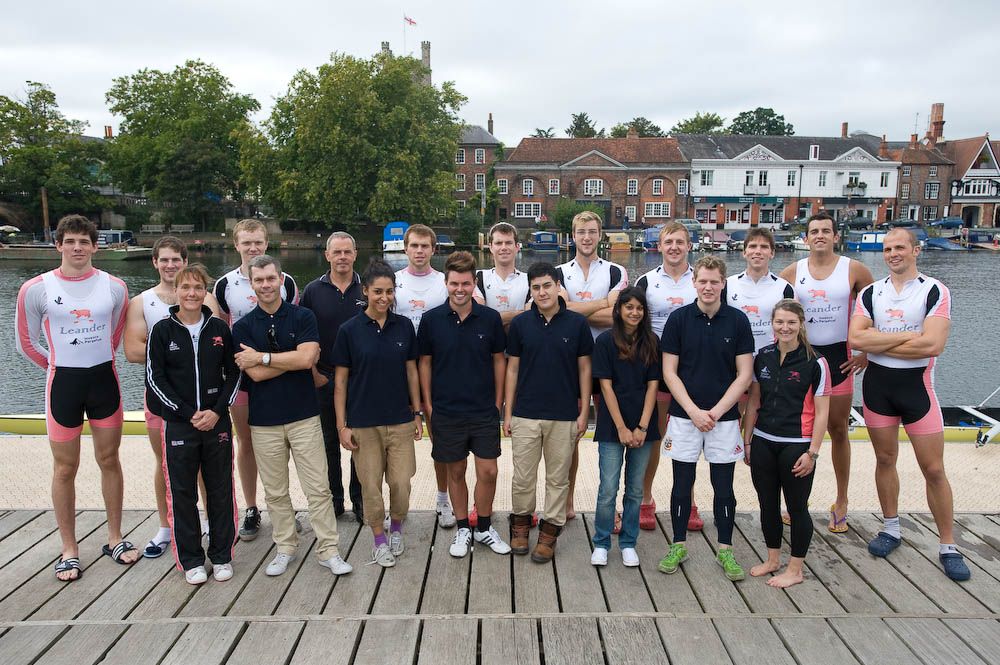 We ended the day with a tour around the Leander Club, which is a gorgeous building (with absolutely stunning grounds). We learnt a lot about the history of the club, what they get up to and also got to see some of the trophies.
All in all, an absolutely fantastic day!! I had so much fun and all the athletes were absolutely wonderful. It felt so good, especially right after Fashion Week, to do something different and have some fun. I did come home with a few 'war wounds' on my hands, but it's all in good fun. So a massive thank you to the Halpern PR Team and to Gant for having me on the day.
And a huge thanks to the photographer on hand for the day,
Ben Broomfield
.
Sherin xx