So, just a quick outfit post today. I've been constantly on my feet, out and about, for the last few days, so it feels nice to just relax today.
I wore this while out yesterday. I was at 2 events (Paolita and Earth Hairdressing: more on those later), and then was at a Clap Your Hands Say Yeah gig with Susie.
I needed something comfortable and warm (London really feels like winter) and heels were a huge no no as I was on my feet all day.
I settled on bringing out some new clothes. I recently bought the jeans from A Wear and they fit really well. I was in Birmingham a few days ago as well, so wandered into Republic (still one of my all time favourite shops) and picked up this top which was on a special offer: 2 for £30! Yay. And my shoes are Spartoo. I've already worn them tons and looks like they're in for a busy winter.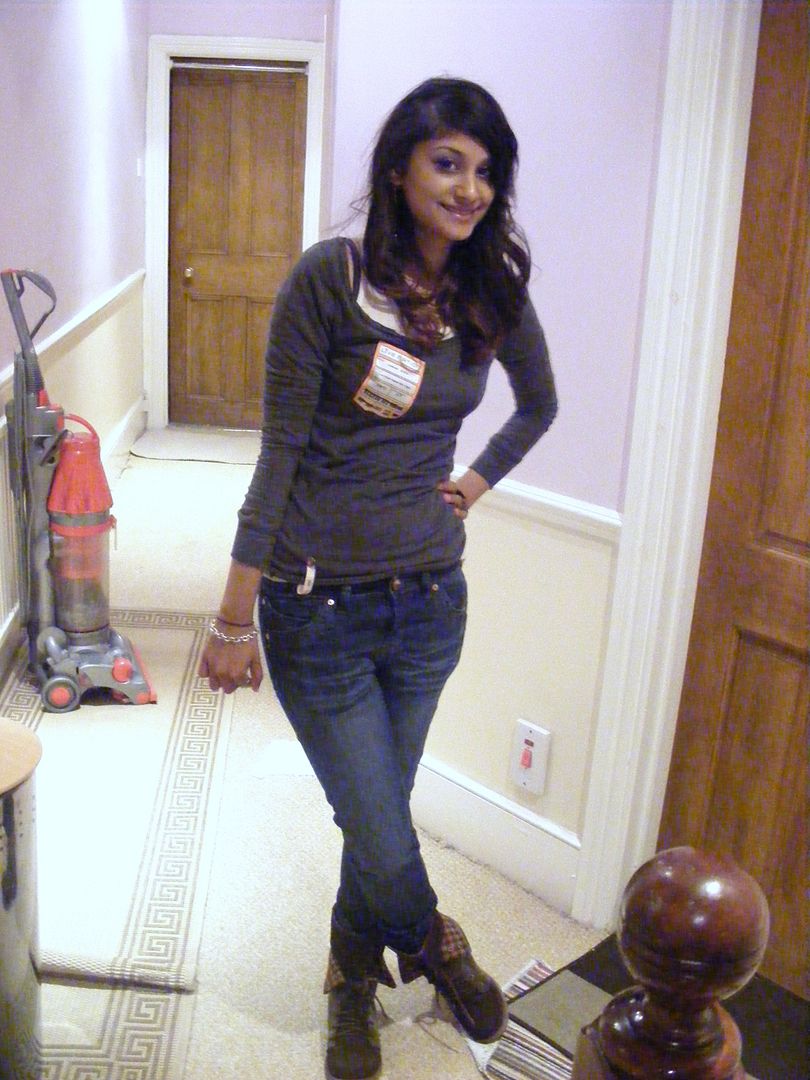 So, not the greatest picture in the world. I've trained my mum to be my personal outfit photographer, but only my dad was available last night. Oh well. What I really wanted to show off was my hair and make up though. So I mentioned that I was at an
Earth Hairdressing
event. It's a great salon, and they styled my hair perfectly. That was followed by a make up session from
The Academy of Freelance Make Up
, who I thought, did a great job. They put on the perfect amount of foundation and I loved the eyeshadow. My grooming was ended by an amazing hand massage from Aveda. It was so relaxing and done so well.
I also got to have a little photoshoot with a photographer, so I can't wait to see and share those pictures.
Sherin xx
P.S. Have you entered my
giveaway
for a USB Man?