I feel like I haven't had time to do proper outfit posts, and that my posting has become a bit errrm 'manic' this last week. But now that LFW is over, it's nice not to have to rush any posts, so that they're still current, and it's also nice not to fit 20+ pictures in a post!!
Anyway, here's a catch up of a few outfits that I've worn in the last week.
I love this orange dress, which I wore to my last day at London Fashion Week. It's another Tesco piece and is absolutely gorgeous. I'm still not a huge wearer of bright colours, so did think that I would feel a bit self conscious in it, but I didn't. I felt so confident and bright in it.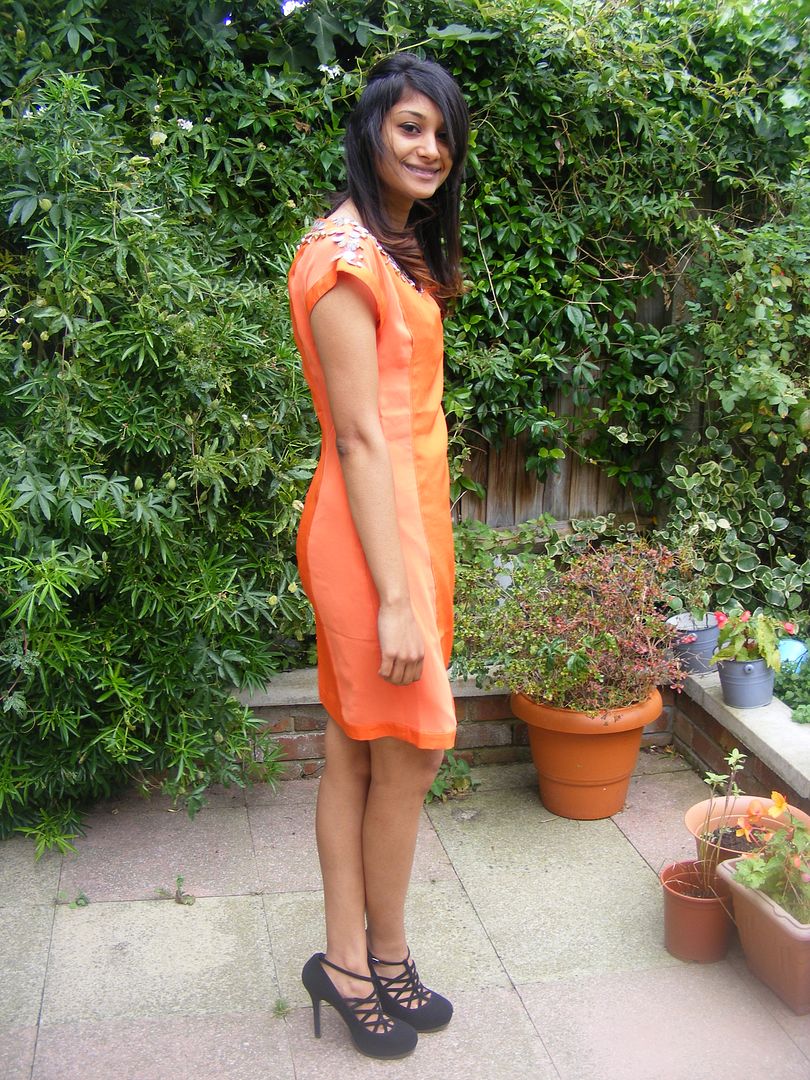 I paired them with a pair of black ASOS heels, which are probably one of my favourite heels, and they are surprisingly comfortable. I did not regret going out in them for the whole day.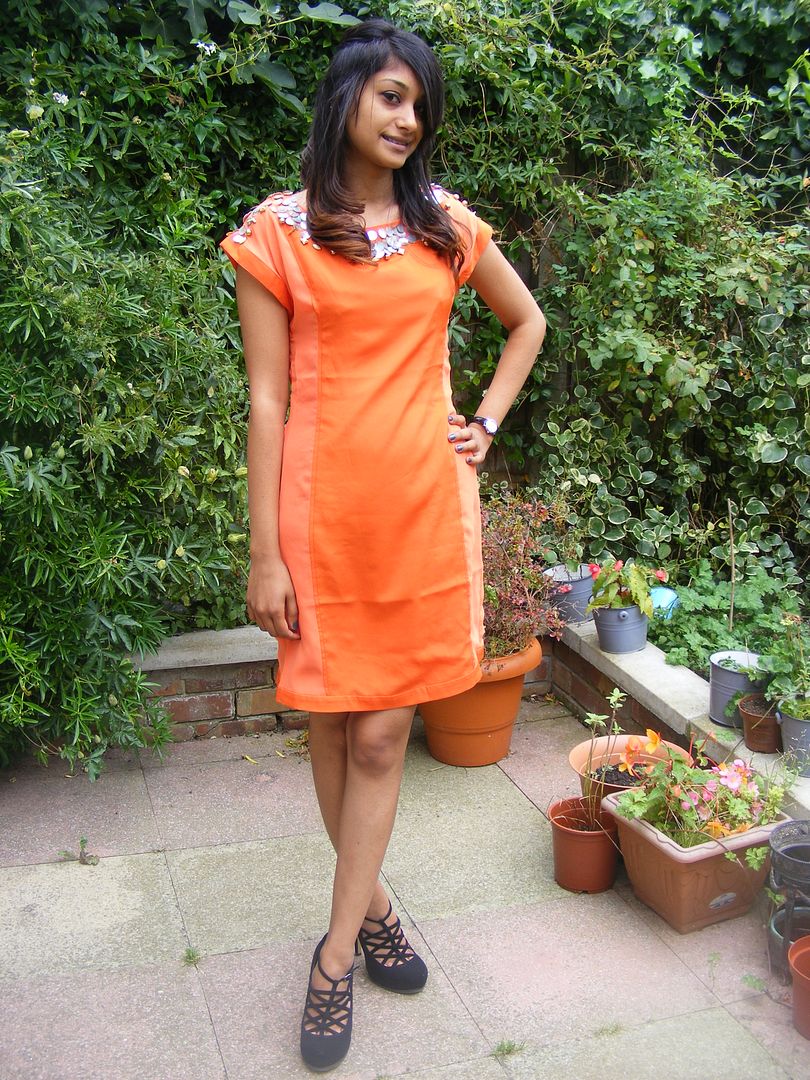 This second outfit is what I wore to meet
Ani
, who was in London for a few days, I wore my Deichmann boots, boohoo skirt and Republic jumper. I also decided to play around with my new umbrella, which was gifted to me from
Find Me A Gift
(which is a website that I can spend hours on).
The timing of the umbrella's arrival was perfect. It was mere days after I had to abandon my HandM umbrella in a Central London bin after it broke in the wind and rain. I do tend to buy the cheap, kinda rubbish, umbrellas from HandM, which just don't work (and don't last very long either), so it's nice to have a proper umbrella...that's PINK! This umbrella is definitely a lot more sturdy than most of the umbrella's I've had before, which makes a really nice change.
I love that it's shaped slightly differently from all the other umbrella's out there as well. It's definitely a unique one, and fun to carry around, during the dreary London rain.
Sherin xx