While going through my unhealthily large shoe collection the other day, I realised that I didn't have a decent pair of heeled boots. Sure, I had heeled booties, or flat boots, but no heeled boots. So I decided to fix this issue and get a pair. I knew exactly what I had in mind, and wouldn't settle for anything else. Luckily for me,
Sarenza
has thousands upon thousands of shoes and I found exactly the pair I wanted.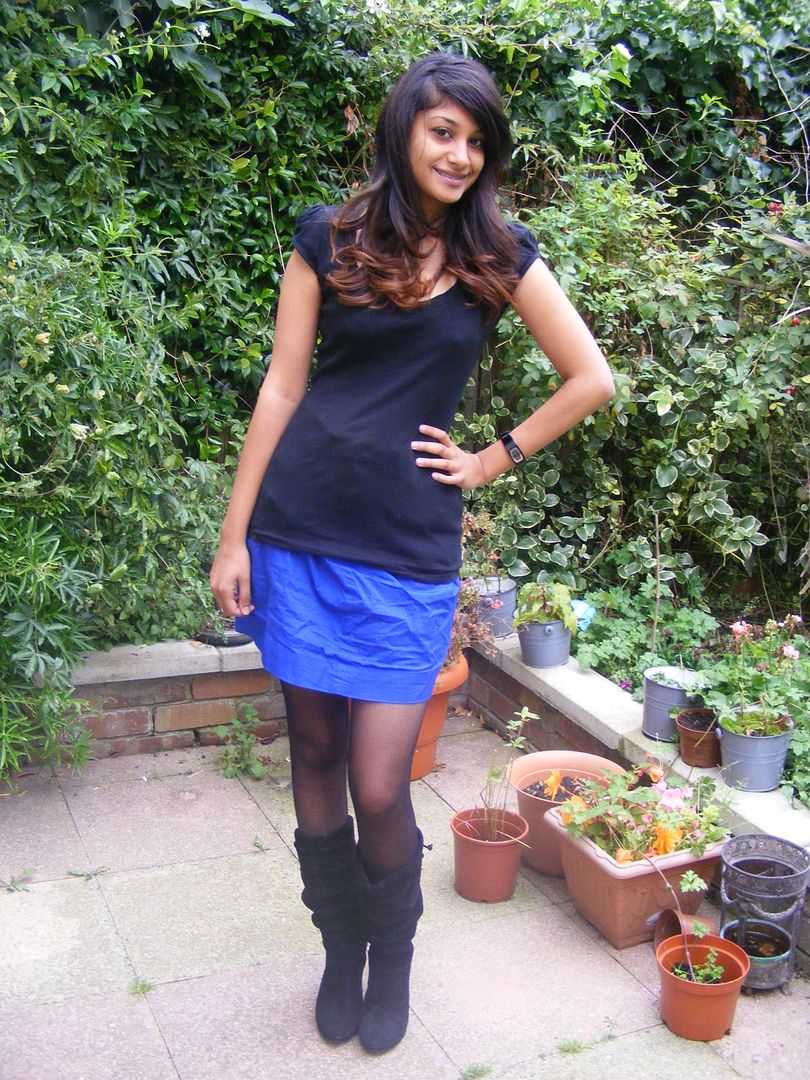 These are from the Eden range on the site and were absolutely perfect. The heels not too high and the leg part of the shoes have a great slouch effect. They're also really comfortable as you have support for your leg, unlike just a pair of heels.
I paired them with a bright blue skirt from boohoo and a Dorothy Perkins t-shirt. I'm really loing bright blue right now and love how the skirt stands out.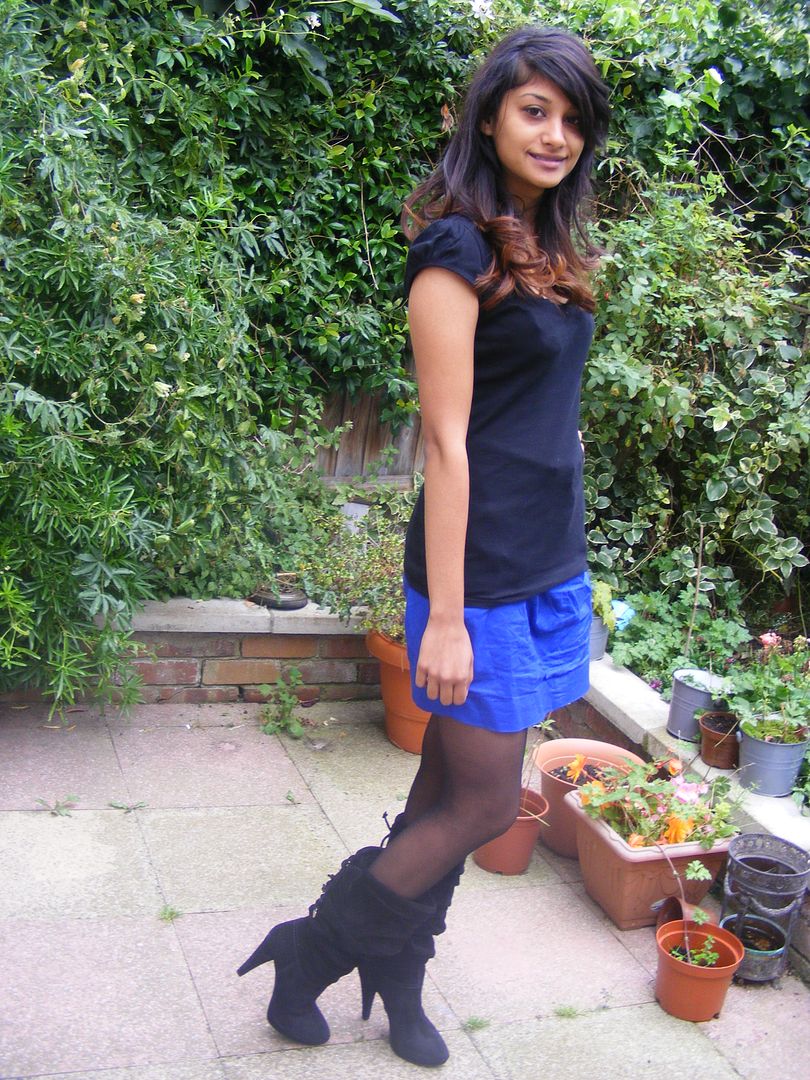 These will be great for the winter as well. They'll be perfect for events and parties, and I won't freeze, which is always a plus side! Boots are my favourite shoes anyway, so it's great to add another pair to my collection.
How would you wear these? What's your favourite type of shoe?
Sherin xx
P.S. Check out my
giveaway
.