I like to think that you all know that I don't totter around London in crazy high heels and short skirts. Most of the time, I am in a cute tee and pair of jeans. It's my uniform. It's where I'm my comfortable and happiest. Over the years, I have accumulated a wide variety of both jeans and tee's that I can pull out of my closet at a moments notice.
A good tee goes a long way and can really last forever. My closet is still predominantly dominated by t-shirts, whether basic, plain, stripped or logo-ed. I'm most comfortable in them and my collection is ever growing. I love discovering new t-shirt brands, and one such brand, who recently got in contact, was
Goodfibres
.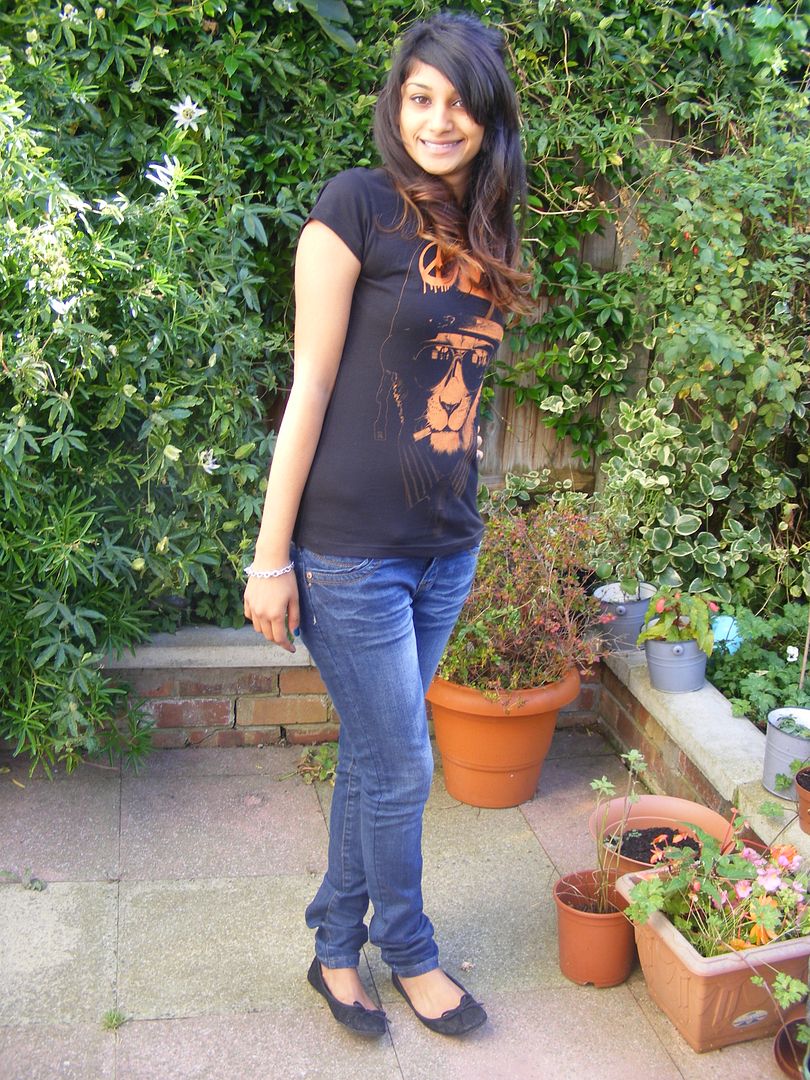 They have some really unique t-shirts, designed by upcoming artists. Goodfibres really helps their artists, and gives them commission on each sale as well letting the artists maintain the rights to own artwork.
They also have a great ethical side to them. Proceeds go to charity and the t-shirts are made from ethially sourced 100% cotton. The cotton is perfect and so soft. And the best part is that for each t-shirt they sell, one will go to someone less fortunate.
I chose a t-shirt called 'Office Warfare' and it's designed by Rhys Owens. I absolutely love the design on it: it's really unique and it's guaranteed that no one will have anything even remotely similar. I paired it with a pair of jeans from A Wear and flats from Tesco, making it the perfect casual and comfortable outfit.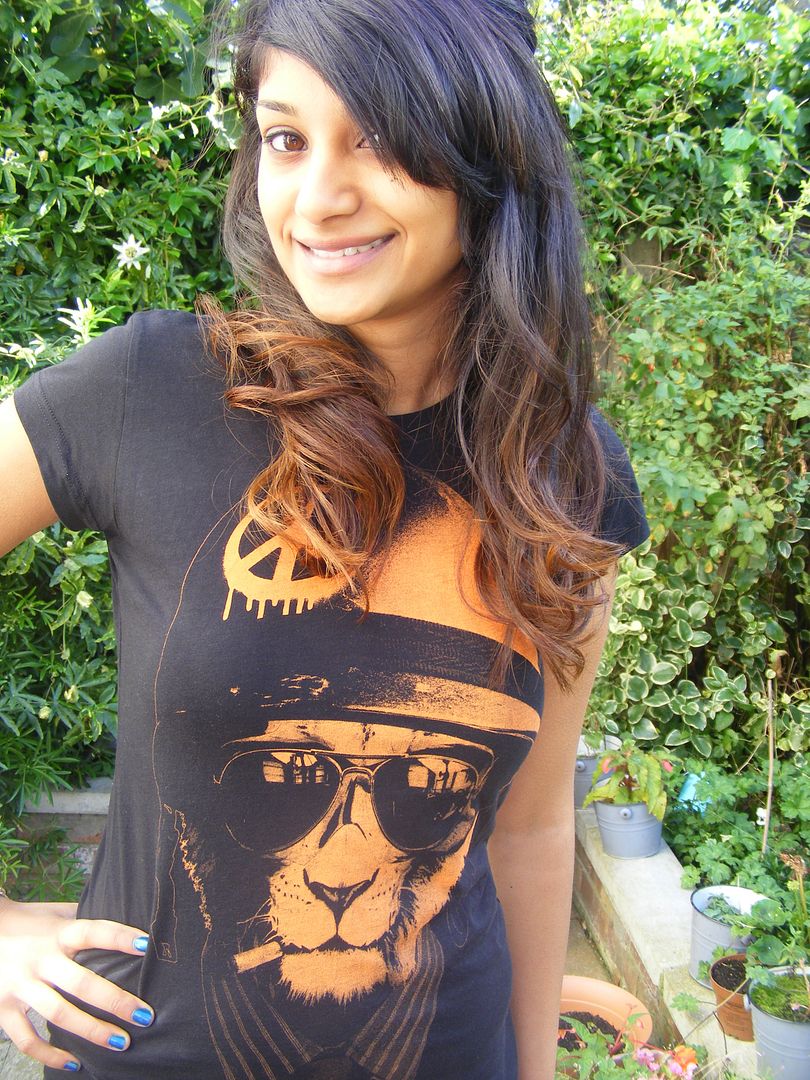 There are so many great designs online and the artists are all so talented. I will definitely be buying from them in the future as well.
So, London Fashion Week s fully under way as well. I won't be bombarding you all with lots of Fashion Week posts, so there'll only be one or two coming up, about my favourites and my outfits. But be sure to check out my
Facebook page
, where I'll be updating all my pictures, and my
twitter
, where Ill be filling you all in on the collections.
I'll also probably be living on anything I can get to eat or drink....or a lot of Vitamin Water :). A few places have some awesome sounding cocktails, especially for Fashion Week, so I can't wait to try some out.
The Dorchester, in particular, has launched some new cocktails, to honour the 5 designers from their Dorchester Collection Fashion Prize and these are on offer until 5 October 2011 in various Dorchester Hotels (London, Milan, Paris)
Here are the drinks:
The Anndra Neen Ruby, inspired by Anndra Need at the Hotel Plaza Athenee
The Elisir Di Giulietta, inspired by Giulietta at the Hotel Principe di Savoia
JL, inspired by Julian Louie at The Dorchester
Silent Thunderbird, inspired by Siki Inn, at 45 Park Lane
Starry Sky, inspired by Setareh Mohtarez at Le Meurice
Don't they look delicious???