As you can tell from yesterday's post, I've been doing a lot of running around. Thankfully, one less thing I had to worry about this season was outfits.
Clothing at Tesco
kindly sent me a very large voucher to cover all my Fashion Week Outfit needs. So a huge thank you to them. As Tesco is such an afforable brand, where everything is amazing, I spent the voucher within the hour, and got a lot of things for my money.
One Day 1, I wore a purely Tesco FandF outfit. The shoes, bubble-hem skirt, top and Pearl necklace are all from Tesco and they all looked great. I even got compliemented on my outfit by various different people. The top, in particular, I love. It's plain at the front, but has amazing beading and detailing on the shoulders. And, I can tell you now, that those shoes will get a lot of wear out of them.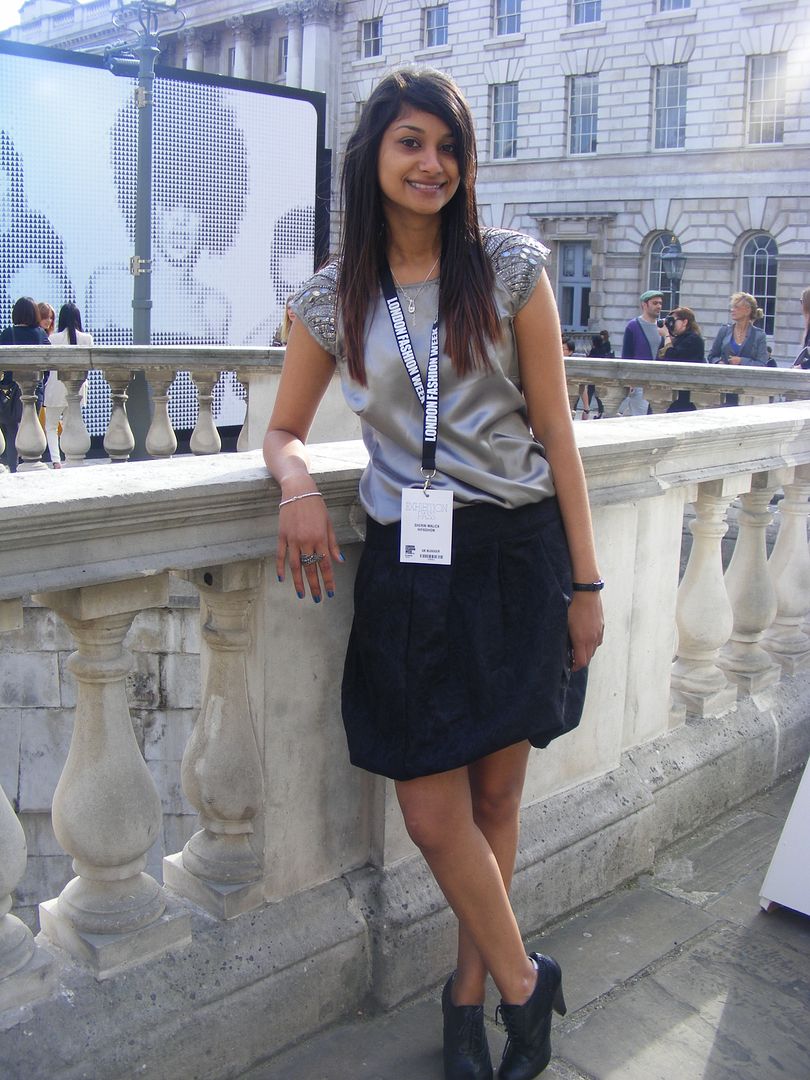 I took Saturday off as it was my mums Birthday, but returned in full fashionable swing on the Sunday, with another predominantly Tesco look, with New Look heels. And then I cheated, by wearing the exact same outfit (just different shoes) on Monday as well. Please don't judge me! I loved the outfit so much, that I knew it needed another go at Fashion Week, so more people could see it.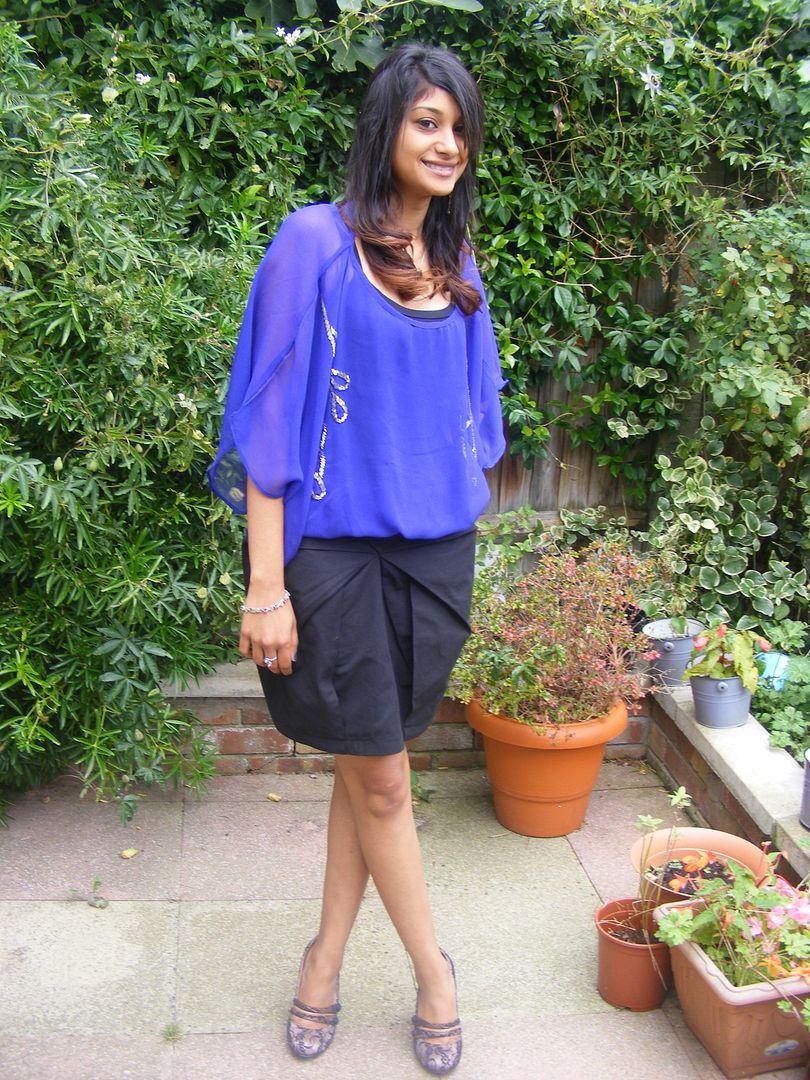 I absolutely love the top!! And I've recently decided that the perfect black skirt is as important as the LBD. And this one really is perfect.
And I was also featured in a video from Clothing at Tesco. Check it out:
What would you wear to Fashion Week?
Sherin xx