I wore this outfit shopping with my parents last week and loved the casual vibe it was giving off. London has been getting warmer recently, so I decided to take out my legs and stick to a light-ish coat.
My coat and skirt are H and M, my t-shirt is Matalan and my shoes are
Spartoo
. I've been spending a lot of time in boots recently, so it felt good to have pretty and light
flats
on.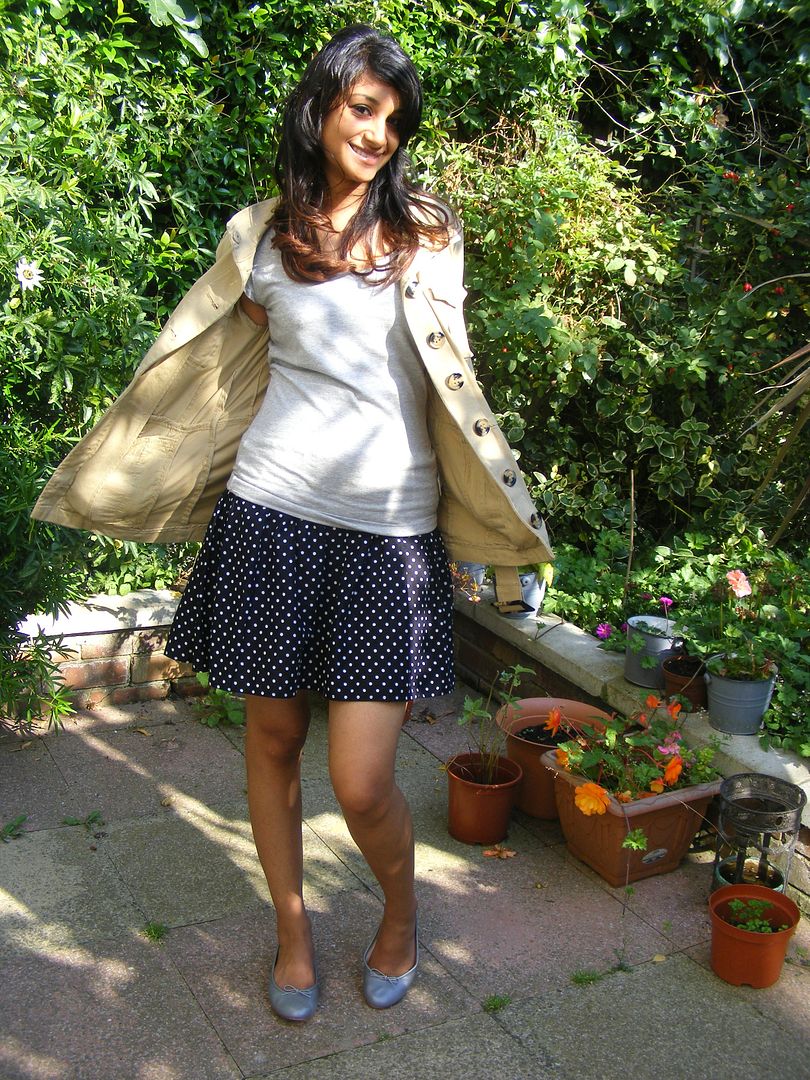 The flats are from the
Bloch
collection, who focus on making the best ballerina and dance shoes. The initial aim of the brand was to be really comfortable while dancing, though they've now moved on into fashion. I'm not a dancer, but even I can appreciate the comfort of these shoes. The interior is super soft and comfortable. Walking with the shoes really felt like walking on a cloud. I recommend this brand for any flats fan and, no doubt, I'll be wearing these a lot when/if the sun comes out again.