I thought I'd do a 'What's in my bag' post, seeing as the one I did previously was like a year ago.
This is my handbag...the one I use the most. I bought it on a whim from New Look, and never regretted it. It fits tons inside and it never looks bulky or gets uncomfortable to hold.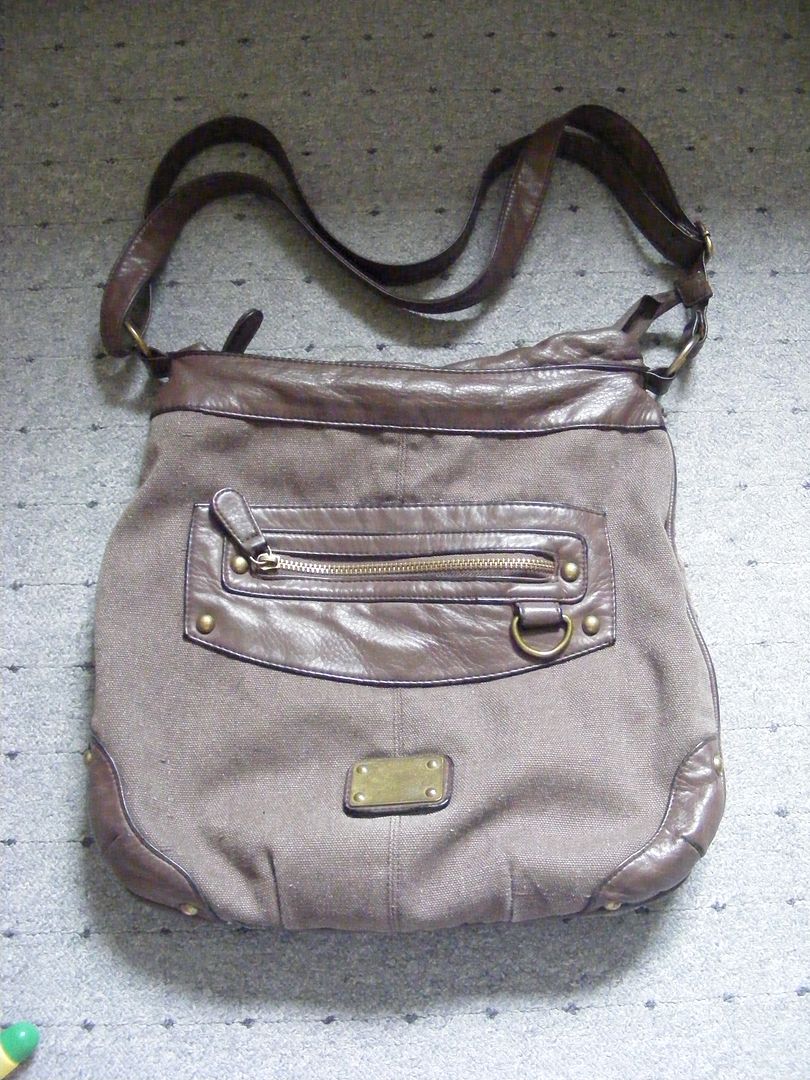 I used to be one of those people that carried literally everything in a large bag, but I kicked that habit, and now go out with the essentials (often glaring at those who accidently wack me with their oversized bags which, judging by the bruises on my arms, I'm convinced are filled with bricks).
So the essentials are: an umbrella (because it ALWAYS rains), plasters (because bloody feet in heels are not cool), a notebook, pen, business cards (you never know who you'll run into), my oyster card (always topped up), a USB (you never know), Carmex lip balm, a mirror, lipstick (mine wears off really quickly), eyeliner and cream.
Then there are the things I would never dream about leaving the house with. No matter where I'm going, these things will ALL come with me. I always have a book with me, no matter what. I'm currently reading One Day, as I wanted to read it before I see the movie. I'm not going to lie, it started off nicely, but I'm not even half way through and I'm finding it really boring. I'm definitely not going to watch the movie at the cinema.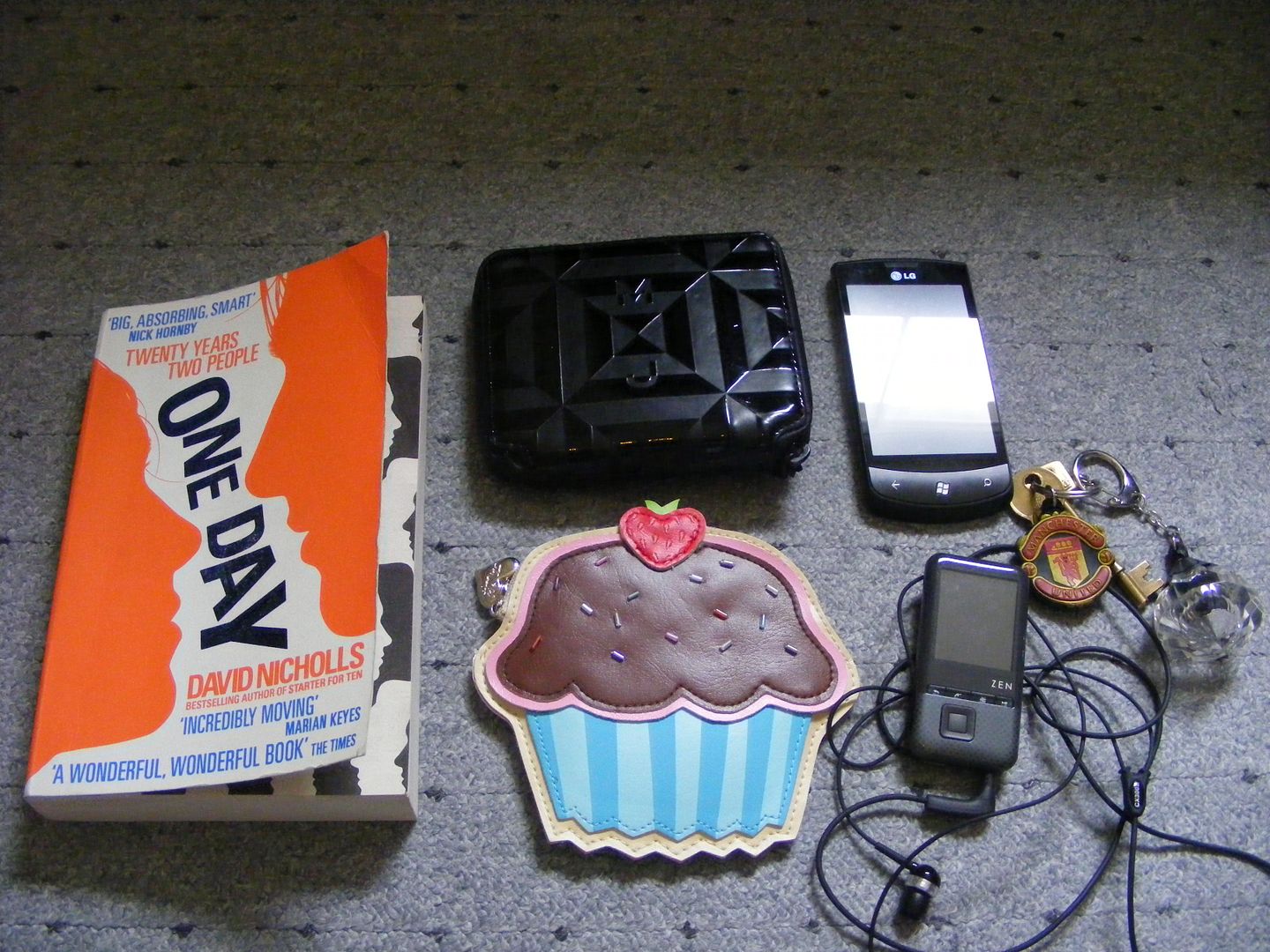 There's also my wallet (I treated myself to a Marc by Mar Jacobs one), my new Windows 7 phone (which I LOVE), my MP3 Player (it's a Creative Zen), my keys and a purse for all my coins (the big cupcake).
You'd have noticed the quirky 2 additions: the cupcake purse and the diamond hanging from my keys. Both were gifted by
Find Me A Gift
and I love how fun they are.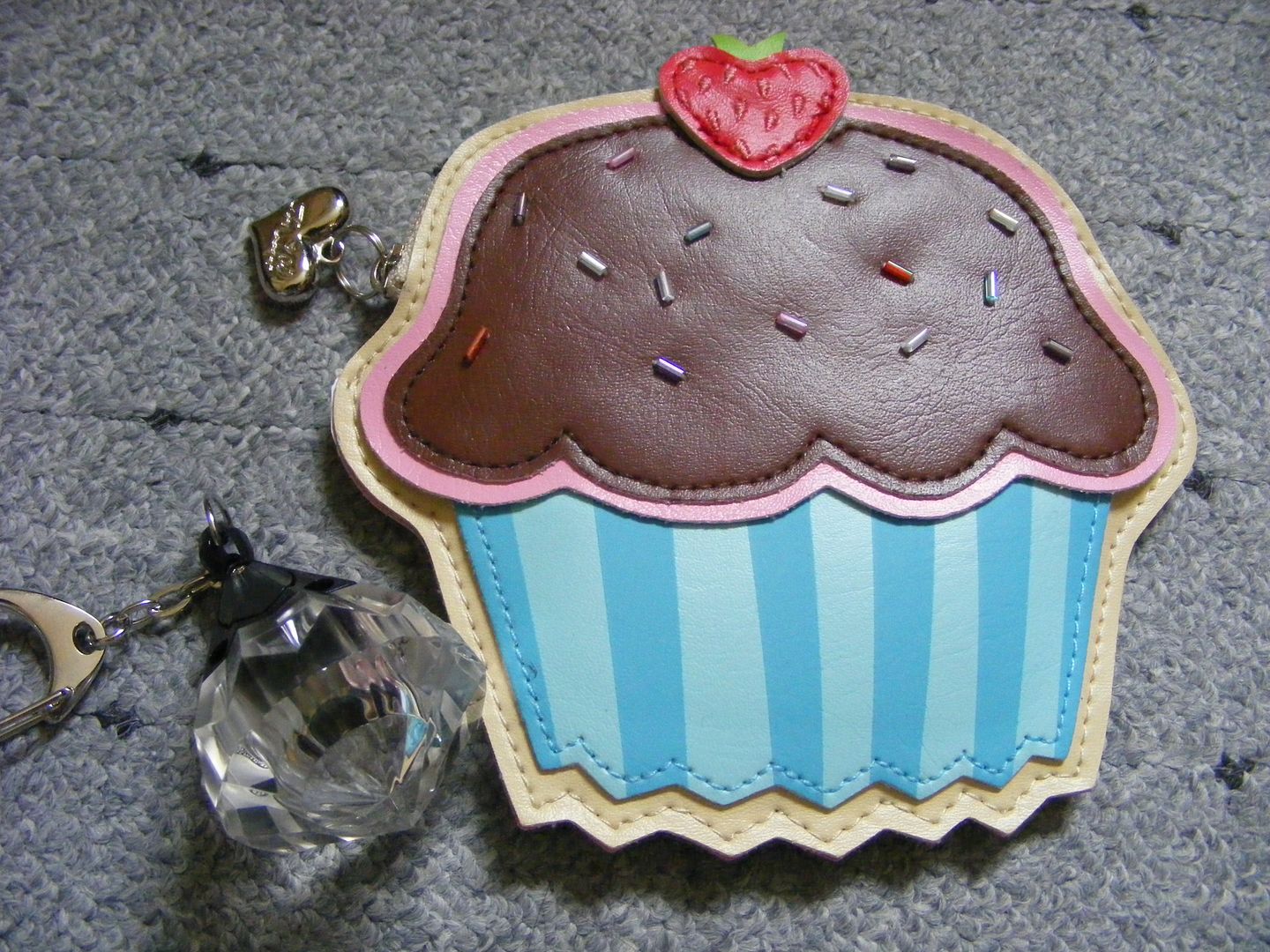 The cupcake purse is so adorable and sweet, I love having it in my bag, after all, everyone LOVES cupcakes. It's from the Fluff range and comes with an explicit caution: 'Use of this product may cause spontaneous delight': Awesome, right? It's amazing quality and the sprinkles are actually beads. It's also pretty big on the inside, so fits a lot.
The diamond hanging from my keys is actually a 'bag light': such a useful invention. We've all been there, where you're looking for something in your bag, but can't seem to find it. But I won't have this problem anymore. This is seriously something that every girl needs in their bag. And the light actually works properly as in you can properly see into your bag when the light is on: see below.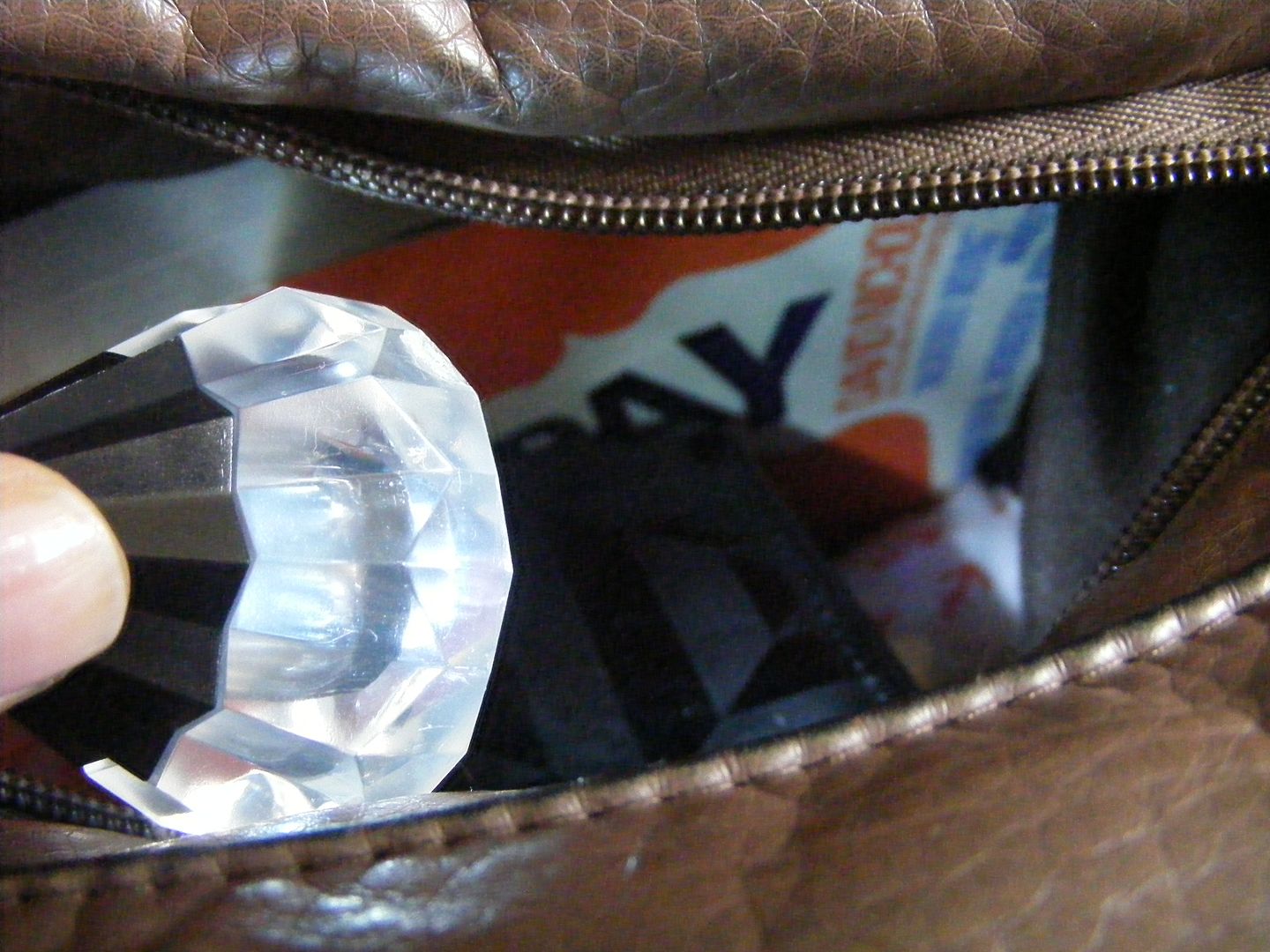 Sherin xx