I don't want to jinx it, but it looks like Summer might have finally hit London, and I couldn't be happier. I've dug out all my favourite dresses and light shoes, and am embracing the sun because we never know how long it will last (even now, it looks like the sun won't be here for long).
I got this gorgeous dress from
Yogo Ego
and it's really light and perfect for the summer. It's 100% silk, so has definitely been keeping me cool so far this 'summer'. It's so soft and comfortable that I can just put it on and I'm good to go for the rest of the day. My favourite thing about the dress is the cape over the top. It adds a nice touch to the whole dress.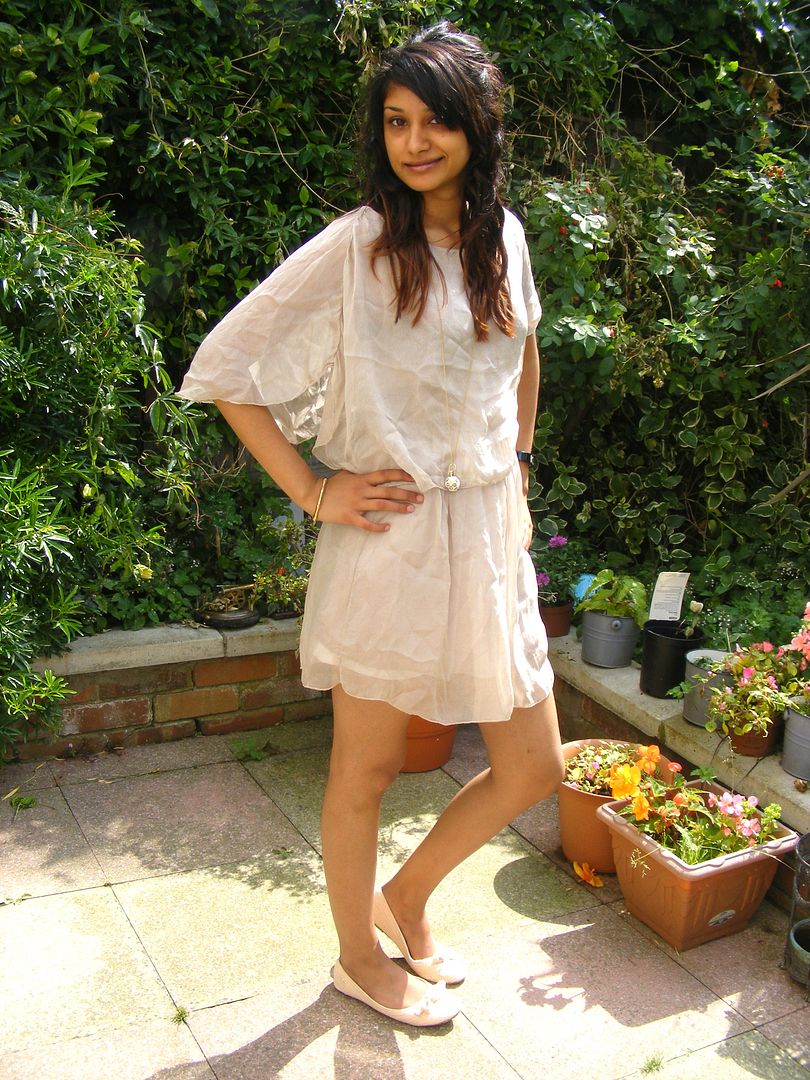 (Those really are bags under my eyes: I got no sleep the night before)
To finish the look, I added a pair of flats from Barratts. They were an impulse buy as I was out in heels all day and the pain was getting too much for me, so I had to run into a store and buy flats.
What keeps you cool in the summer?
Sherin xx