Before we go onto my outfit, I'm writing this with the news on in the background and am absolutely appauled by everything. London is my hometown and to see it literally on fire is devastating and heatbreaking. I can constantly hear sirens outside my house and my local shops are a mess. The H&M, Boots, Body Shop, JD Sports and so on near my house have been absolutely trashed and ruined, and seeing this happen all over London is horrible. My favourite place in London, Camden, has been hit and my favourite venue, the Electric Ballroom, is completely trashed. I guess I'm thankful that I haven't been hit as badly as others, but it's a shame to see all this happen for no reason at all, only for these yobs to have 'fun' and get free stuff. It's a shame that, while in other countries, people riot for freedom of speech or for political reasons, here, it's because people just want new TV's and Trainers and can't be bothered to pay for them. Stay safe to everyone affected and fingers crossed this ends soon.
And on a lighter note: my outfit.
My latest
Sarenza
shoes are these gorgeous booties from Buffalo. I instantly fell in love with them as they're so beautiful and different.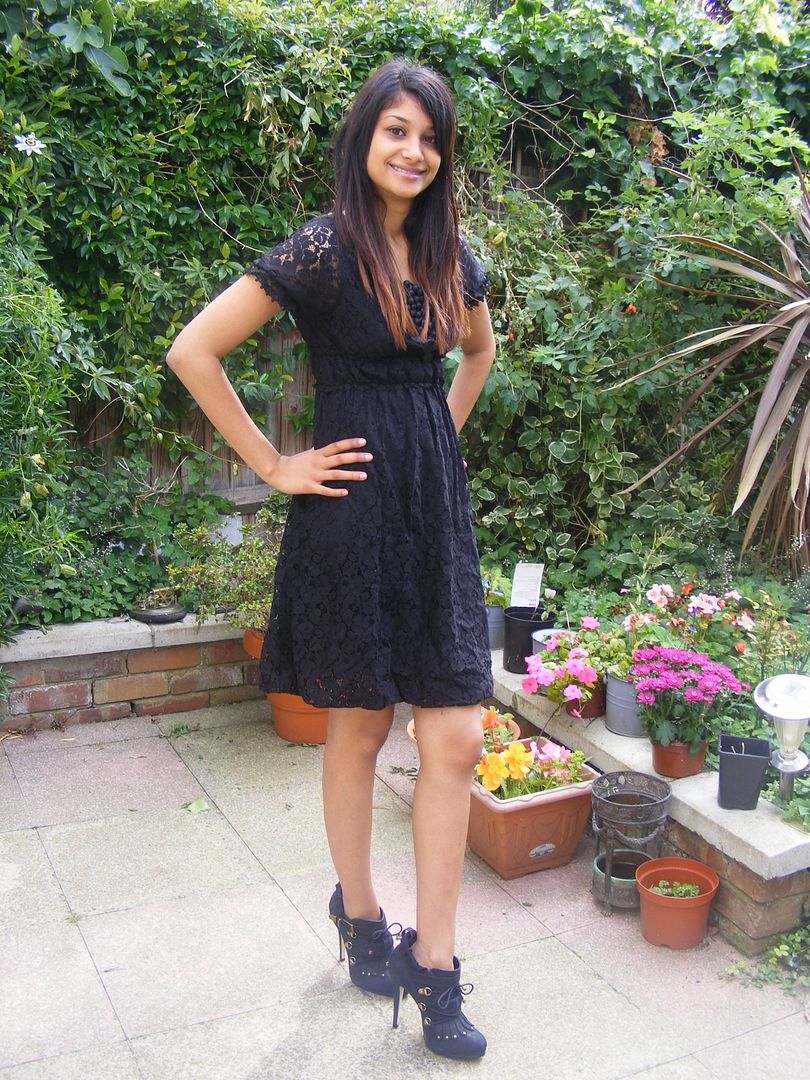 I paired them with a dress I got from Mina. The dress was one of the only item's that I got in the sales this season (that's self control) and it only cost about £15. Together, the dress and the shoes are perfect and I felt great in this outfit.
The shoes look high (and they are) but I love a good heel, and these are surprisingly comfortable. I absolutely love the gold detailing and various buckles on the shoe, which makes the shoe even more gorgeous and stand out. This is definitely my new 'going out' look (for when I eventually go out) and these shoes will be amazing on nights out.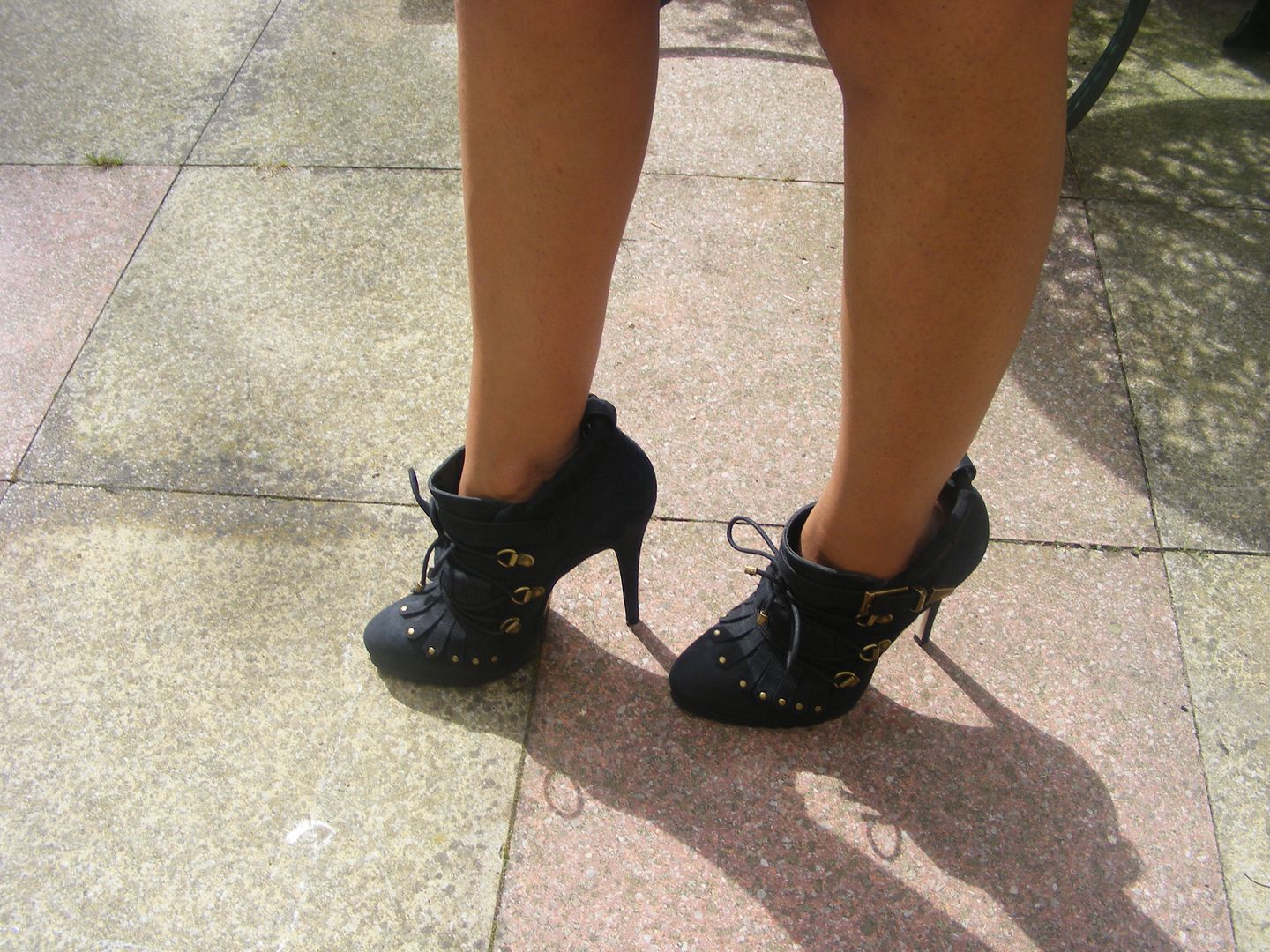 How would you have worn these shoes?
Sherin xx