I realised that I hadn't done an outfit post in ages! Sometimes it's just nice to dress up for no particular reason, and wear some new clothes. My initial aim was not to do any sale shopping, but about 2 weeks ago, I lost my will power and bought loads!
One such thing was this really pretty top from A Wear (£9). Gorgeous, isn't it? I love the colour and the detailing around the neck. I paired it with ASOS jeans and a pair of heels of New Look.
I'm going to be honest, I wasn't a huge fan of how this look came out. I think the top is that awkward length, where it's too long to wear with something, but then too short to wear on it's own. I might try it with a belt next. Hmmmm...
I do love the ring I wore with this. My brother got it for me for my Birthday and it's so pretty! It's covered in Swarovski stones and is so sparkly.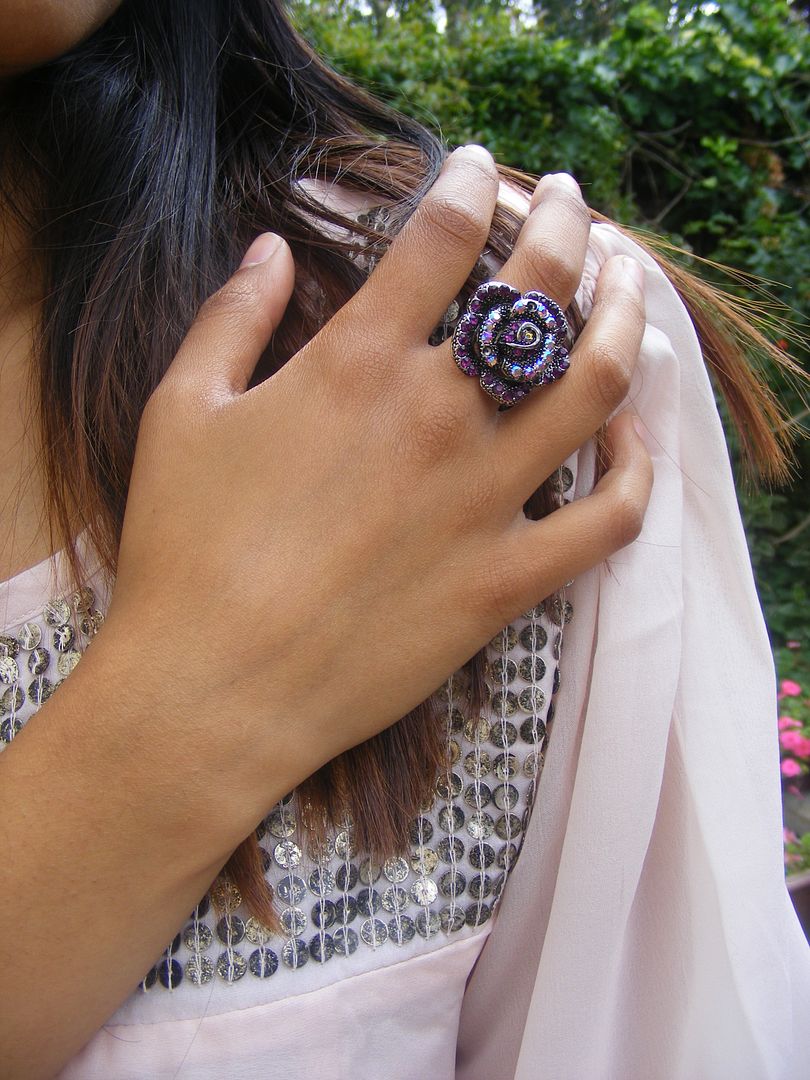 I also got this super awesome clutch from
Case Mate
. CaseMate specialise in really cute and pretty phone and technology covers and are definitely worth a check out. It's called the Kayla Clutch and is perfect if you're super organised, like me. You can fit everything, such as money, cards, a lipstick, inside, then there's a compartment on the outside which you can easily slip your phone into. It's a perfect clutch for a night out, when you don't want to take too many things with you.
Sherin xx