I absolutely loved this outfit!!! It's nothing amazing or anything, but I felt so confident. I woke up and it was wet and cold outside, then, as if by magic, it immediately got really hot and nice, so I had to get out a pretty dress and go bare legged.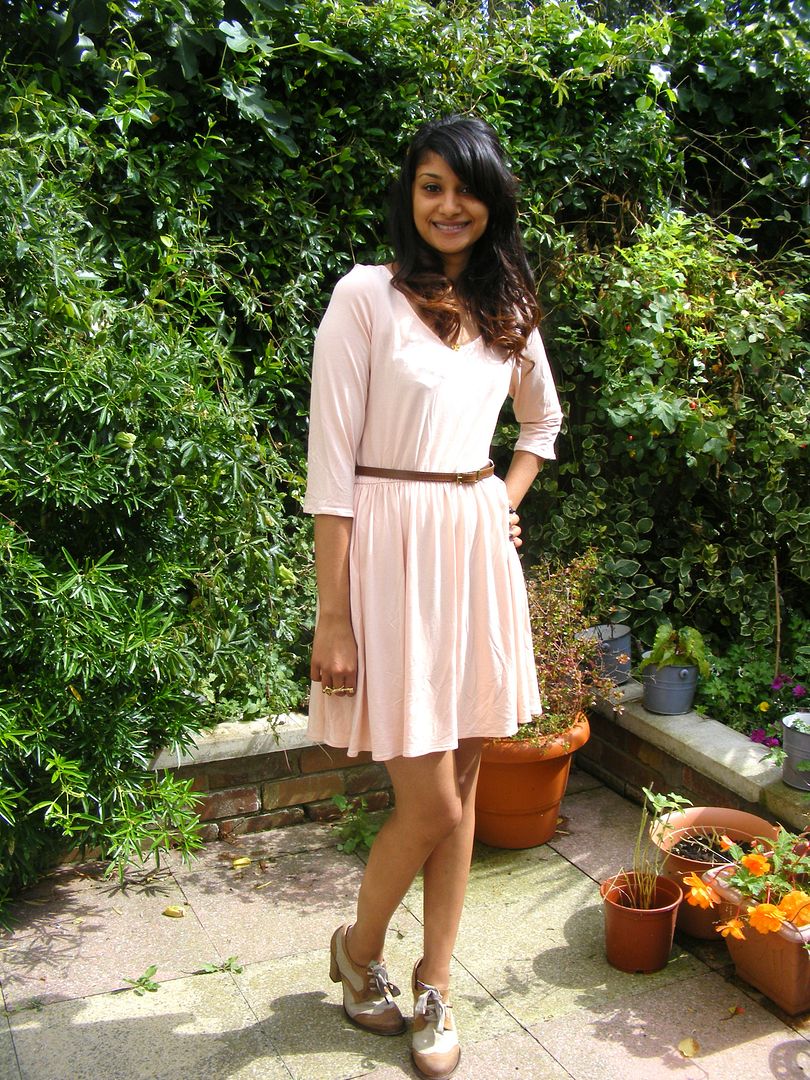 I wore my Paprika dress with my Sarenza heels and was surprised at how they complimented each other. I was even prepared, and put plasters on my feet before I blisters got the chance to attack. Clever, right?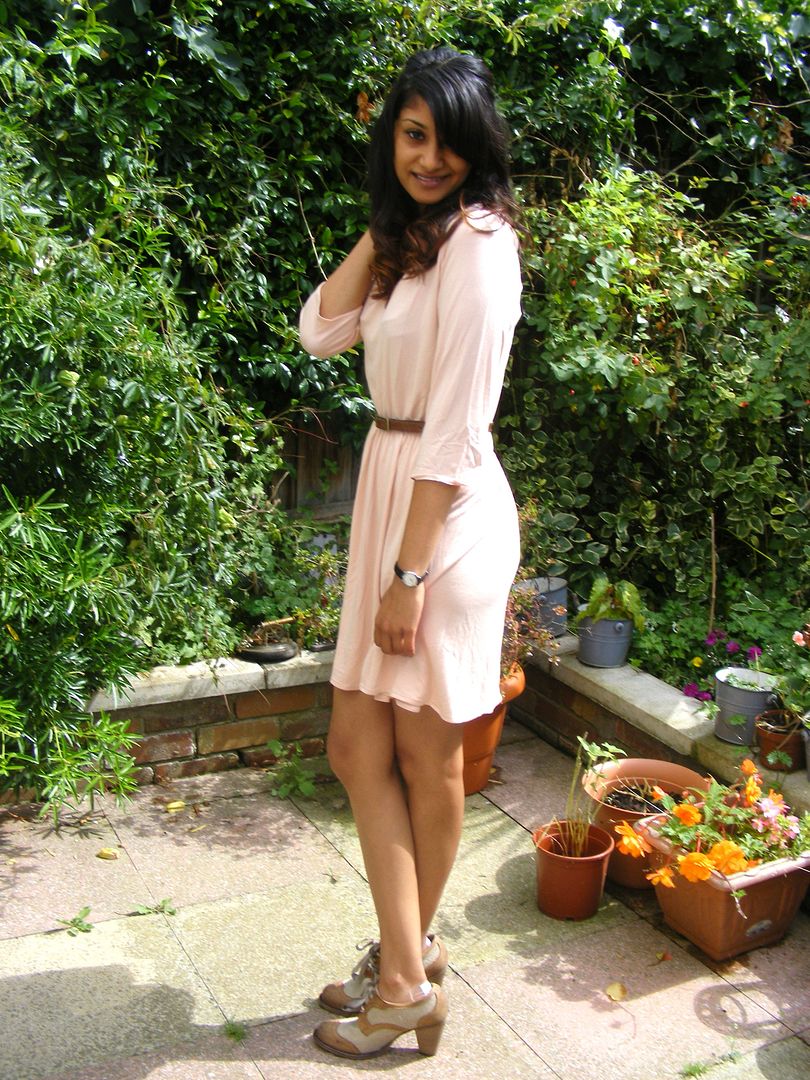 Jewellery wise, I wore my Tissot watch and my House of Harlow Key ring (that ring always gets compliements). I'm also guilty of doing something slightly very lame. You see, I have a crush. He's gorgeous and we've only just started having proper conversations. My bright (yet slightly lame) idea was to wear a necklace with my name on it, so he could know my name. Unfortunately, I didn't see him that day...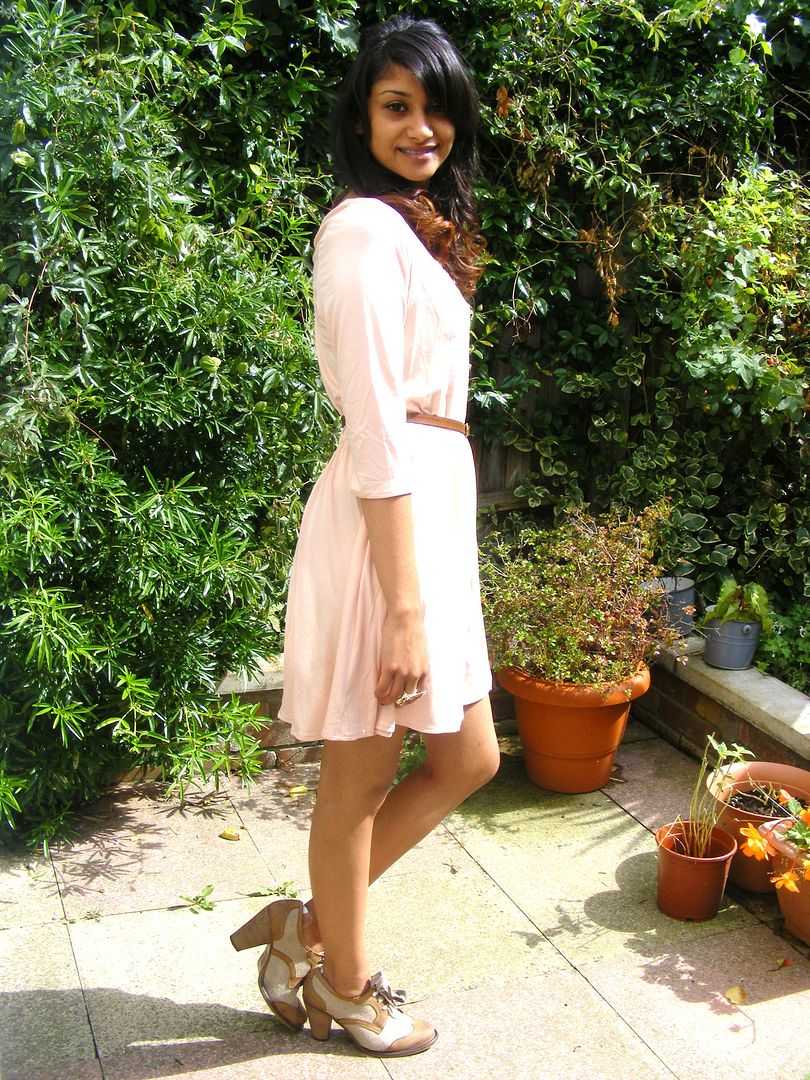 How have you all been? I'm off to Reading Festival for the weekend, so I'll be completely MIA.
Sherin xx