I've always been a fan of 'hard-looking'
shoes
, but felt that the likes of Docs were too hard for me, so I've been on the look out for a more feminine pair for a while now. They style has been around for a few seasons now, and they look so cool, that I know that they'll be really versatile to wear.
I found my dream pair of brown
boots
from
Rocket Dog
at Spartoo. They're my new go-to pair of boots and this isn't the last you'll be seeing on them. I love the brown colour, and the plaid on the inside. I can also turn part of them down, to give them a different look.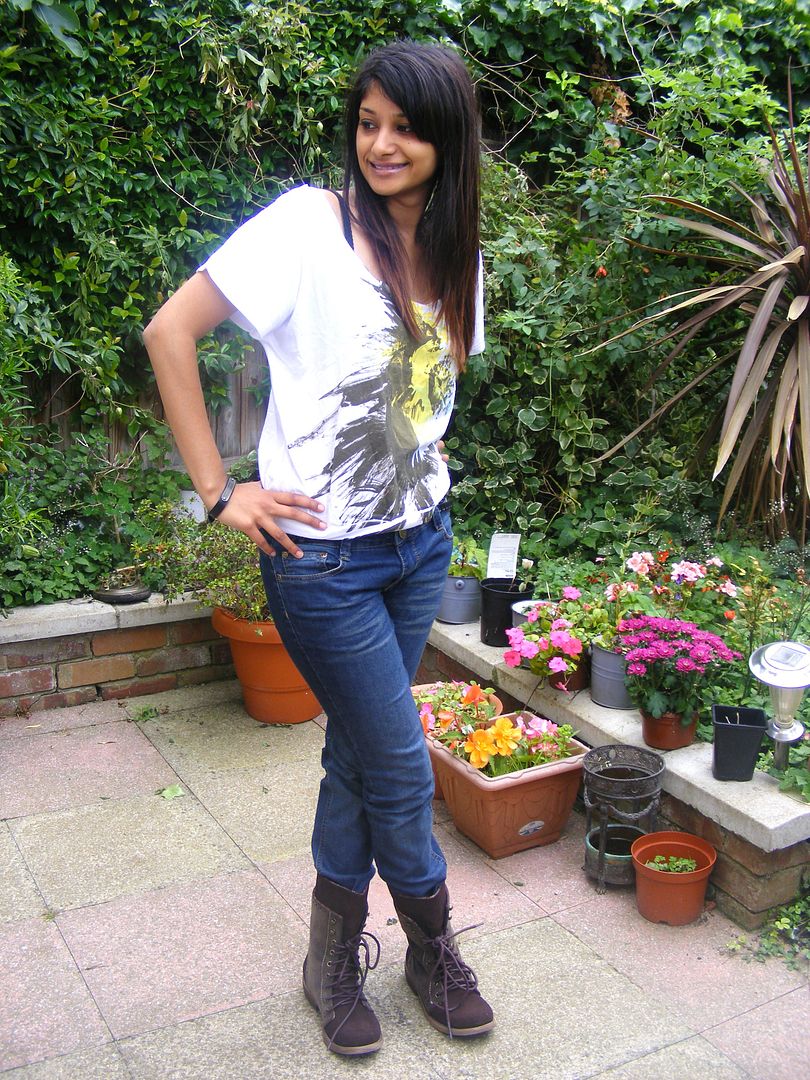 I paired the boots with skinny jeans (Republic) and a cropped tee (although, not so cropped on me) from the Ichi brand, at Tesco. They're remarkably comfortable and I can be on my feet for hours with them on.
Not only do they look great paired with skinny trousers, they still look really good with a skirt/dress and add a bit of edge tp the whole look.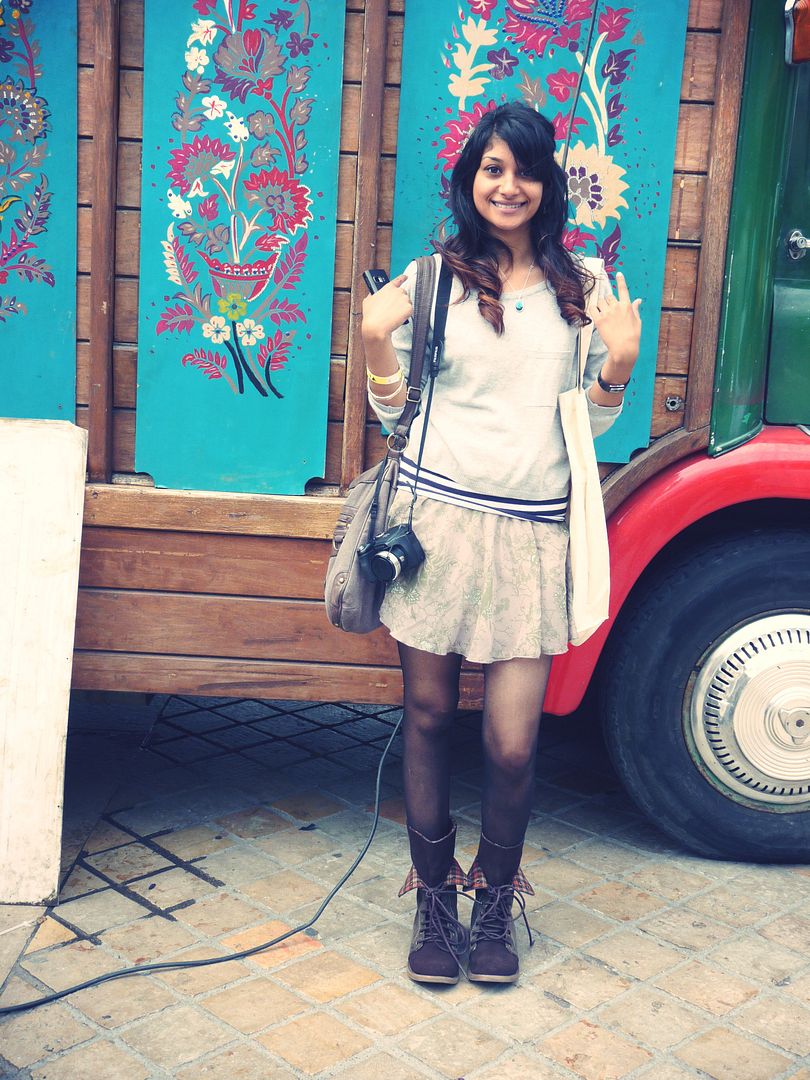 For this outfit, I paired them with an 18 and East Skirt and jumper/tee from HandM.
I'll definitely be wearing this throughout the upcoming winter or during the summer, if I ever need to toughen up a skirt or dress. These boots are definitely my new favourite shoes.
How would you wear a pair of boots like these?
Hope everyone has a good weekend! I'm off to Field Day today (and I am wearing these boots there) :)
Sherin xx