I've been lucky...very lucky. I've been granted a wish by
The Fairy Hobmother
and I couldn't be happier. I saw that
Rachel
had been visited and had no idea what this was all about. Turns out, The Fairy Hobmother visits unsuspecting blogs and grants them any wishes.
Well the day after, I was visited by The Fairy Hobmother and was granted a wish! As a huge fan of reading, I asked for a way to update my bookshelf. As I'm not working, getting money to spend on books is pretty hard, but I love having new reading material. Then I was told that my wish had been granted and that I was getting £50 worth of Amazon Vouchers.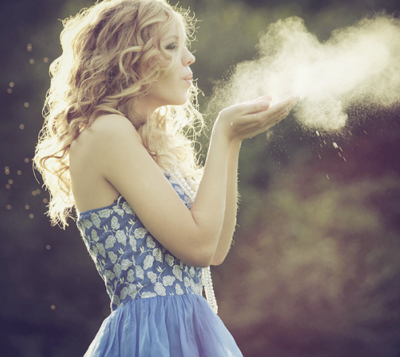 Naturally, I had to share this...and the fact that you could be next. That's right, your wish could be granted as well. All you have to do is leave a comment on this post, telling me what your wish would be and who knows...The Fairy Hobmother might visit you back and grant your wish.
Good luck and happy wishing!
Sherin xx