I always like to add a little bit of 'extra' details to my outfits, whether it's in the form of fun jewellery, or bright make up. Yesterday was a religious holiday for me, so I was given the opportunity to wear some traditional clothes (itchy) and add some 'extras' to it.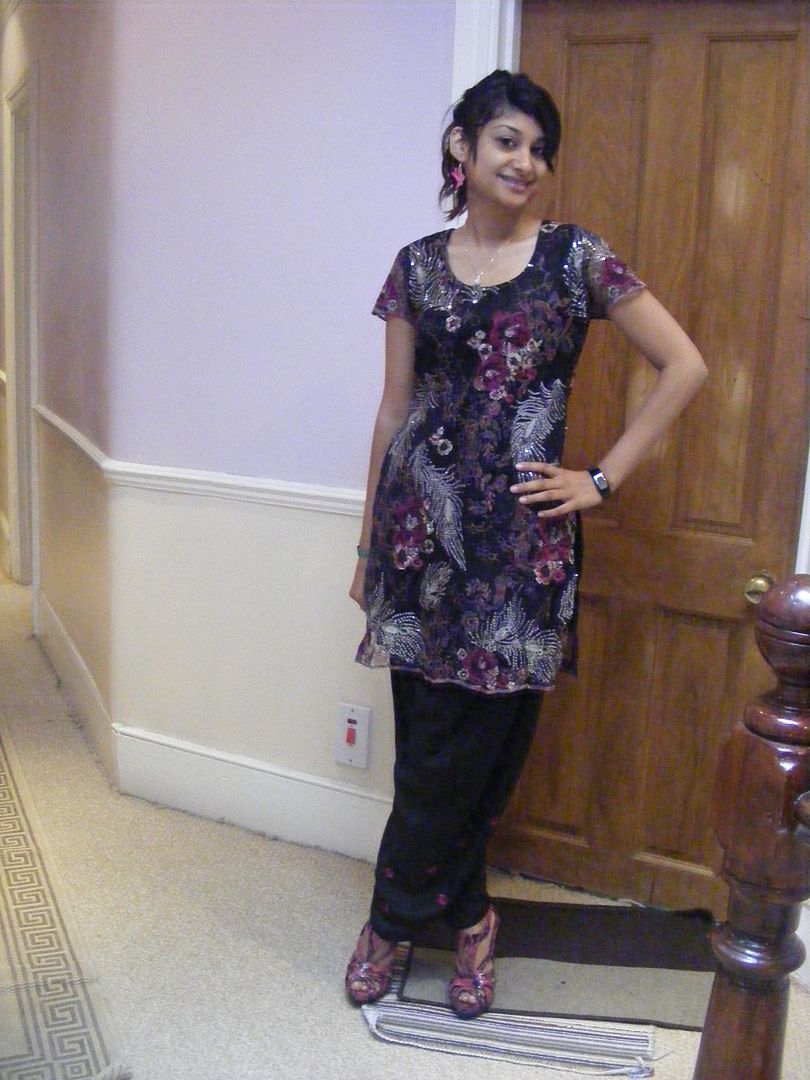 First up, my make up was sent over from Urban Decay, from their Long Lasting range. I'm a massive Urban Decay fan and have a few eyeshadow palettes from them, which I love.
I was sent quite a bit of the make up to try out at Reading, so it was the real test of the make up to see if it really can last all day when there is no real opportunity to re-do. And the answer is yes: the make up did last all day. I didn't take any pictures of it at Reading, sadly, but wore it again yesterday and the make up really is fantastic.
I was sent Eye Shadow Primer, 2 Eyeshadows, 2 Eyeliners, Mascara, Make up Base and All Nighter Setting Spray and all the products lasted all day.
The
eyeshadows
were both absolutely gorgeous colours. I was sent 'Midnight Cowgirl' and 'YDK' and both were stand out and super pretty and sparkly. I usually find that I have to re-do eyeshadow at some point during the day, but not with either of these. Even at Reading, when I was tired and rubbing my eyes, the eyeshadows lasted ALL DAY and there was no creasing or fading.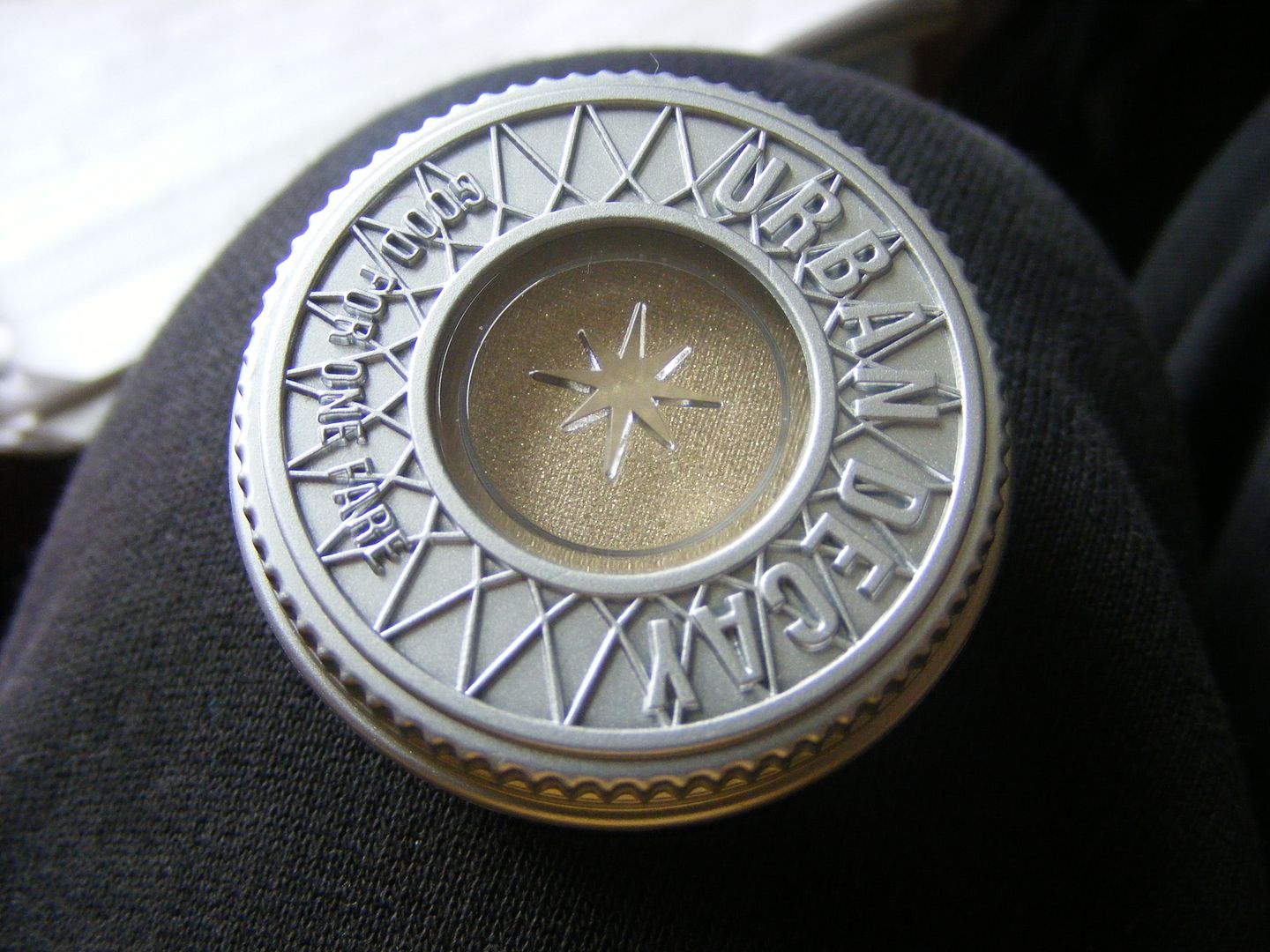 The eyeliners were great as well. Again, there was no need to re-apply during the day, which is great, as liquid eyeliner is my favourite product and I go through my eyeliners very quickly. I was sent brown and purple and both are really pretty colours. I particularly loved the brown. I usually stick to black liquid eyeliner, which makes my eyes look a bit harsh, so it was nice to have brown, which made my eyes look a lot softer.
The Make Up Base cream's aim is to brighten your skin, make it more even and can be used with or without Foundation over it. I'm quite lucky that I have good, pretty even skin, but it's good to have something like this for 'dull skin' days. I used it more as a moisturiser at the start of each day and didn't feel the need to add any other creams during the day.
The Eyeshadow Primer was my favourite product out of everything. It's not a product I've ever used before and so, was impressed at how fantastic and useful it was. It's a light cream and aims to make your eyeshadow last longer, make it more vibrant and not cause any creasing, and this product did what it says. It definitely made the eyeshadow colour more vibrant, and made it look better and neater while on. This is definitely something worth buying and I'll be re-buying it when it runs out.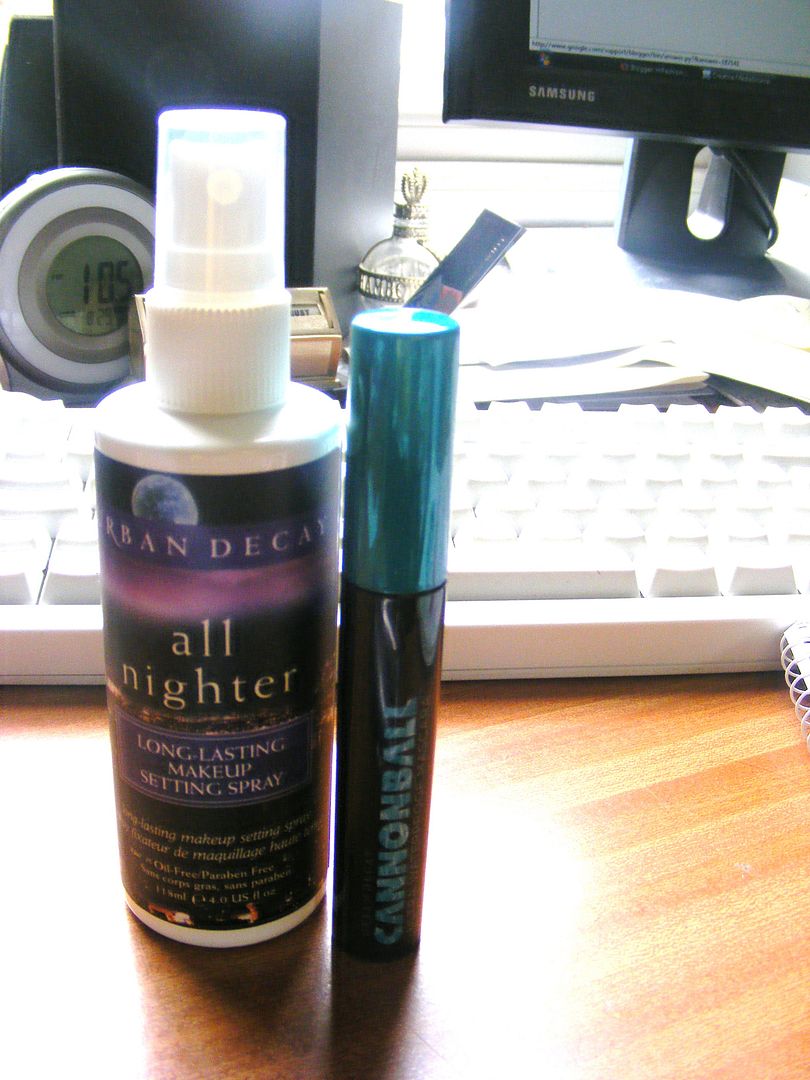 The All Nighter is a setting spray, that you add on after you've done all your make up and it should make your make up last all day. It's meant to keep your make up on for upto 16 hours, so it's a pretty remarkable product. I haven't had the chance to use it properly yet as I'm guessing it's more for keeping foundation/blusher in place, which I don't really use. But, I can tell you that it smells great. I can't wait to use it for my next night out, but it would've been great for Reading if I used it! It's meant to work through sweat and really just keep that make up lasting all day (and night).
Finally, the Mascara. It's not the best Mascara that I've used (it is one of the top 5 though), but my word, it lasts forever! I'm not joking; this is possibly the longest lasting mascara ever and nothing penetrates it. It managed to stay on despite the rain at Reading and it does look pretty good on. It made my eye lashes a bit longer and does stay all day. If you need a long lasting mascara, this is the one to go for. Ad it's not too strong that it's impossible to wash off. It came off nice and easily in the shower.
I also added some fun jewellery to my look. These earrings were sent over from
La Chic Unique
, and aren't they so adorable? I love how unique the pink swallows are. The earrings were made really well and are a fun addition to any look.
The website has a lot of really pretty pieces, perfect for any lover of quirky and different jewellery. Everything is really pretty and cute, so definitely worth a look, and La Chic Unique is also really affordable, there's pieces for you even if you are on a budget!
Sherin xx