As you know, jewellery is one of my favourite things ever. I have many a jewllery box, filled with statement rings, shiny earrings and fun necklaces. I just can't get enough. I'm always on the hunt for new, affordable jewellery companies and I recently came across YourFashionJewellery, who focus on gorgeous statement pieces and
Fashion Bracelets
.
First of all, I was SHOCKED at the prices. Everything was so affordable and really pretty. With a lot of items actually being under £10, theere was so much to choose from, at really affordable prices.
I settled on a pair of bangles from the diamante range, which were gorgeous and just £6.99. They came the very next day, and was beautifully packaged in tissue paper and a ribbon (I was too busy ripping it open to take a picture...sorry).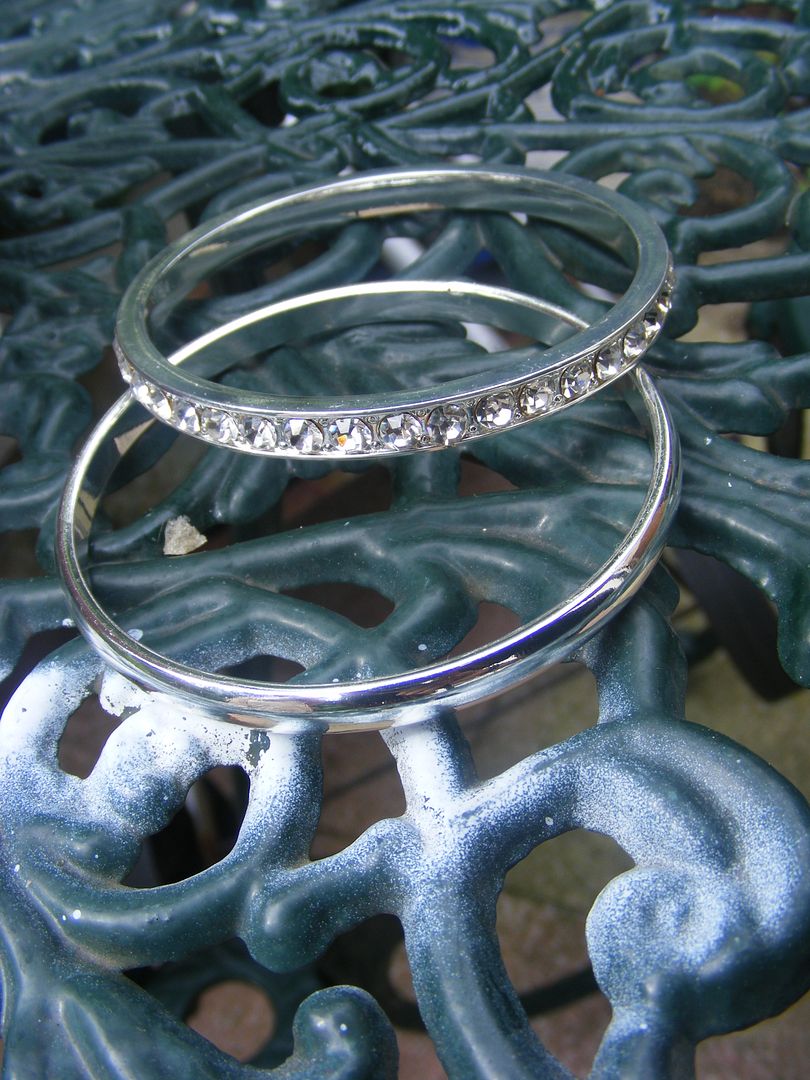 I love the bangles set I chose. They're so beautiful and look a lot more than they're worth. They're perfect, everyday bangles, that can be worn with a lot of things. They're also amazing quality, and the one with diamante is gorgeous. They are sparkly, but not too in-your-face, so the perfect amount of blingyness :)
I would totally recommend Your Fashion Jewellery. Gorgeous pieces, at great prices.
Sherin xx