I recently decided that summer wasn't coming to England at all. Between the constant heavy rain and temperatures that make it feel like October, I've dug up all my hoodies and coats for when I go out.
I do find it hard to stay stylish when it's cold and the temptation to just through on jeans, boots and a hoody is too strong.
I have, however, developped a new love for cropped jumpers. I'm still not a fan of cropped t's, but cropped jumpers are a whole different story. They're a lot easier to layer and can look really cute. I love this stripped jumper, which was gifted from
Motel Rocks
(who are in the last few days of their sale).
I was surprised at how warm and cosy it was. Definitely a new wardrobe staple for me. I paired it with a tank underneath and a skirt, but it got cold, so switched to a pair of jeans and Converses before heading out, to the cinema (to watch Harry Potter. Wasn't it awesome!??!!!)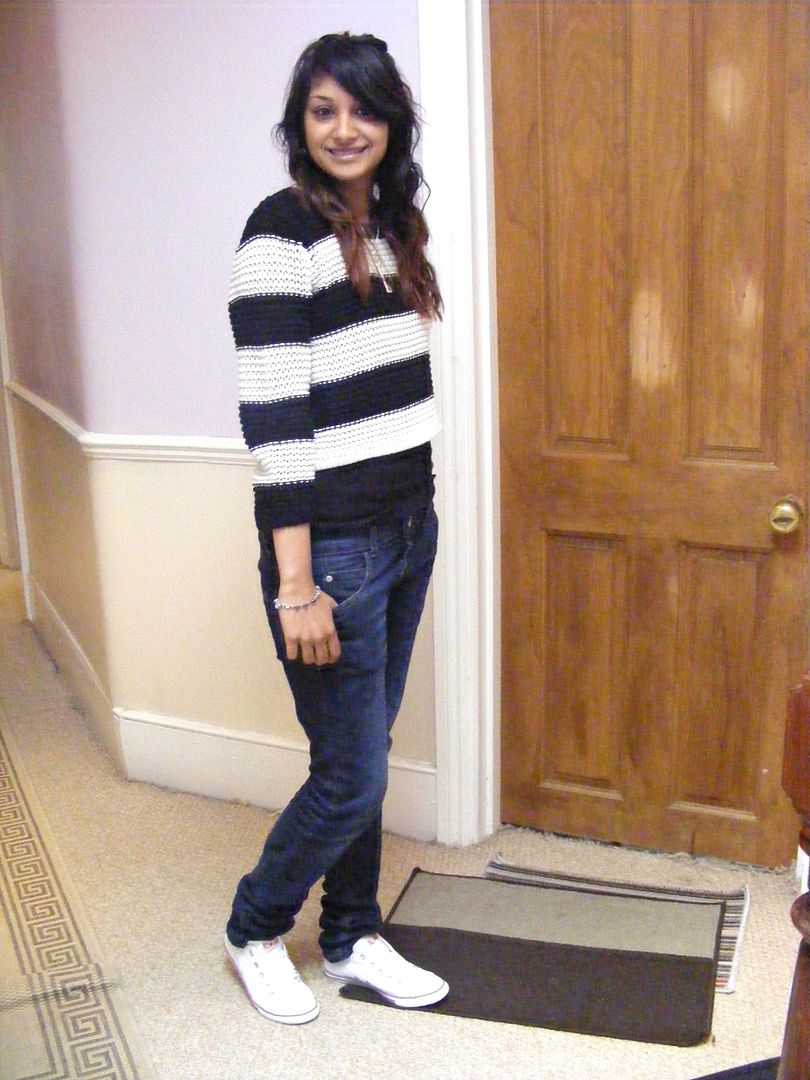 Would you wear cropped jumpers?
Sherin xx