I love discovering new places in London, and I recently discovered
St Martin's Courtyard
, in Covent Garden. It is hidden behind the Banana Republic on Long Acre, and is full of some lovely restaurants and amazing shops, such as Desa, Jaeger, Twenty8Twelve and a lovely flower shop: The Academy of Flowers, amongst many others.
On Saturday, along with some of my favourite other bloggers, I was invited along to a Garden Party that the Courtyard held, and it was a lot of fun. It was great hanging out with
Kirsty
,
Elisabeth
,
Amy
,
Lucy
,
Jazmine
,
Kristabel
and
Daniela
. And along with the invite, we were sent t-shirt's from Banana Republic (with trimmings and buttons) to customise. I chose a blue one, and added the various buttons and trimmings. I have to admit that I'm not the most creative of people.
There was a lot going on throughout the day, and all the various stores in and around the courtyard were also involved in the festivities. We had cupcakes at Jaeger, and most of the stores were giving out champagne and doing raffles. Time2, in particular, were doing a raffle for a Yellow Toy Watch, while Twenty8Twelve were doing a raffle for a t-shirt.
Jaeger cupcakes: more delicious than the average cupcake.
The day started with a fashion show, which featured clothes and accessories from the brands around the courtyard, and it was so much fun to watch. The styling was done really well and all the different clothes and shoes went really well together.
There was also a lovely show from The Academy of Flowers, who had made outfits out of flowers for the models to wear, and it was based on a Midsummer's Night Dream.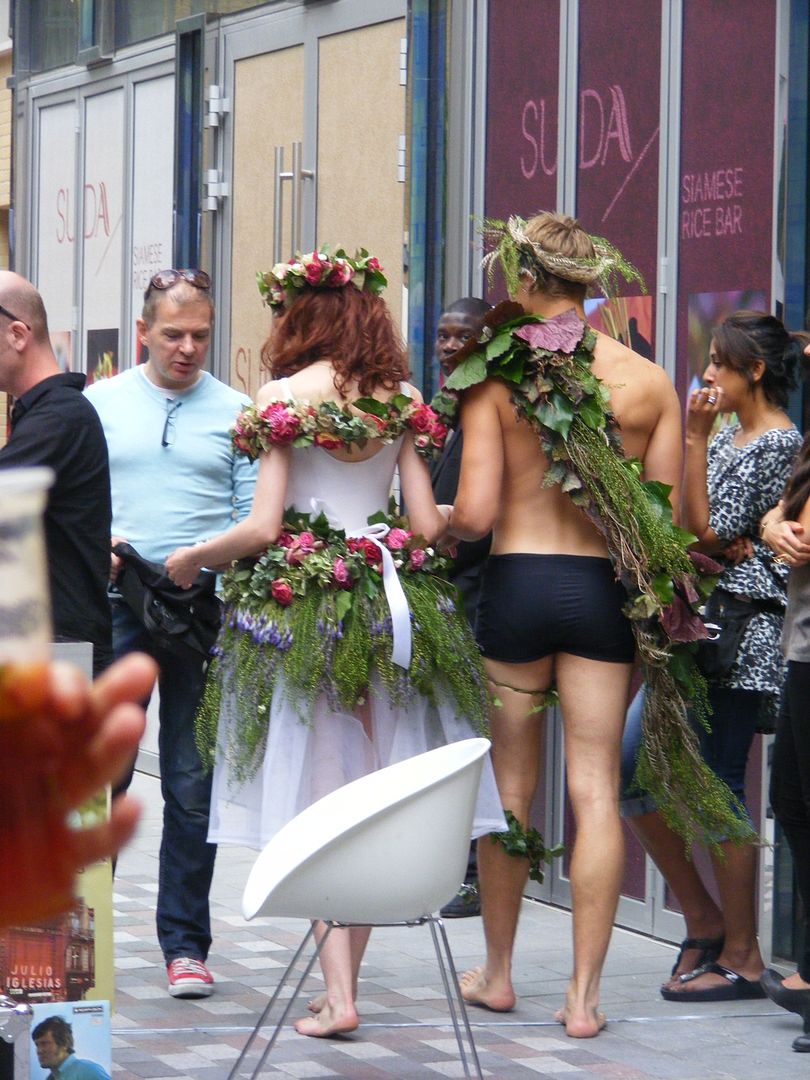 There were fashion shows throughout the day and one of them even featured a few of the t-shirts that we'd customised. The best three were chosen to go up and walk the runway!! Kristabel and Lucy were both runners up, and Kirsty won with her gorgeous tee, which was slashed at the back.
Other entertainment included a magician, who did a pretty funny set on the band stand, and another magician walking around doing card tricks and making balloon animals. Initially, he gave me a worm, but then made this amazing thing for me instead:
Highlights of the day included a guy walking around making amazing silhouettes of everyone and a beautiful set preformed by Sunday Girl. I'd never heard of her before, but she had a beautiful voice and slightly resembled Kate Middleton.
There was also a lot of food to keep us on our feet. There were the sweetest, juciest strawberries, served with cream, and Pimms. And we were treated to a delicious lunch at 'Bills'.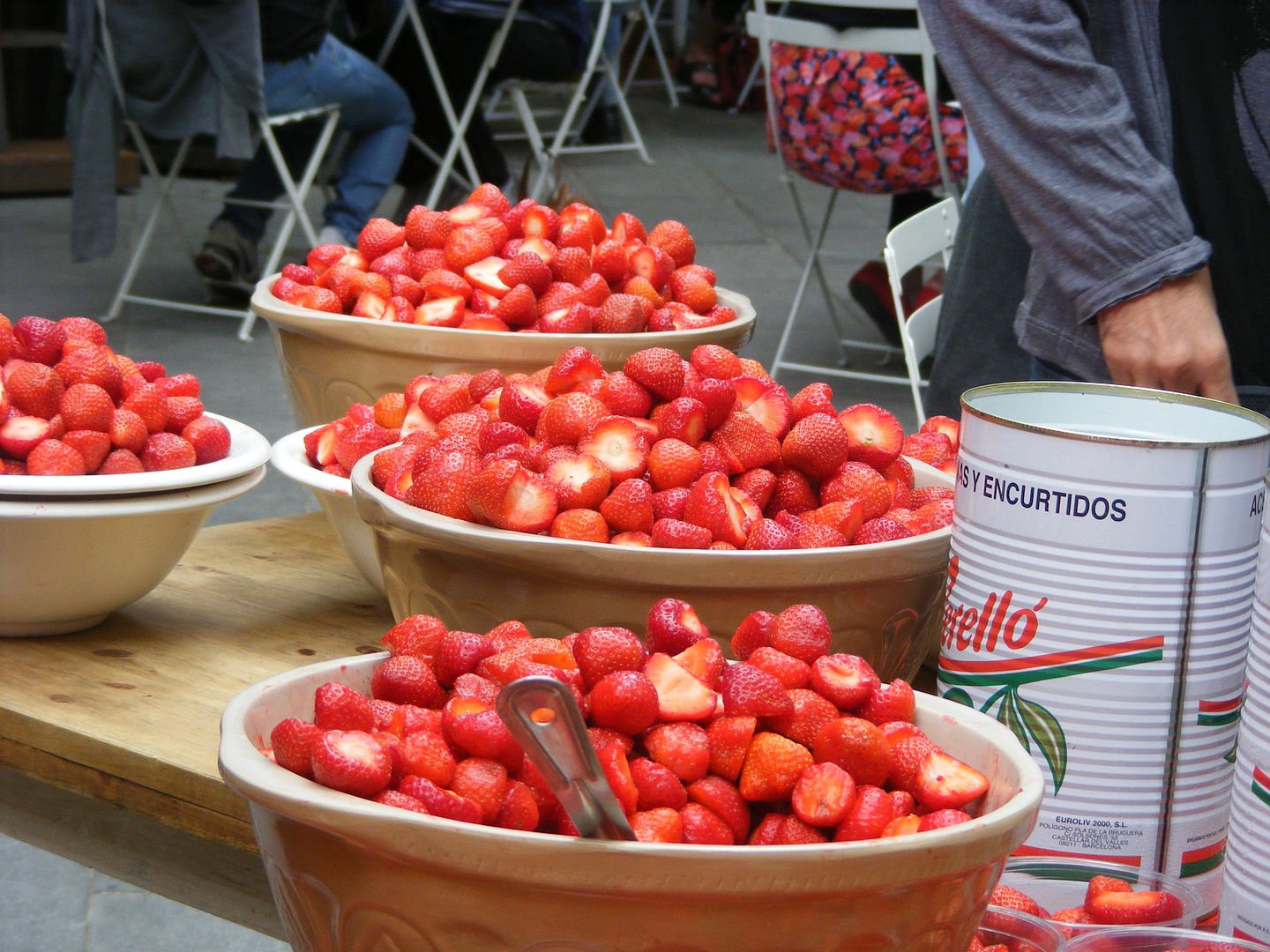 If you're ever in the Covent Garden area,I'd definitely make a trip to this serene and relaxing area. Aside from the stores I've mentioned, there's also a COS, Joules, The White Company and Pretty Ballerina (prettiest shoes ever).
The day was a lot of fun, and the weather was pretty much perfect for a garden party. It had a great community atmosphere, and we were looked after very well by the lovely Lauren.
Sherin xx
Check out more pictures on
Facebook
.
P.S. Happy 4th of July to those who celebrate it!