This summer is all about colour blocking and embracing bright colours. I've colour blocked a few outfits, but I thought it was about time to colour block my nails. You'll rarely see me do nail posts as I usually stick to the classics: red or plum, but I've always wanted to try something different.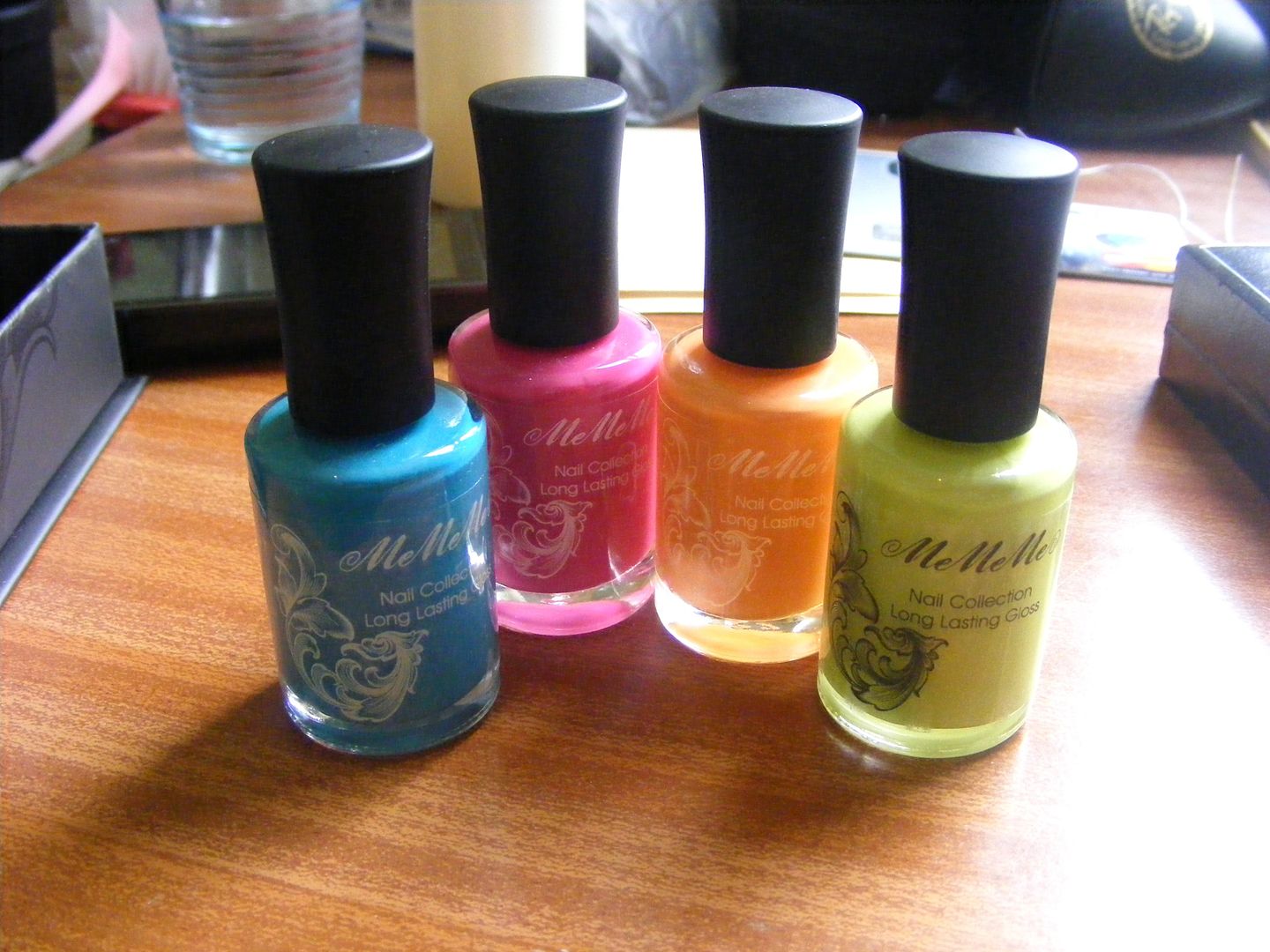 These colourful polishes were sent over by
Find-Me-A-Gift
, who focus on fun and interesting gifts for everyone. They're from the brand MeMeMe, who I've only recently discovered (they do some pertty good make up) and this pack of 4 is just £14.99.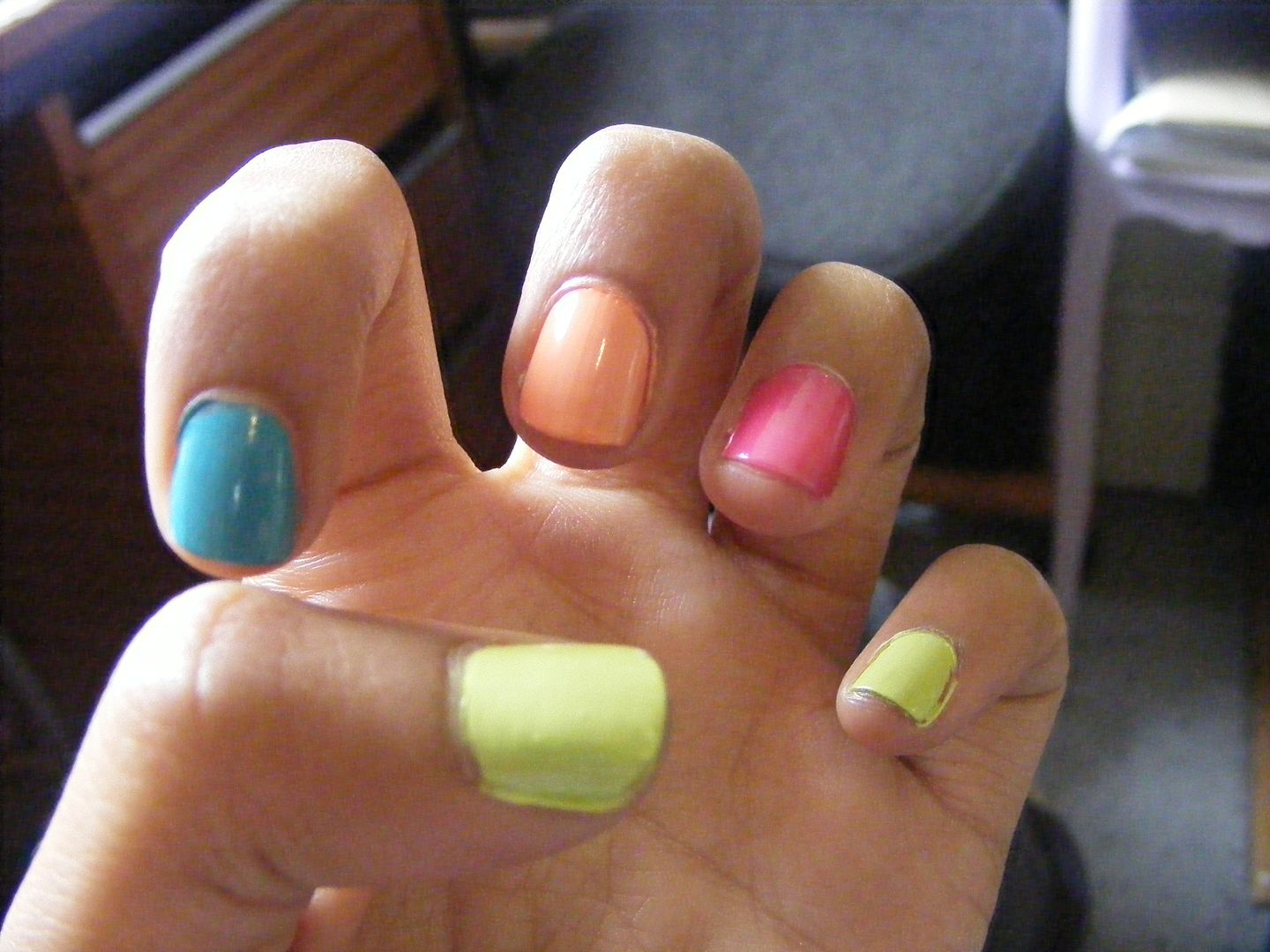 I have to admit that they're all very good quality and the colours are all so vibrant. The yellowy colour is a bit too bright for me, but I love the blue, pink and orange. I decided to go all out and wear them altogether, which was a very bold move from me. It was fun having such colourful nails, but I think, in the future, I'll only wear 1 or 2 colours together.
The nail polishes themselves are great. They were easy to apply and easy to remove (removing nail polish is always a test) and even after a few days, these didn't chip. My nails tend to chip really easily, so it's definitely miraculous that these stayed put and looked good, even after several days.
What's on your nails these days?
Sherin xx