No matter what, I always keep going back to
sneakers
. They are definitely my favourite pair of
shoes
, and I have tons of them that I wear with everything, from jeans, to dresses.
My latest choice from Spartoo was a pair of low top white
Converses
, and I paired them with a skirt from Joy and a jumper from Bershka, while I was at Canterbury last week.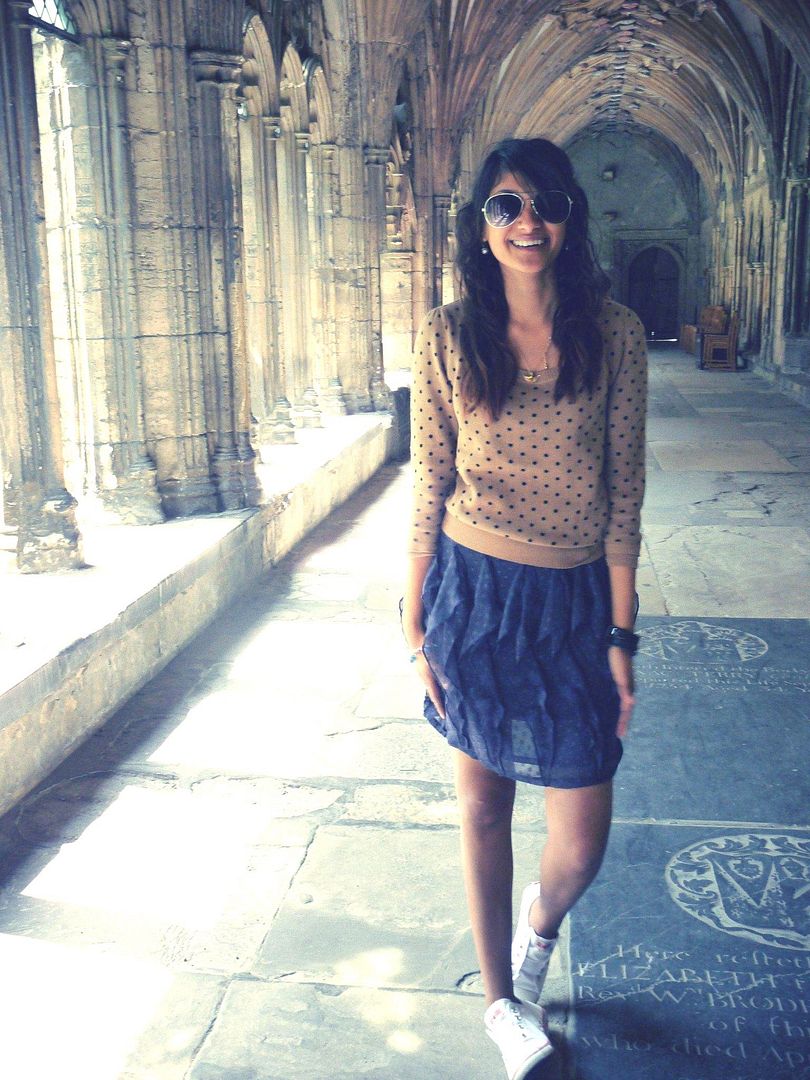 As expected, they're really comfortable and look good with everything. This is the first white pair of Converses I have (I have black, blue, grey and green), so I'm going to have a lot of fun making these shoes dirty and scruffy. I also love the red detailing on them, and the fact that they have no laces. It makes them stand out even more. I know Converses last forever, so you'll definitely be seeing a lot of these sneakers in the future.
Sherin xx
Thanks
Susie
for the pictures.