Yesterday,
Susie
and I took the train across to Canterbury, to visit
Rachel
and have a little tour around the city. It's only an hour and half out of London, and it's such a beautiful city. I absolutely loved walking around, especially in the lovely weather.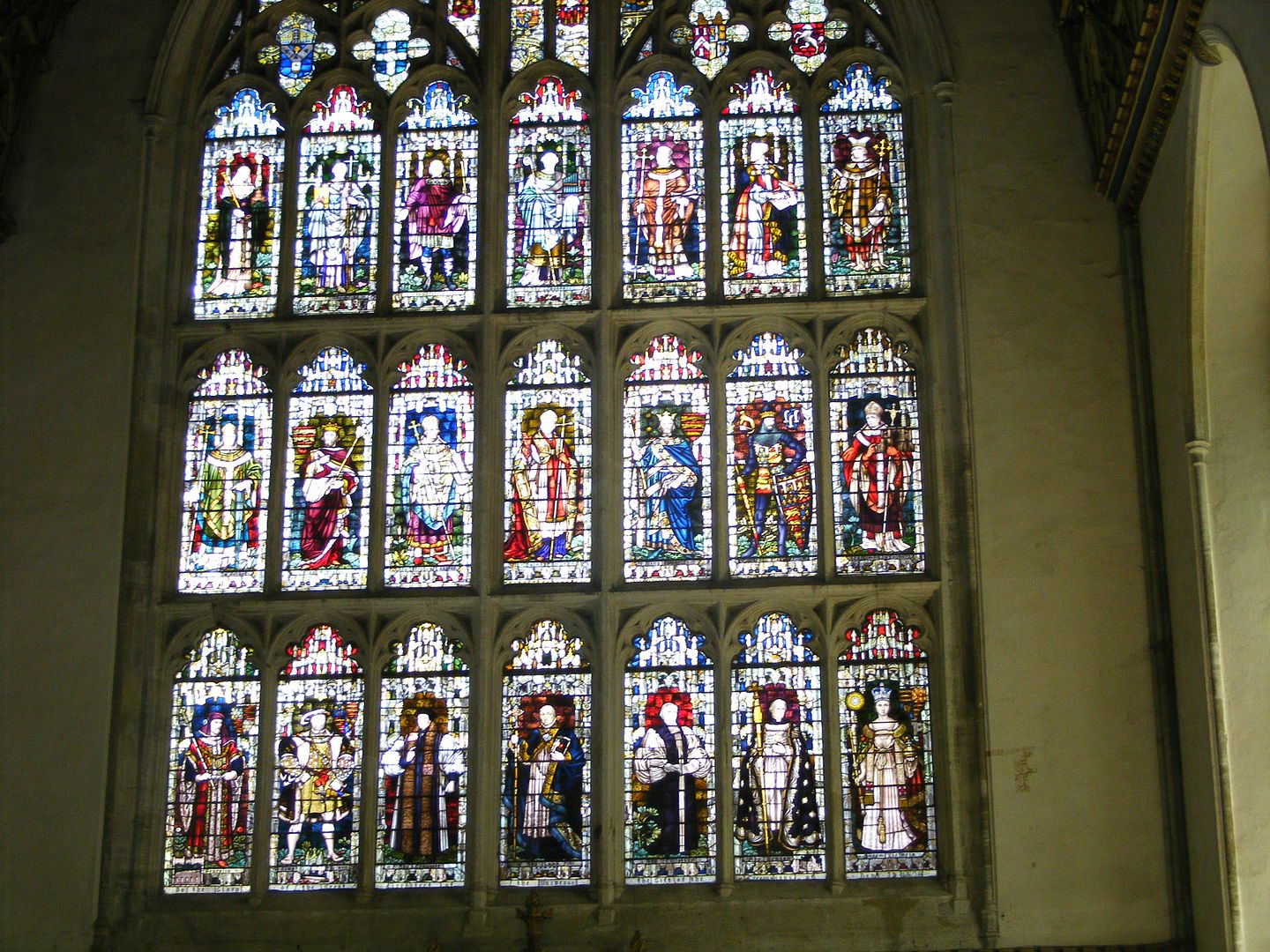 This is where my camera died (which I was super upset by), so the rest of the photos are from
Susie
's camera.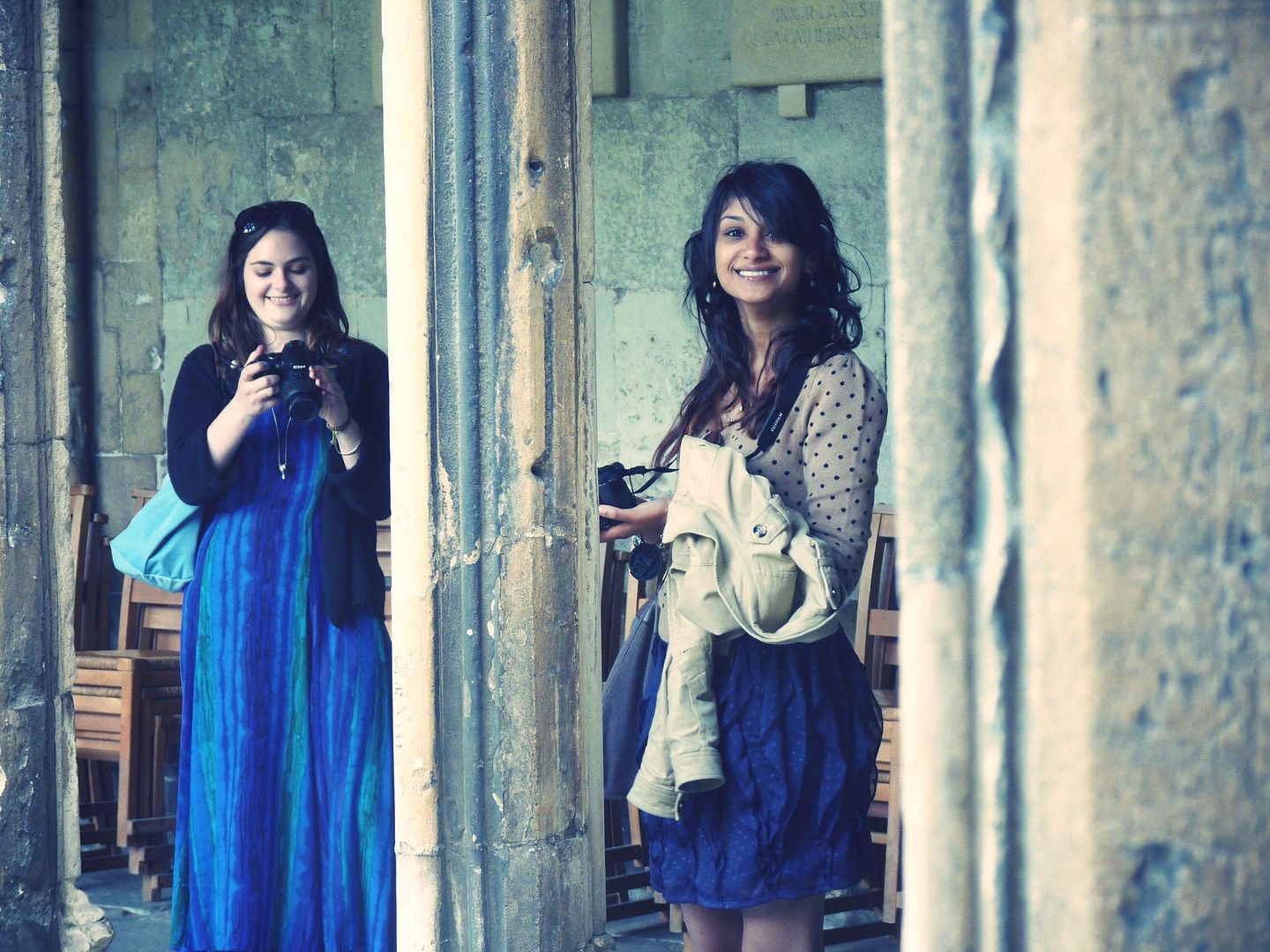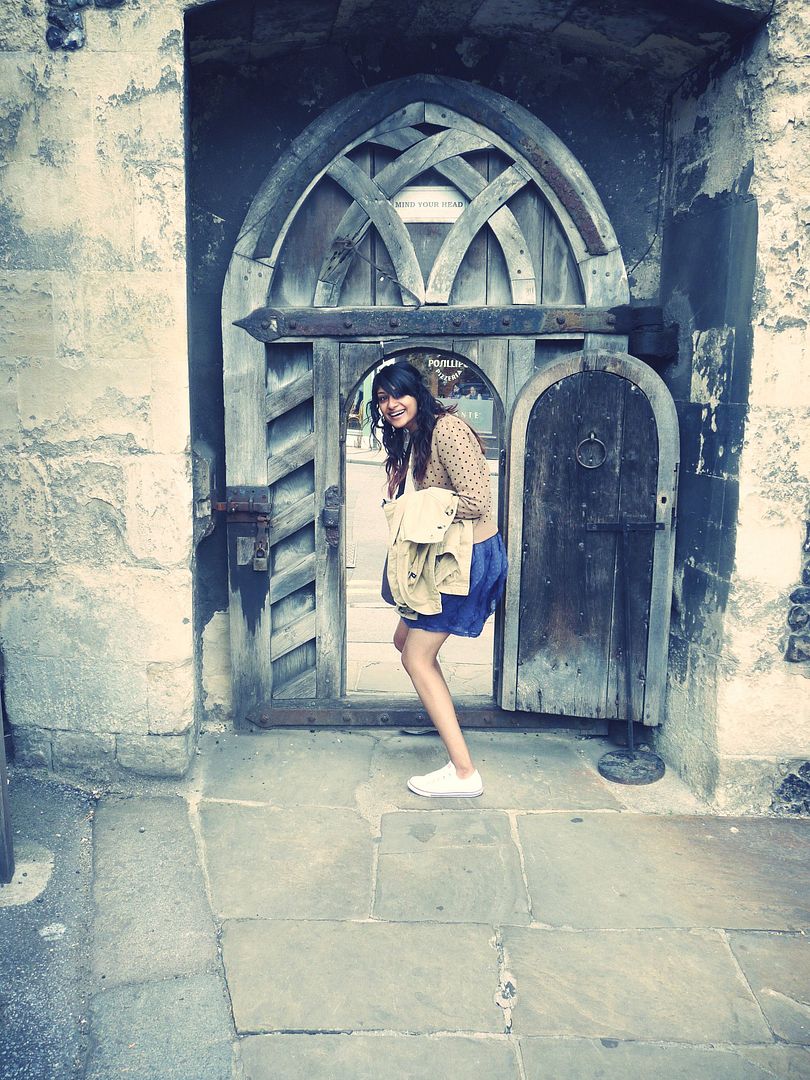 Ok, so the picture above looks like I'm missing a leg, but really it's on the other side of the door. That REALLY worried me when I initially saw it. But we definitely need to get some meat on those legs.
After, we did a bit of shopping. I bought a gorgeous bracelet from one of the local shops and came across a really really talented busker. He was slightly attractive, so I might have given him more than I would have otherwise. He did, however, do a fantastic cover of Mumford and Son's
Little Lion Man
.
We ended the afternoon with a fish pedicure. I've heard lots of stories about this, and I was pretty scared to be honest. Everyone said that after about 10 minutes, you get used to it and it get's relaxing, but I just couldn't do it...at all. We all got our feet washed and prepared to put our feet in, but then I started shaking from fear. I have no idea what came over me or why I was so scared, because I've been to the Middle East and put my feet in the Ocean, where fish swim around. But this was too much for me. Susie and Rachel settled in pretty well after a while, but I couldn't keep my feet in for more than a few seconds at a time. It was funny for everyone else, until it was clear that I was close to passing out from fear. The woman at the place was so lovely about it all and was so patient with me, and didn't even charge me in the end. I think I may have developped a fish fear though.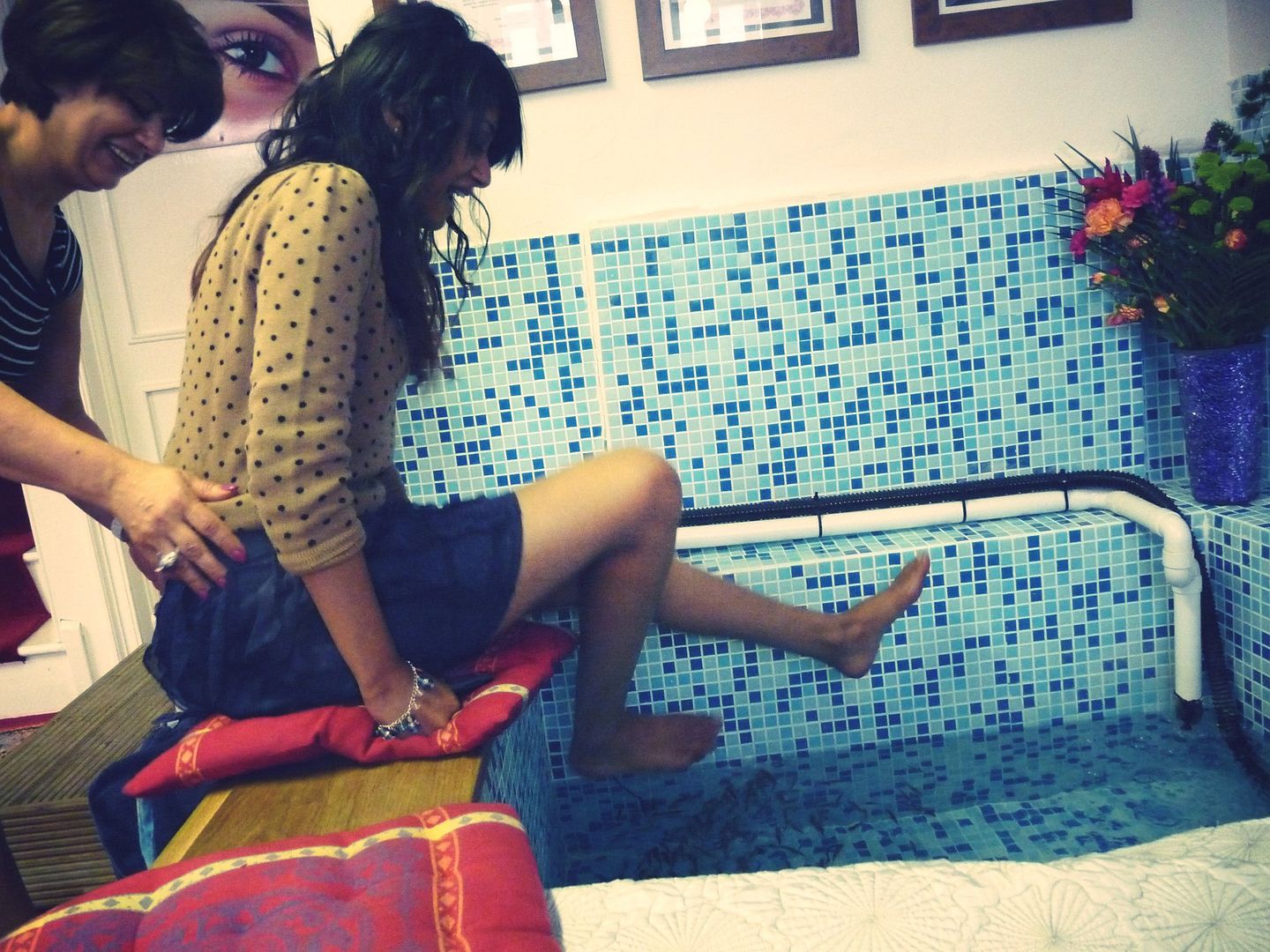 Yup, that is genuine fear in my face. And a scream.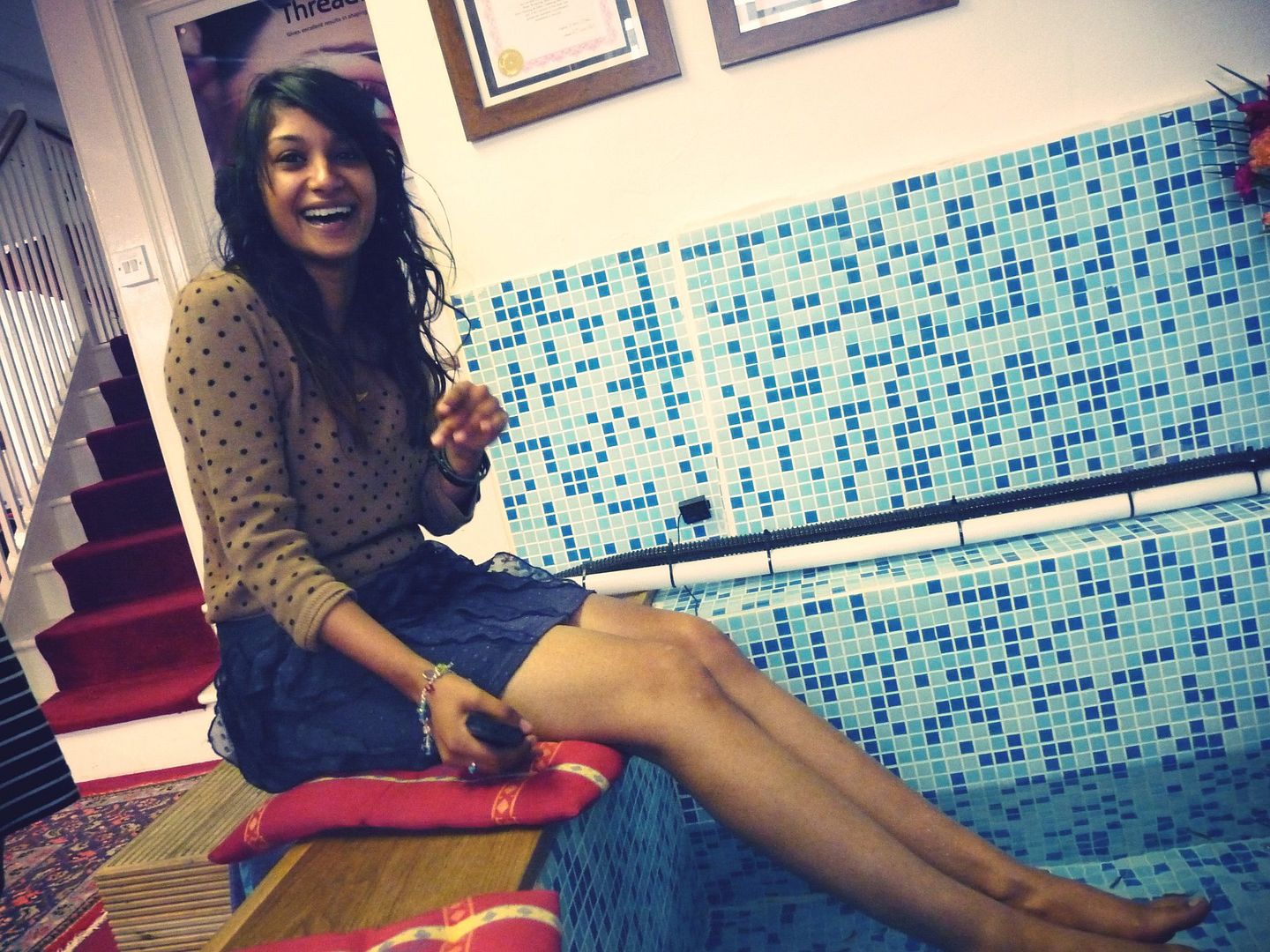 My feet are actually hovering over the water.
I was still shaking by the time Susie and Rachel were done, so we thought I might benefit with some sugar in me, so I scoffed a crepe. It was from a small stall and the guy kindly listened to my 'trauma', and it was possibly one of the greatest crepes I've ever eaten, and I did eat it in record timing.
But a huge Thank You to Rachel for showing us around the city! It was a fantastic day and so much fun.
Have you ever been to Canterbury before? Any small towns you'd recommend me visiting this summer?
Sherin xx