Yes, I have another new pair of shoes. It's a problem I should probably sort out. I love being a
Sarenza
brand ambassador, and being able to pick out gorgeous shoes.
We all know wedges are the perfect summer shoe: they're light, fun and give you the extra height, without any of the pain. I picked thise
Tacota
pair, by Eden, and love them.
They're really lightweight and add an edge to anything they're paired with. I put them together with a summer-esque outfit of trousers from Next and a H&M t-shirt. The t-shirt was a true impulse buy!! I saw it while at the counter and made Susie run and grab it, hehe.
But back to the shoes. Love them! They're absolutely gorgeous and so comfortable. I think they'll be so much fun to wear with a girly skirt. And these are totally going to Reading Festival with me, hehe.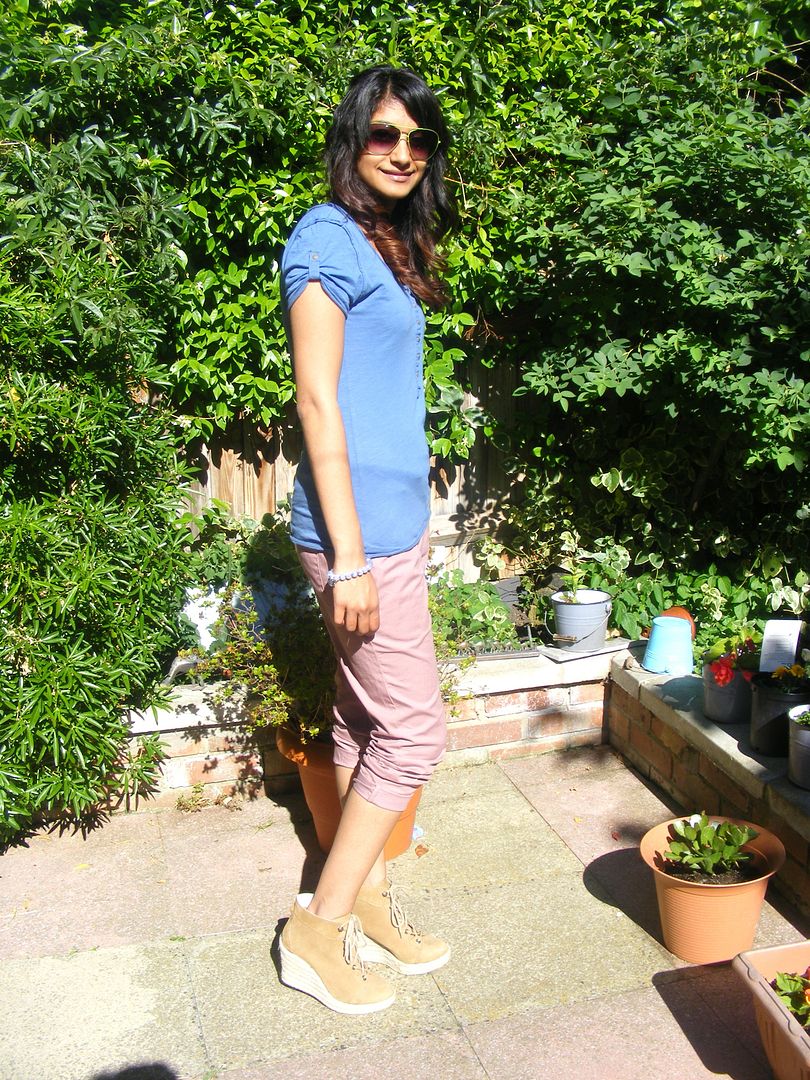 What shoes are you going to be wearing all Summer?
Shern xx