I'd love to be able to say that I just 'threw this on', but in all honestly, it took me hours to put it together. Yellow goes with suprisingly little, but I thought I'd go all out with the colour blocking here.
I wore this on Wednesday, where it spent all morning and the early afternoon bucketing it down with rain. Seriously: we got drenched.
We (
Susie
and I) had a few hours to kill after a pretty cool brunch, before a Kings of Leon gig (more on that in a later post), so we wandered around Camden.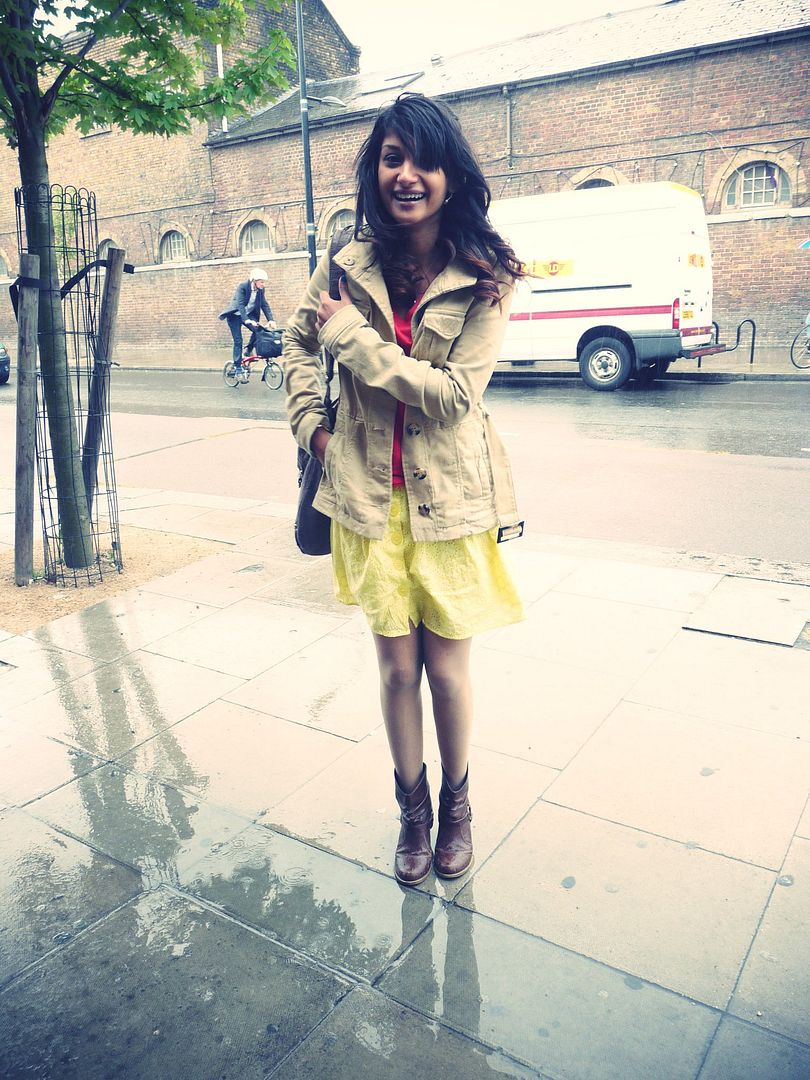 I know I'm smiling, but really I'm thinking: "Grrr, stop raining, I woke up early to do my hair". The skirt, which I love, is from the H! by Henry Holland Range, at Debenhams. It's on sale by the way: £12.50 :). The red tee, peeking out from below is from Matalan and my boots are New Look. They're actually really really old, but I've only worn them once before. Anyway, the gig was an outdoors one, so we decided it best to buy some more layers, so I bought a green hoody from HandM: it definitely came in handy!
Us in the queue to get into Kings of Leon. I think we were in that queue, in the rain, for like an hour! That's dedication
Sherin xx
Also, huge thanks to
Susie
for taking the pictures.