I wore this, last week, while I was at the Client Launch, for their new collection (followed by pizza). The launch was held in this realy cool lingerie store near Old Street, called Bordello, and they had some really interesting stuff.
I wore this beautiful dress, which was gifted by Mina. Mina is definitely becoming one of my brands. All the dresses are so gorgeous and are great quality. I love how the colours all go so well together in the dress and how well it fits. Can't wait to wear this without tights! I also paired it with a pair of Asos heels.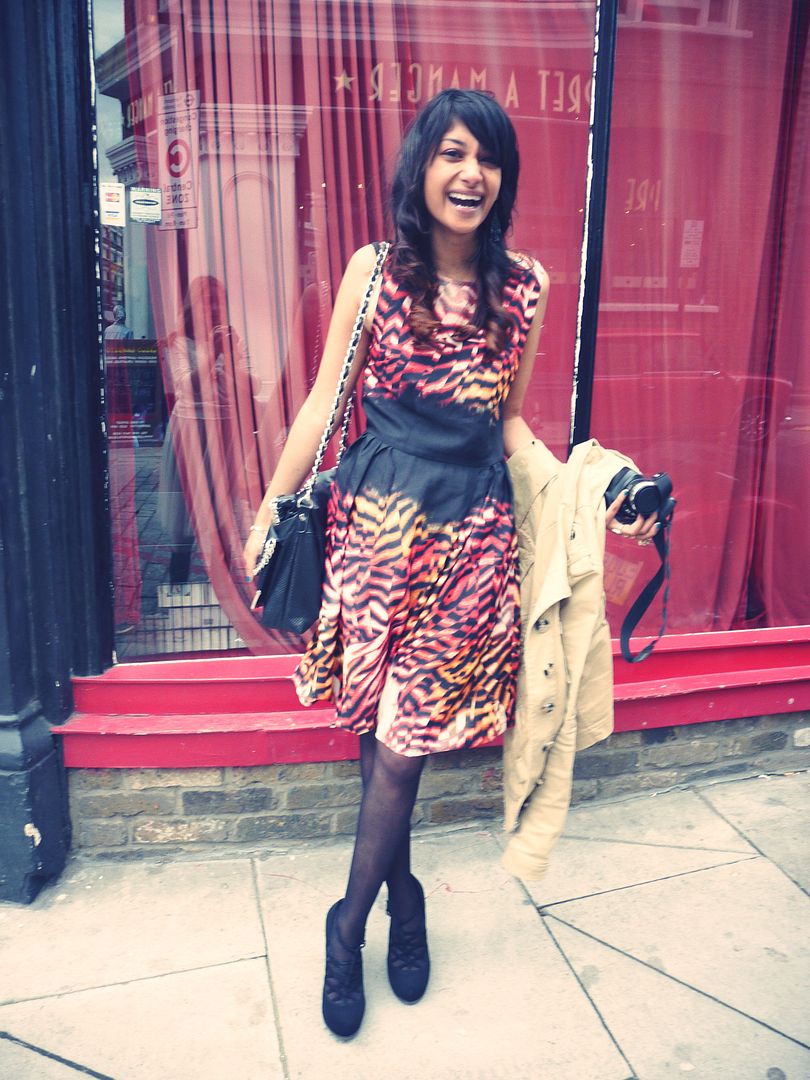 Susie took the above two pictures.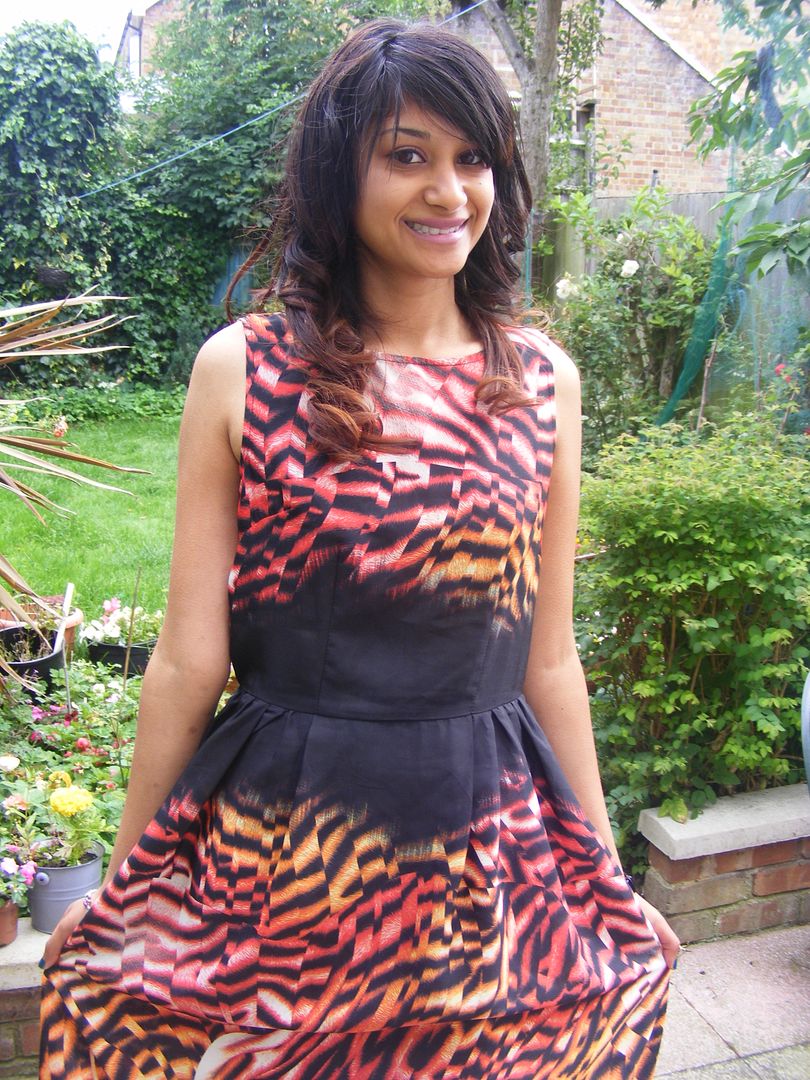 Client's collection at the launch was pretty good as well. A lot of the pieces are military inspired (often from ex-military clothes), so they were well tailored and well made. I also love the scarves!! They looked so cool.
Sherin xx