I wore this yesterday for a really fun day
Susie
(who took the pictures below) and I had planned. We were at a studio, and got our hair and make up done, then had a full photoshoot (more on that tomorrow though).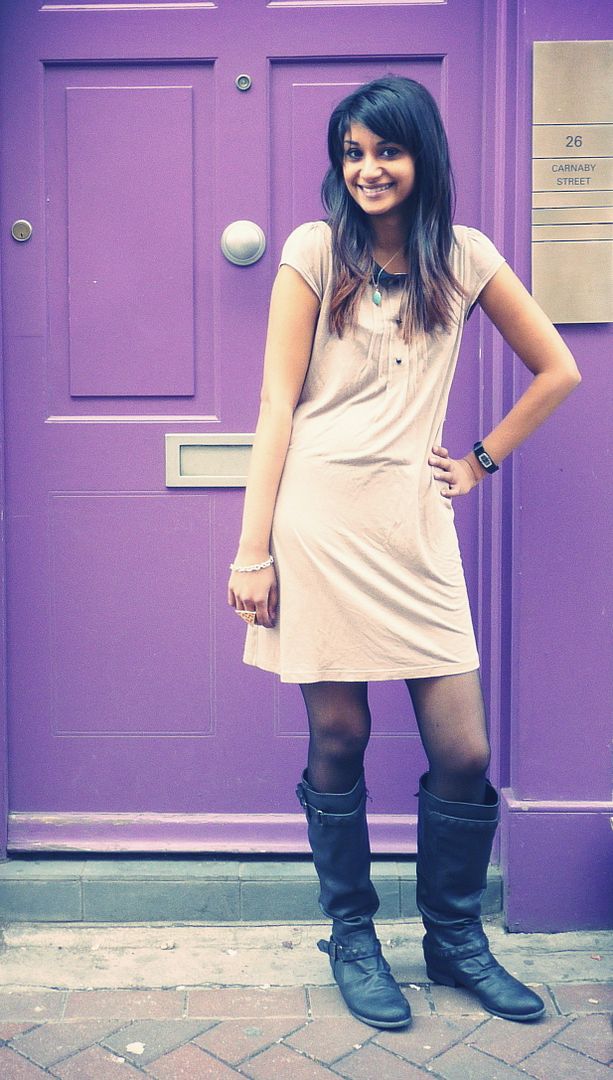 My dress is River Island (I think it's one of the only River Island pieces in my closet: damn their prices) and my boots are Deichmann (which, by the looks of it, I've been wearing constantly since December).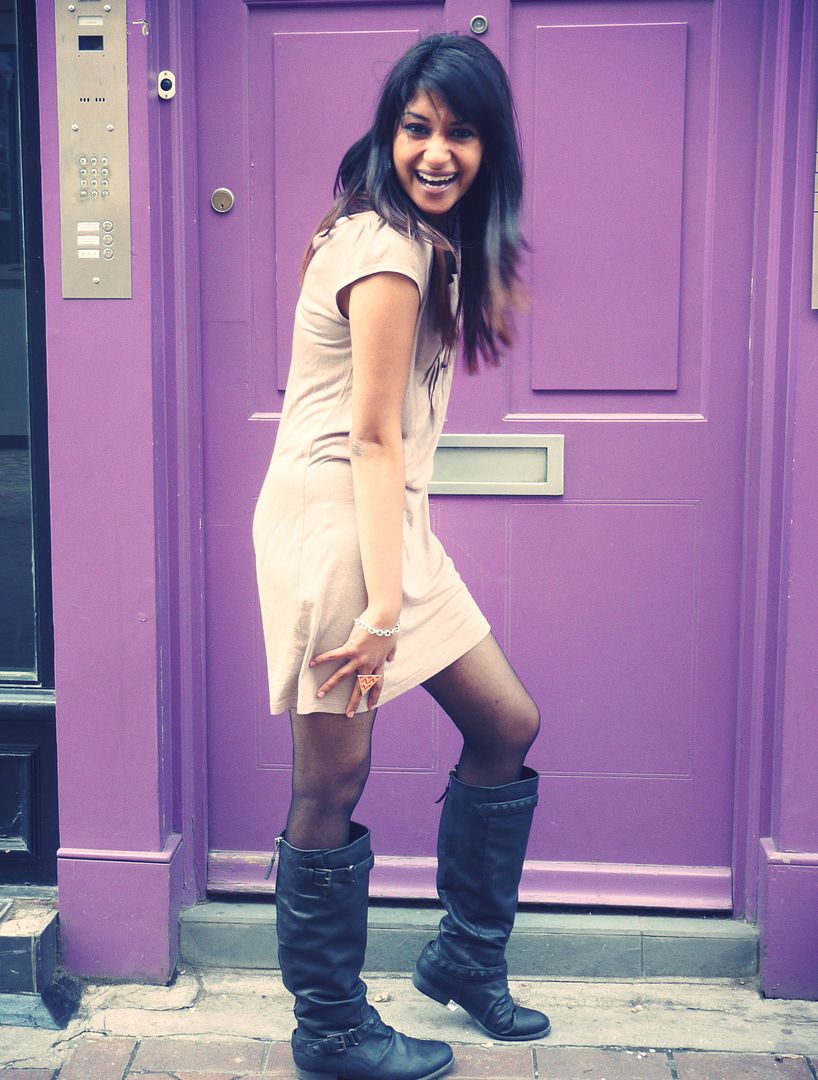 We do love that purple door. It's on Carnaby Street and can also be seen in a street style
post Susie did
recently. (Warning: post will contain the hottest guy you will EVER see.)
We had just done the photoshoot, so I was in full posing mode for the pictures. I'm also laughing like mad at the reaction I was getting. Some old woman stopped us and asked Susie who I was and why she was taking a picture of us. To which Susie replied that I was a model. The women then took out her passport picture or something and showed Susie her picture. There were also a few 'spectators' at this point, lol.
Sherin xx