I've mentioned
Kickers
here and there these last few months, and after checking out the new SS collection, which is available to buy now, I can't wait to get shopping (not that I need any new shoes, hehe). The shoes are all really cool and so stylish. Here are a few of my favourites from the new collection:
The Navin Desert Boot
: I love this. I am totally going to buy it and wear it when I go to Reading: it's the perfect festival shoe. The subtle contrast in colours makes it a very fun shoe itself is suede, while the taping is pink. And the wedge makes it really stylish, because as we all know: Wedges are in!
The Kick Military: This is definitely my favourite from the whole collection: I mean look at it: It's amazing. The military trend is another big one this season and this one is perfect. These are leather calf boots and each has been individually dyed, wash and burnished to give it a more rough look, whereas the brass eyelets, pigskin lining and tea stained laces give it a more vintage look. I reckon these will look gorgeous with a pretty little dress over the summer. It'll toughen up your look and make the outfit a lot cooler.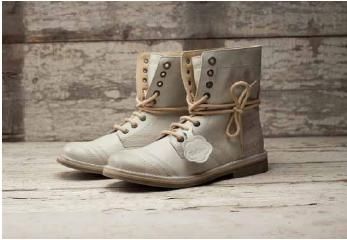 The Tenri Desert: Aren't these absolutely beautiful? It has a block heel and triple stitch detailing. I love how lovely these will look over the summer. The low chunky heel, with the laces, make it really stylish and also perfect to walk around in over the summer, with a cute dress.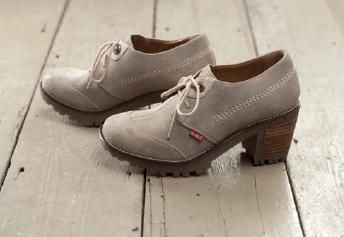 The Mahi Bag Boot: Another favourite of mine. These booties have a really cute floral canvas to complement the tan leather, and also has a cool 70's look to it. This is definitely a must have shoe as they're so stylish. You could pair them with a pair of gorgeous peg leg trousers, or even a pair of summer shorts.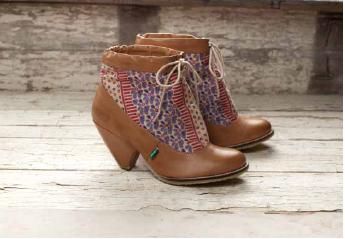 ---
One of my new favourite bands, Thomas Tantrum, also have their new album, mad By Moonlight, out on the 13th June. I know I've mentioned them tons of time on the blog, but they're definitely worth a listen. I was very lucky to get a preview copy and I absolutely love it. It's been playing on repeat and I'm really enjoying it.
The album is great and get's going right from the go ahead with
Tick Tock
. It's a pretty incredible album with every song containing a lot of energy, and front woman, Megan Thomas', voice being a stand out. Each song is filled with some great melodies and fantastic singing.
First single,
Sleep
, is one of my favourites and is possibly one of the catchiest songs ever, especially when you hear it live.
The next single to be released from the album is
Hot Hot Heat
and is a great summer anthem.
Songs such as
Turning Blue
and
Only Human
show Megan's voice at its best and she does sound really good on these tracks.
A stand out track from the album is
We Are The People
. Like a lot of the album, the lyrics are relatable and this is a great song to listen to.
Supermodel
is another stand out track. Megan's voice is probably the strongest on this song, and the music is the slowest, which really emphasises the emotion to the song. It's a beautiful song to listen to and will be a clear favourite for any listener.
Overall, I would really recommend the album. Thomas Tantrum are a talented bunch and this album has a great summer vibe to it. It's pretty catchy throughout and a lot of fun to listen to.
---
And finally, it's time for another giveaway. As you know, I'm an avid
Matalan
fan and more and more of my closet is from Matalan. Matalan is very affordable and are now all geared up for Summer.with their gorgeous Summer collection. It's full of gorgeous dresses, cute bikini's and lots of amazing accessories. The summer collection is definitely worth a check out and you can also check out their Summer TV ad
here
.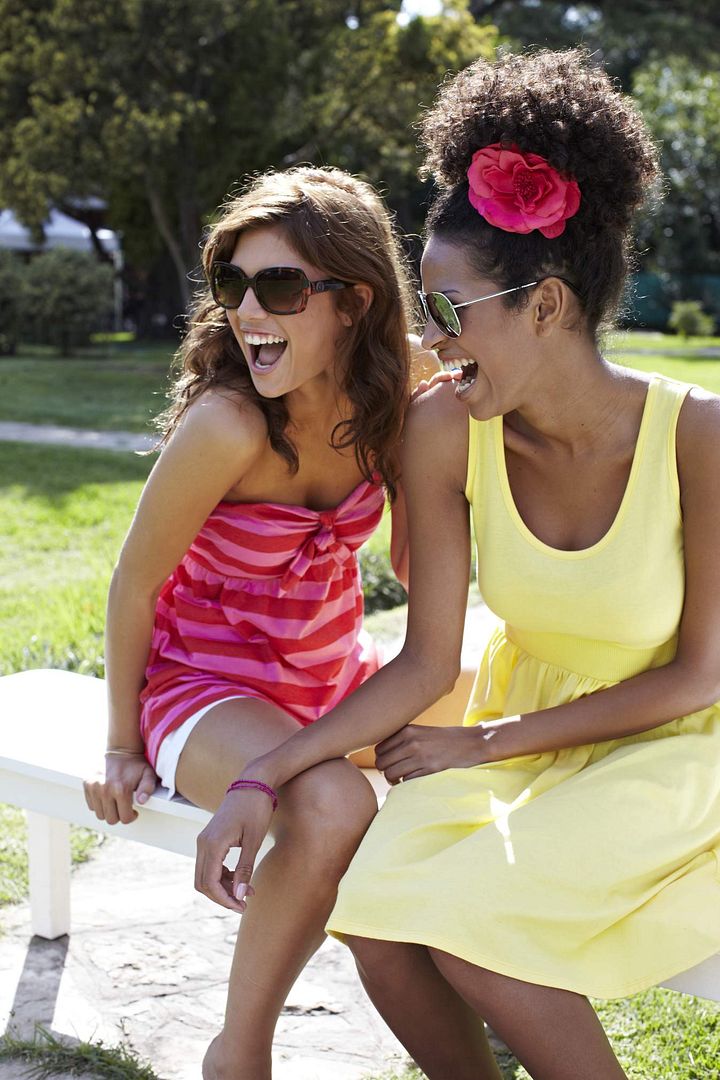 Matalan are now offering on of you lucky girls a
£50 voucher
to spend at Matalan. As you know, Matalan is very affordable, so £50 should get you really far. All you have to do to enter is become a follower and leave a comment below letting me know what you'd wear to the beach from the
range
.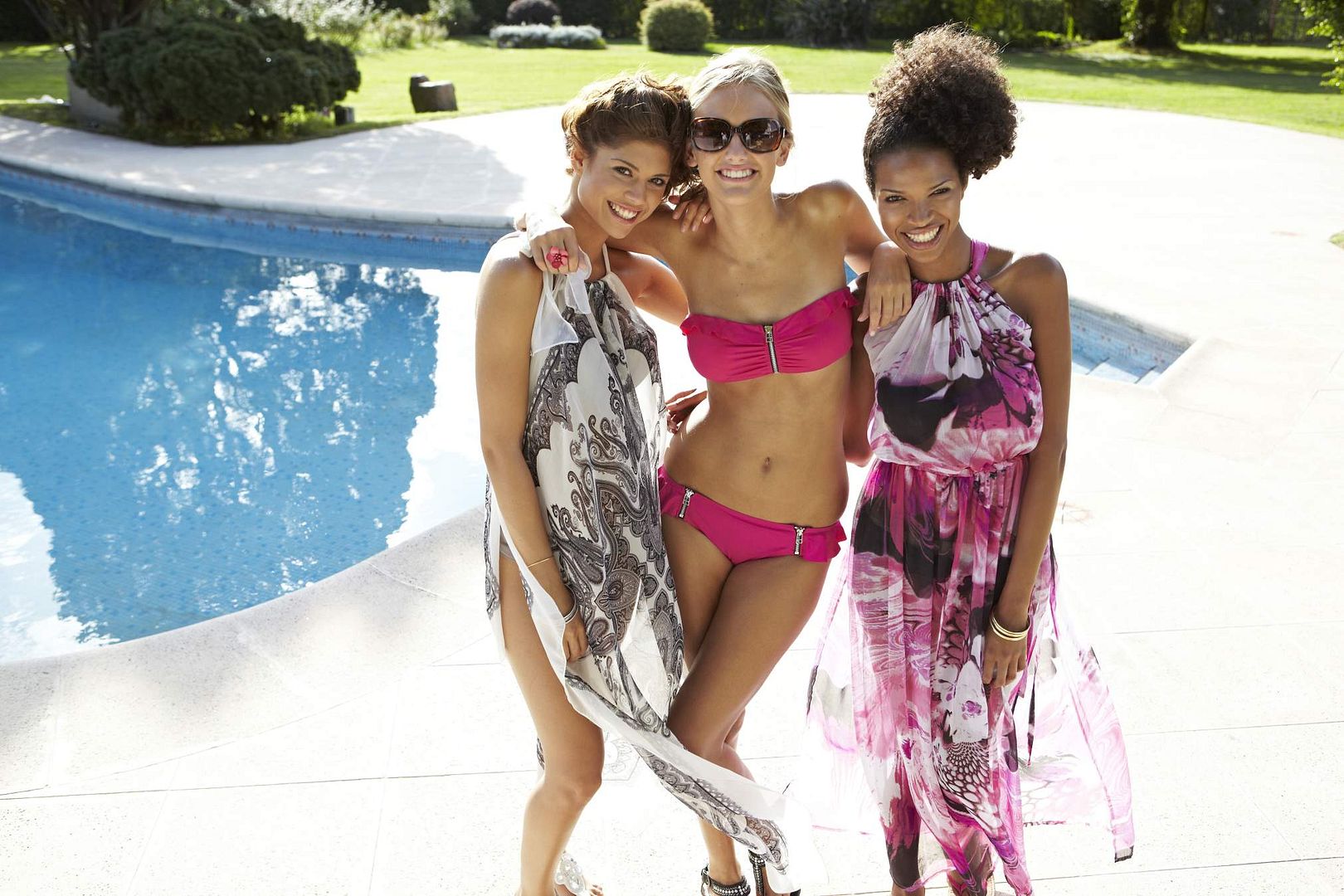 I'll have this competition running for
a week
and sorry, but this will be
UK only
.
Sherin xx
P.S.
Ranking made by Wikio