On Wednesday, Susie and I headed off to Hyde Park to see Kings of Leon live. It was an outdoor gig, so I was really pessimistic about the weather. It was literally bucketing it down that morning, and we were drenched while we were in the queue to get in. But by some miracle, it really cleared up by the time they opened up the gates to let us in.
Once in, we realised that the ground was massive, and decided to go straigt to the main stage and were really lucky to be right at the front. we were surprised at how close we actually got, and were only 4 from the front by the time the gig started.
I have a slight confession though. Despite being a huge Kings of Leon fan, the main reason I got these tickets was because both Mona and White Lies were supporting. I am in love with both bands, so was more excited to see them.
To my surprise, Mona were first supporting act (They had to get to Glasto) and that really made my day. I've missed out on seeing them live twice (I even had tickets on time), but I did end up meeting the lead singer, Nick Brown, at an afterarty though.They're an awesome band and I was expecting them to be great live, and they were so much better!! They were amazing and are possibly the best band I've seen live now!! They absolutely rocked Hyde Park and were so brilliant! I love them so much more now.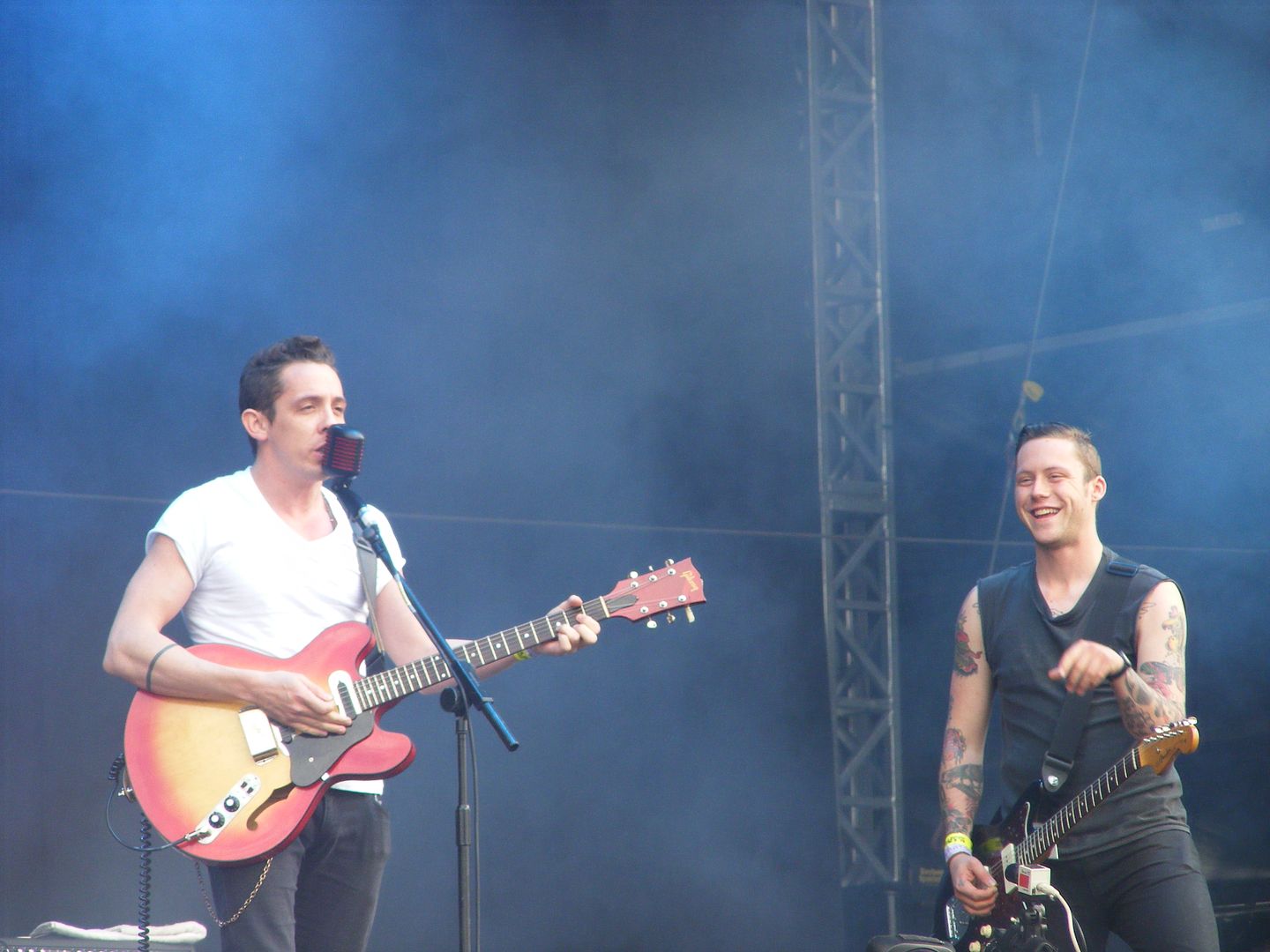 Next up was The Zac Brown Band. I don't think a lot of people knew who they were, but they were so entertaining to watch. They were predominantly a country band, but had a guy rocking out on the violin (coolest thing ever) and even a guy going nuts with a tamborine. It was hilarious. They ended their set with a cover of Rage Against's 'Killing in the name of' and I think Susie was the only person there who'd never heard that song before.


White Lies were next and I was so excited to see them as well. I saw them earlier this year and they were amazing, so I was excited to see them in this kind of an atmosphere. They rocked it and are always a pleasure to see live. My favourite thing about them is that vocalist, Harry, always smiles on stage and looks like he loves every second of it. I know both albums like the back of my hand, so was singing along during the whole set.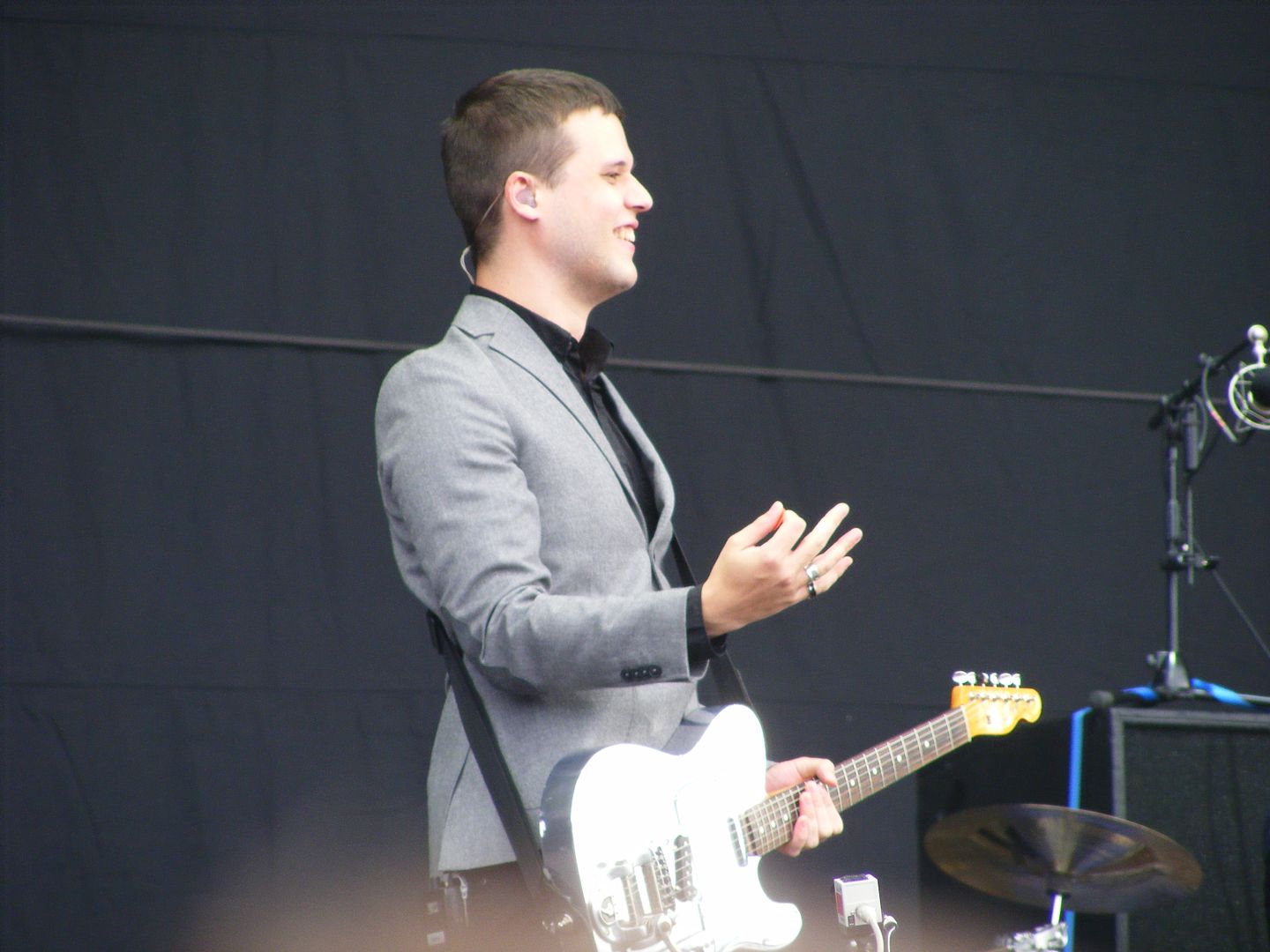 After they went off, we were pretty tired. We'd been on our feet for ours, so decided to move away from the front and grab some food, and hill out for a bit. Only then did we realise just how big the whole area was. There were thousands of people there, most at the back , sitting on the grass, having picnics. The atmosphere was immense and everyone was having a great time. There were lots of food stands and tons of people just enjying themselves, while watching the show on the big screens.
After eating, we decided not to go back to the front, but chill at the back and relax. Paul Weller was one by this point, and no denying that that man is an absolute legend. He was amazing to listen to while in the background.
Finally, at 8.45, KoL came on and they were amazing. By this point, though, a lot of people were really drunk and really annoying and it totally ruined the experience. But KoL were still fab and did a great mix of old and new songs. We were stood towards the back, and watching the sunset, while listening to KoL was amazing. My favourite moment was when they played Closer (my favourite song of theirs) just as the sun was setting. Perfection!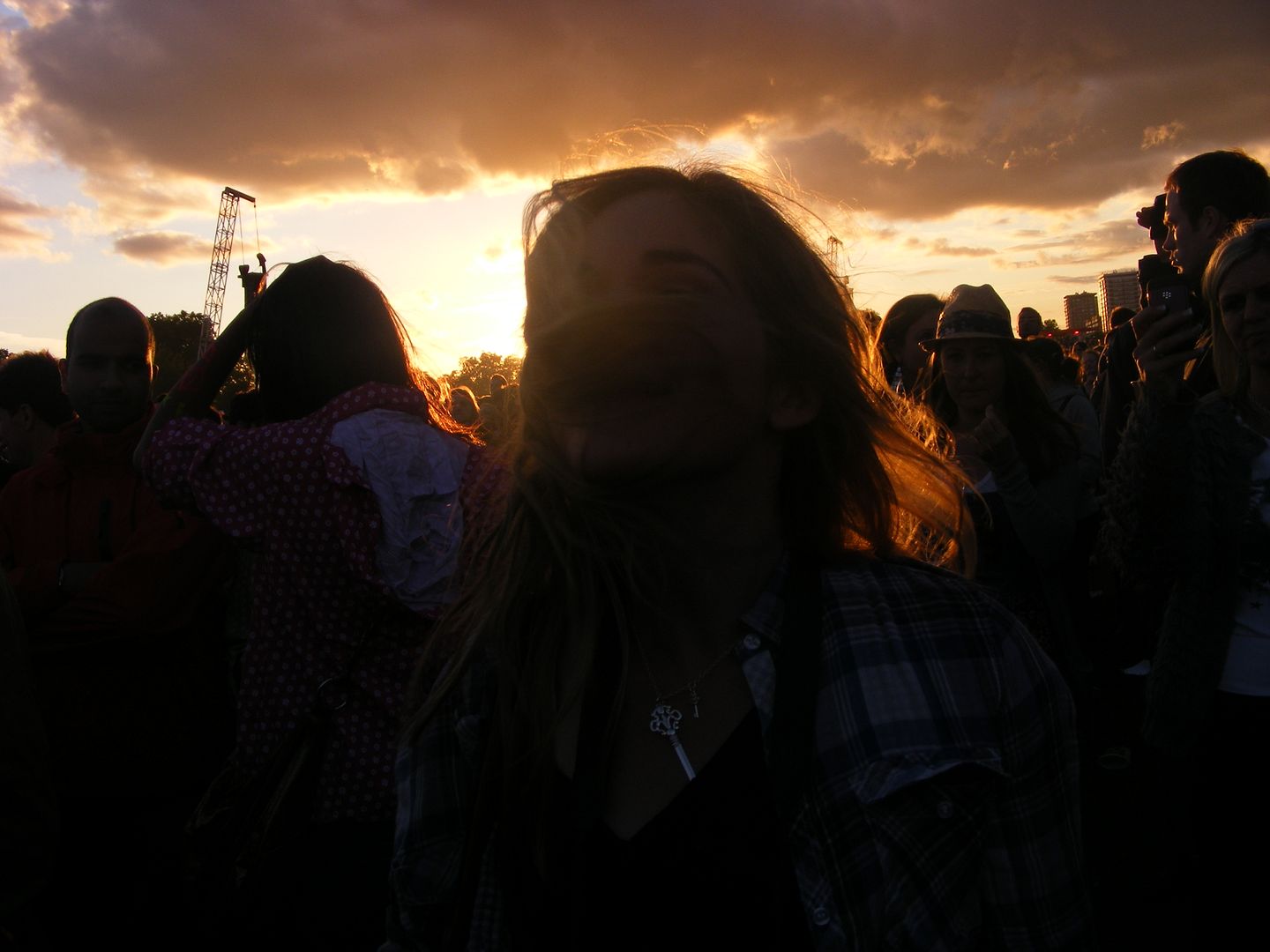 What's been your best live music experience?
Sherin xx