Susie and I have to be very careful when we go out now, as we have a lot of the same clothes. I saw
her in an amazing H! for Henry Holland dress
and I loved it, so I went straight onto the Debenhams website to buy it. Although the one I got isn't exactly the same one, it's still really similar (it was slightly cheaper than the other one).
I wore this while out and about at a few Press Days last week and really love how comfortable it is and how well it fits. I know I didn't need another LBD, but I couldn't resist. I paired them with a colourful pair of Accessorise flats.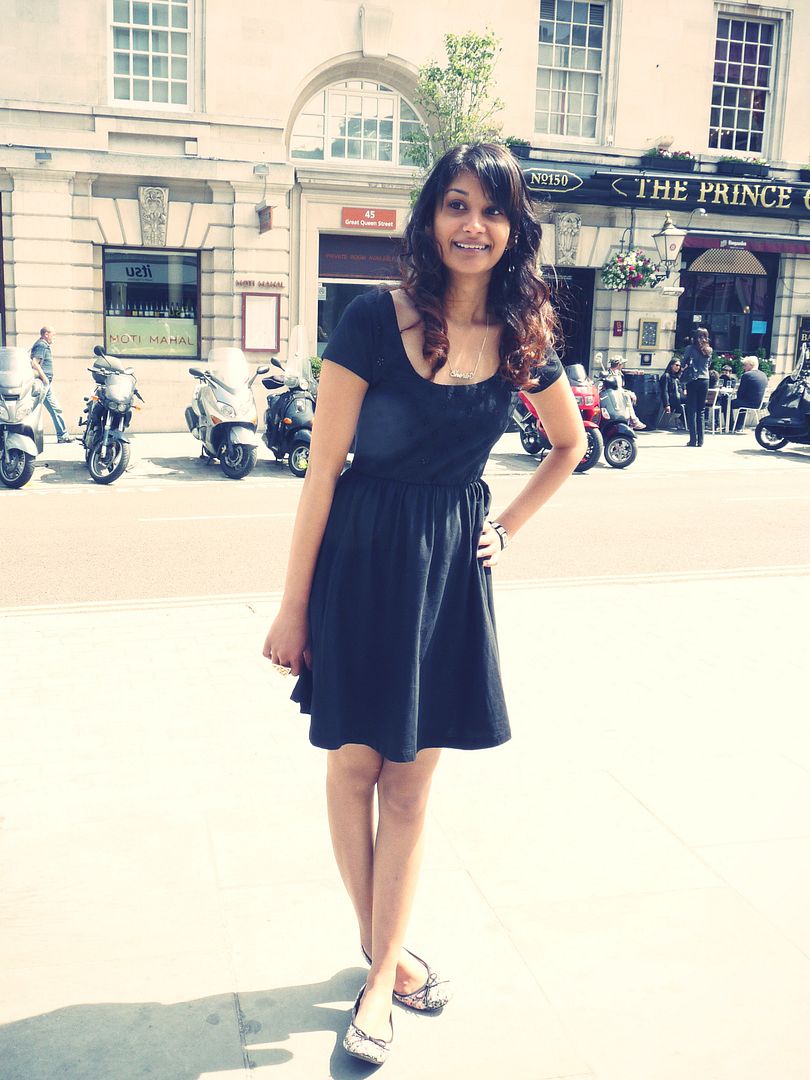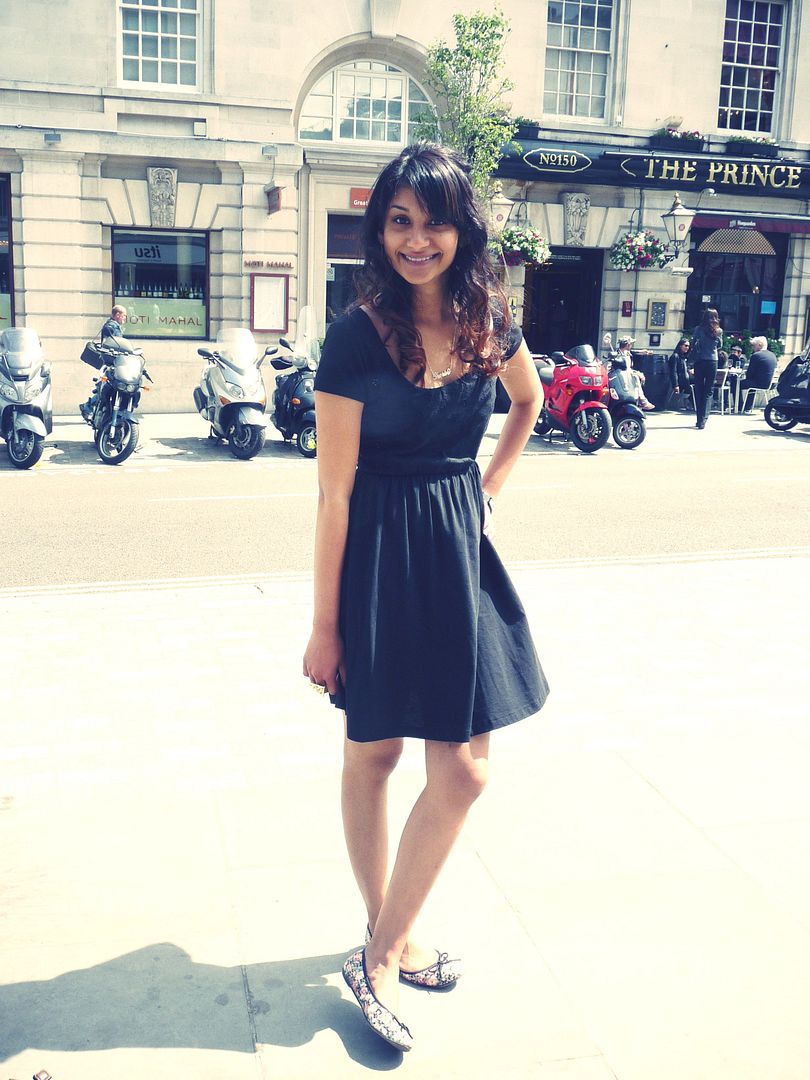 I love these pictures above. They're taken between Covent Garden and Holborn, and the area was so pretty. Looking at the pictures, it actually doesn't look like London, instead a completely different city.
And the picture below was taken on the stairs of Laduree, which has just opened in Covent Garden. They seriously had the most delicious Macaroons ever there.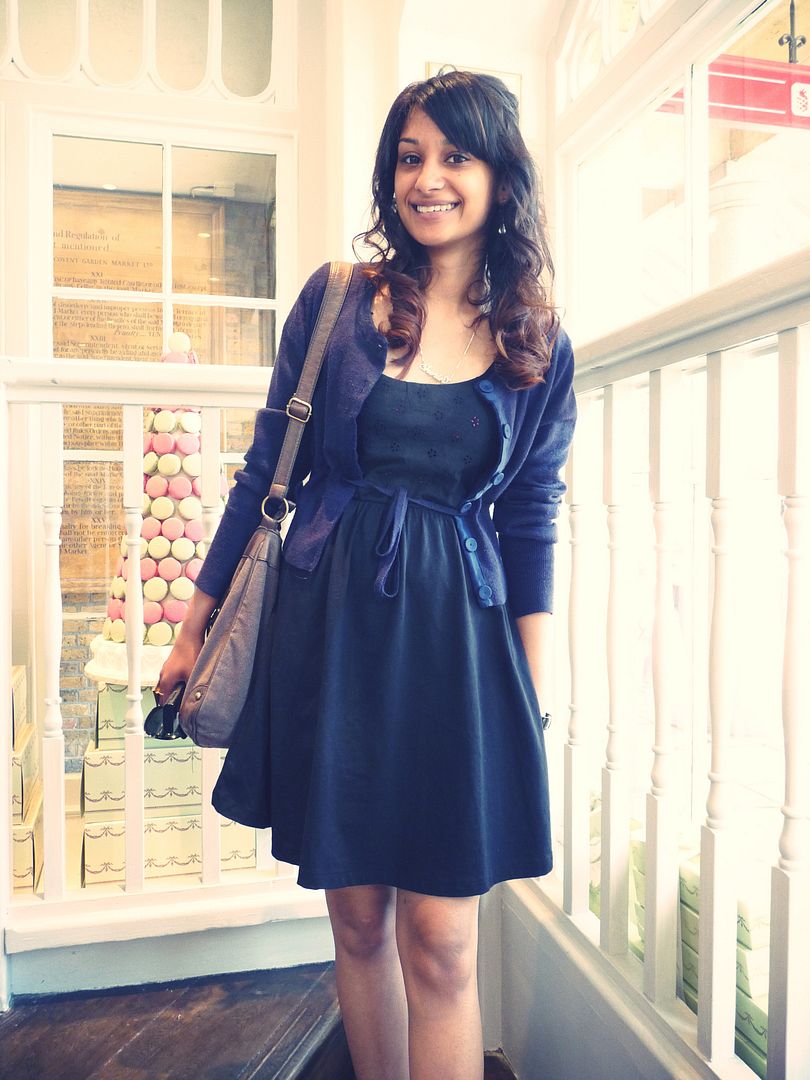 I love this pictures below! Susie, you should really consider becoming an awesome photographer!
Thanks
Susie
for the pictures.