I love winning. Who doesn't? I'm not really competitive, but winning always feels good. And even winning something small can brighten up a whole day.
I've won a few things recently, so I thought I'd share them with you.
Firstly,
Annie
recently had a giveaway for a $35 voucher at
Ivi Scents
. The specialise in really cute soaps, creams and bath stuff. They're products are all vegan and really natural. I remember Annie did a video review about some of the products and she loved them, so I was really excited that I'd won. Although, a lot of my voucher went towards the postage, as it was from the US, but I did manage to get some pretty cool stuff.
I decided on this body butter, which smells amazing. I love how soft it made my skin.
I also got Milk and honey soap. This didn't last long in my room as my mum decided to steal it and use it herself. But again, this smells amazing. I don't get on too well with a lot of soaps, so I just use hand wash, but this was perfect.
I also won a bunch of goodies from
Batiste
. As you know, they specialise in Dry Shampoos, and are meant to be a life saver during Festival Season. I'm doing my first proper festival this summer, so my plan to invest in a few cans. They had a competition on Twitter to win a a product and I won! All we had to do was mention the festivals we're going to.
I've used Batiste before, so I really love them. It's such a great product to have when you're in a rush and don't have time to wash your hair. I go the Brit one, which was released to celebrate Batiste's 30th anniversaty and it works like a dream! Perfect freshen up your hair.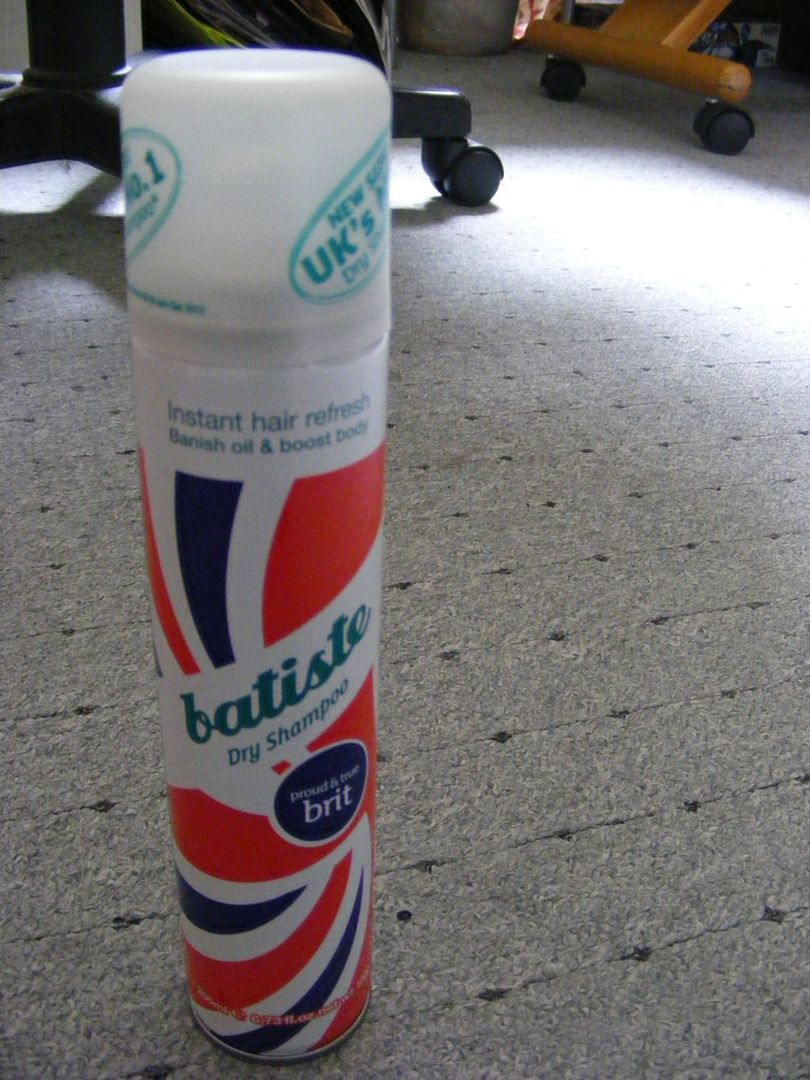 They also threw in a few little extras. First up was this super cute mini brush. And I mean mini! It was about the same size as my middle finger. I'll definitely have this in my bag at all times now.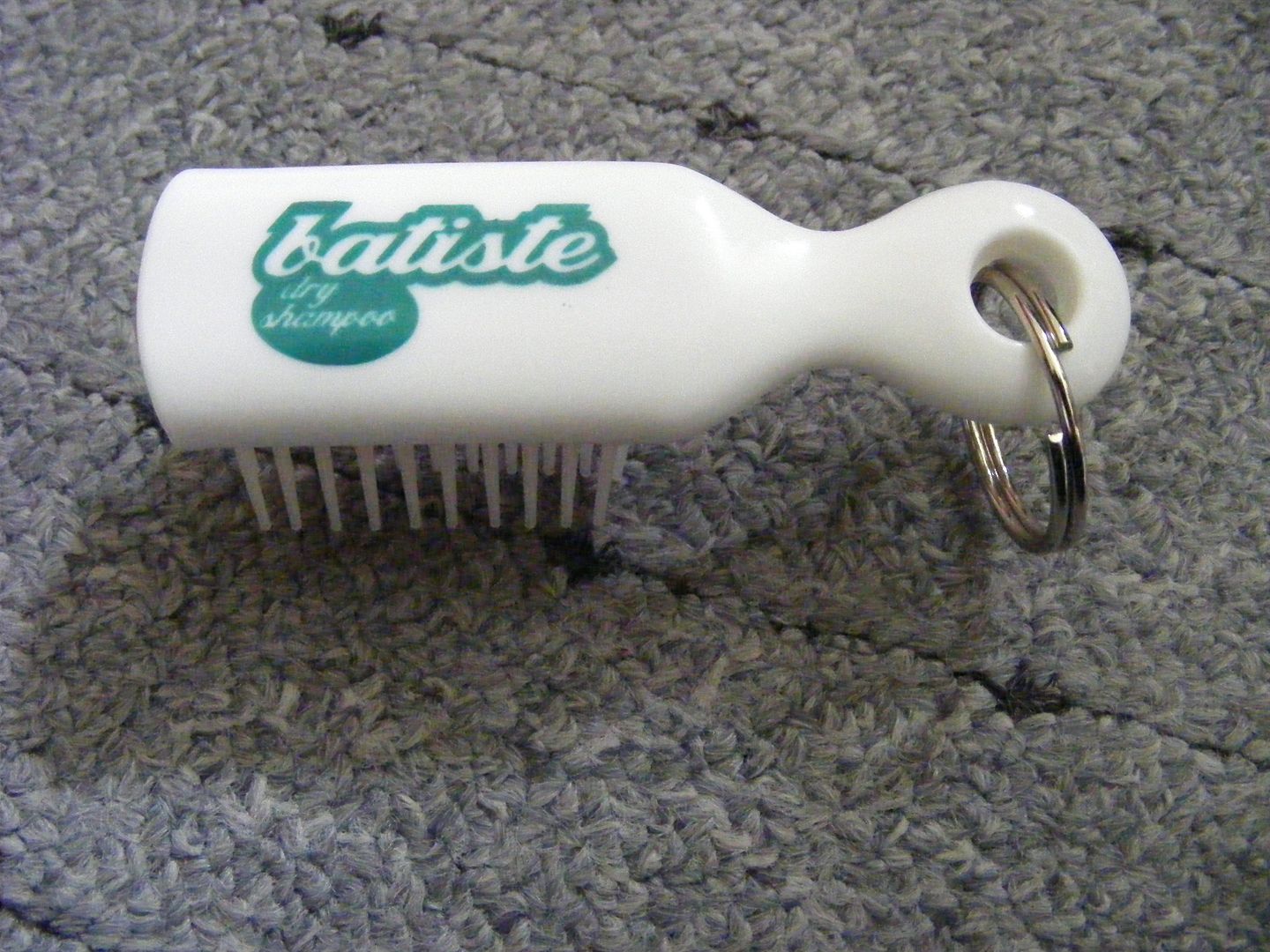 The final product was this rainmac. We know how festivals can get wet and muddy, well this will protect my clothes now. I haven't tried it on yet, but can't wait!! This is definitely going to Reading with me. Is it bad, that despite Reading being over 2 months away, I'm already mentally packing?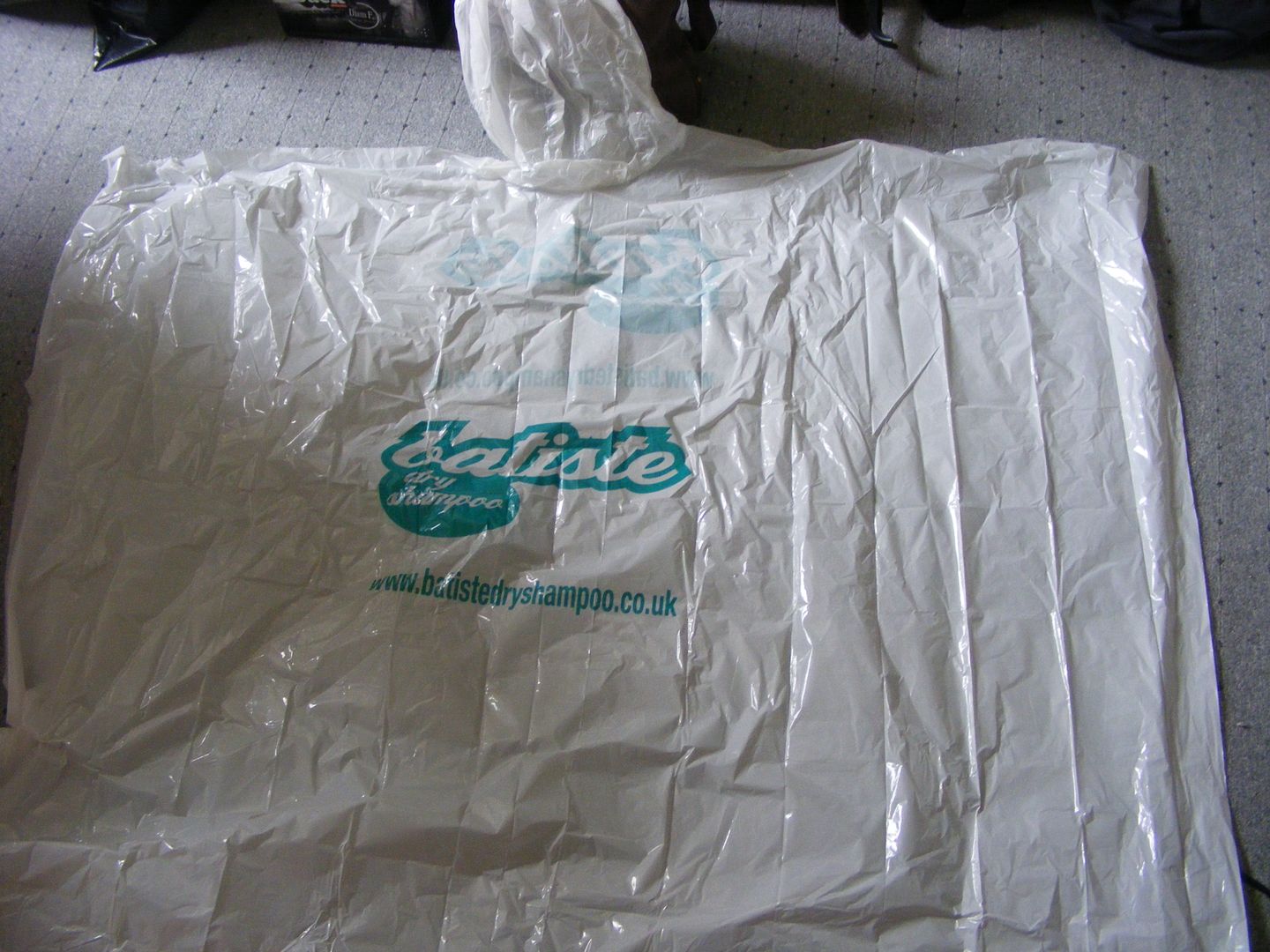 website
, and upload a picture of yourself in your creation, then explain why you should win in 50 words or less.
The prize is pretty fantastic. You'll win 2 passes to a day and night at the
Vintage at Southbank Festival
(July 29 - 31), a chance to be a judge in the Retread-Your-Threads fashion catwalk at the Vintage Festival, and travel expenses of upto £100, alongside some Vintage goodies. The first 20 entrants will also win a limited edition Vintage rosette. The Festival celebrates music, fashion, film, art, design and dance from the 1920's all the way through till the 1980's.
Green Energy UK, who supply 100% of renewable and green electricity across the UK, want to show you that you can have fun being creative with old clothes and that there is no point throwing clothes away.
So if you see yourself as a budding designers, who likes to have fun with their clothes, this is the competition for you!
Competition closes on the 16th July 2011. Good Luck! Even I'm going to try and put my creative skills to the test for this one!
Sherin xx