I recently found out about a cool new label, Client, who are about to launch in the UK, with a heavy Military Chic feel to it.
Set up Kate Holmes, who is also in a band of the same name, the unisex brand is sexy, with heavy inspirations from the cold war as well as some cool clubs, with some edginess thrown in.
The collection is full of uniforms and office wear, from the likes of secretaries or shop assistants, but with a modern touch.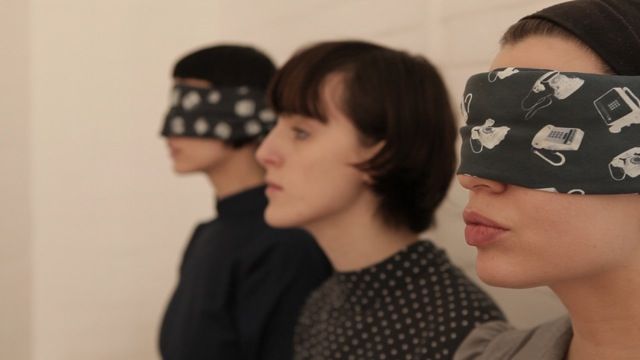 The new collection, yet to be launched, will consist of easy to wear utilitarian dresses, trench coats and accessories, all of which will be affordable. Everything is maufactured in the UK and there's even a sustainable line that's from used army and field wear, all re-cut and re-made by Client. The pieces are all unique and different from what there is on the high street. Designer, Holmes, was sick of seeing the same, poor quality, stuff in all the shop windows, all made abroad. She wants Client's clothes to last a lifetime and to be worn a lot.
I really love these military inspired pieces. They're structured, but also really easy to wear on a day to day basis.
For more information, have a look at their
blog
or check out their
Facebook
.
Would you wear military inspired clothes?
Sherin xx
Photo Credits