It always feels really strange checking out AW Collections just as the sun comes out, but it's always fun to see what we'll be wearing next season.
I went to the Clothing At Tesco Press Day and we are defintiely in store for some gems. We were treated to a Fashion show, to showcase the collection, then managed to have a good nosey round the collection. I even picked out some favourites...when I wasn't eating Macaroons or strawberry tartlet things.
I loved the layering here, especially with the fun coats. Winter accessories are always fun as well, and I loved the knited hats and scarves.
In love with the knitted jumper in the first look, and the incrediblely well put together outfit in the second picture.

Definitely my favourite look. It's so perfect and carefree for the winter. I will definitely be wearing similar sort of outfits come Autumn.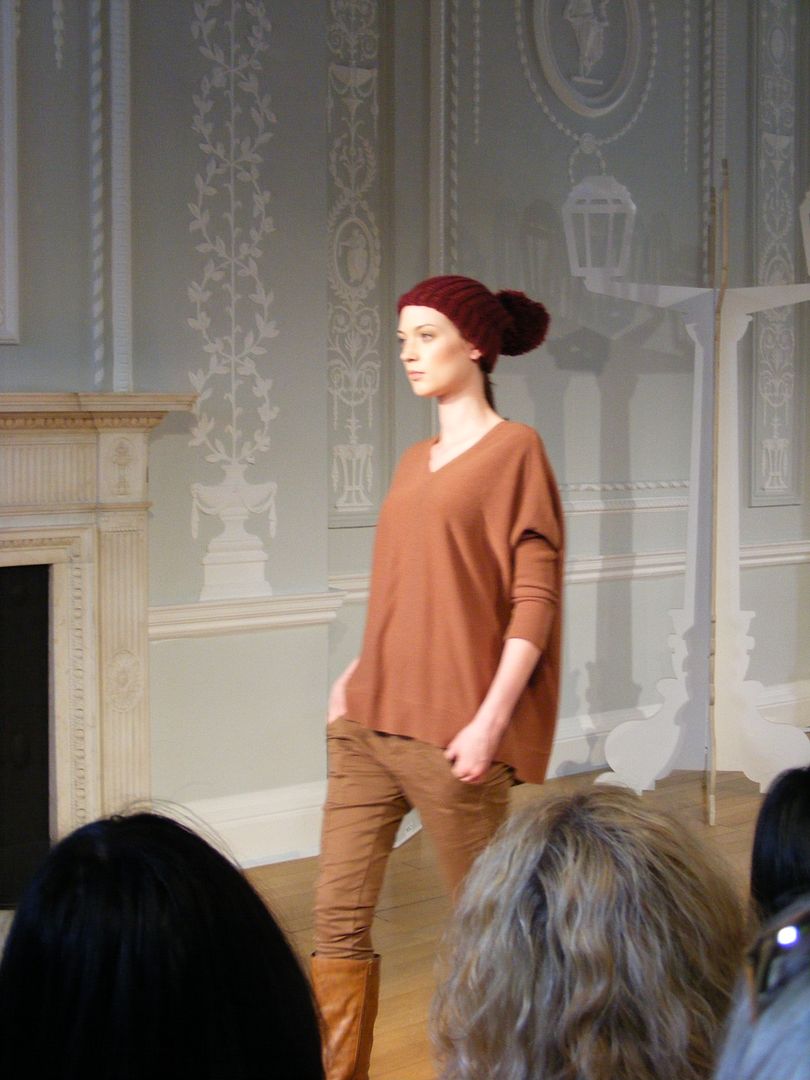 As well as all the really pretty coats and jumpers, there were a few cute dresses thrown in. I love the peter pan collar and colour on the first one. And I think the second dress would be perfect for a night out. Adore the print on it as well.
Definitely my fabourite piece from the WHOLE collection. I will definitely be buying this, when it's out.
Personally, I'm impressed by Tesco again. Most of the pieces are pretty affordable and everything is wearable. There was a lot of colour, which is rare for AW, so it's nice that we'll be wearing colours this winter :)
What do you think of the collection?
Sherin xx
P.S. You can check out more pictures on my
Facebook Page
.