While at the
Next Press Day
last week, we were given a goody bag with floral sunglasses and a scarf, and were all asked to style them up in our unique little ways.
I thought I'd take my look down the 50's route with this 50's style Polka Dot dress from Tesco, and a pair of nautical wedges from New Look. I tied the scarf around my head and added the sunglasses to finish the look.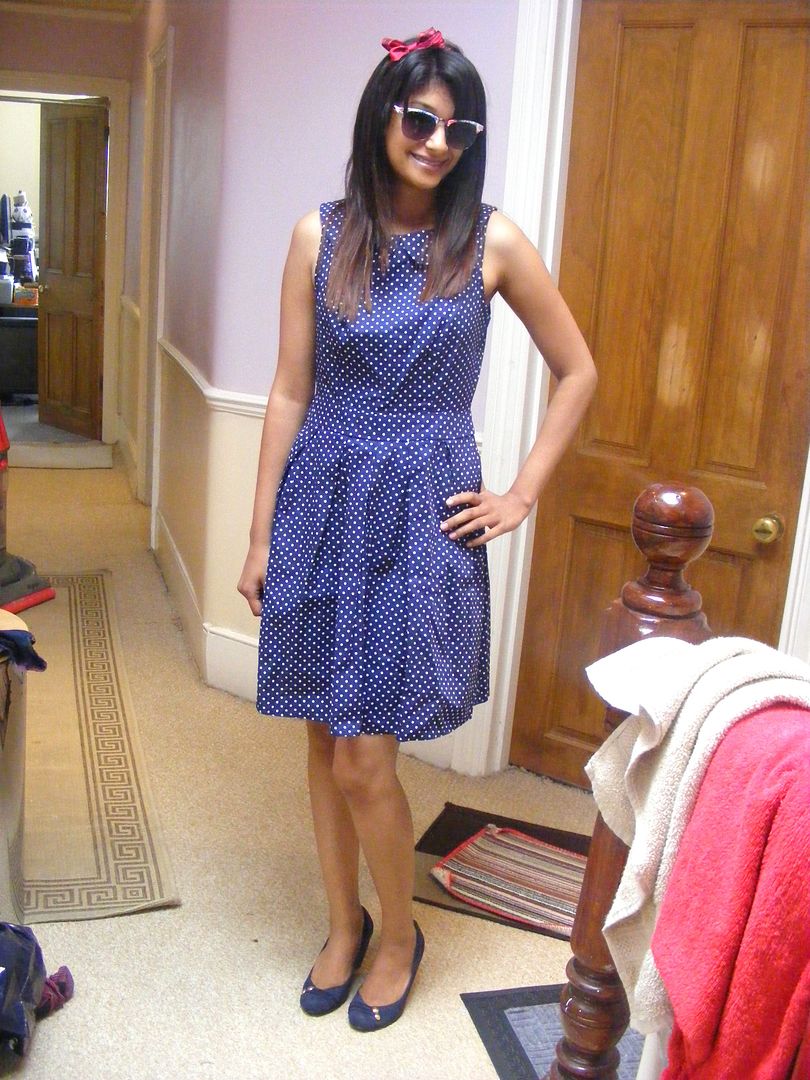 Thanks mum for getting the dirty towels in the picture!
Does the dress vaguely resemble a school uniform? I think it was similar to my primary school one. I would compare with a picture, but I think I burnt them all, lol. Either way, I do love the dress and I'll most likely get a lot of wear out of it this summer (when summer eventually comes.)
Also, I got my hair cut! I got a few inches off and it's shorter than I've had it for a while. There's still a bit of the colour at the bottom, but this is probably my perfect length. Although, it'll get shorter when I wash it and the curls come in.
Sherin xx