I love shoes. You know that. I know that. There's no point denying it. I was at Schuh's AW Press Day and I fell in love with so many of the shoes there. If you're as obsessed with shoes (
Tanvi
, I'm looking at you), you're going to want to buy everything, so apologies for that.
The layout of the Press Day was great. They had fake snow, and even a small ski lodge. It definitely made me excited for AW and snow.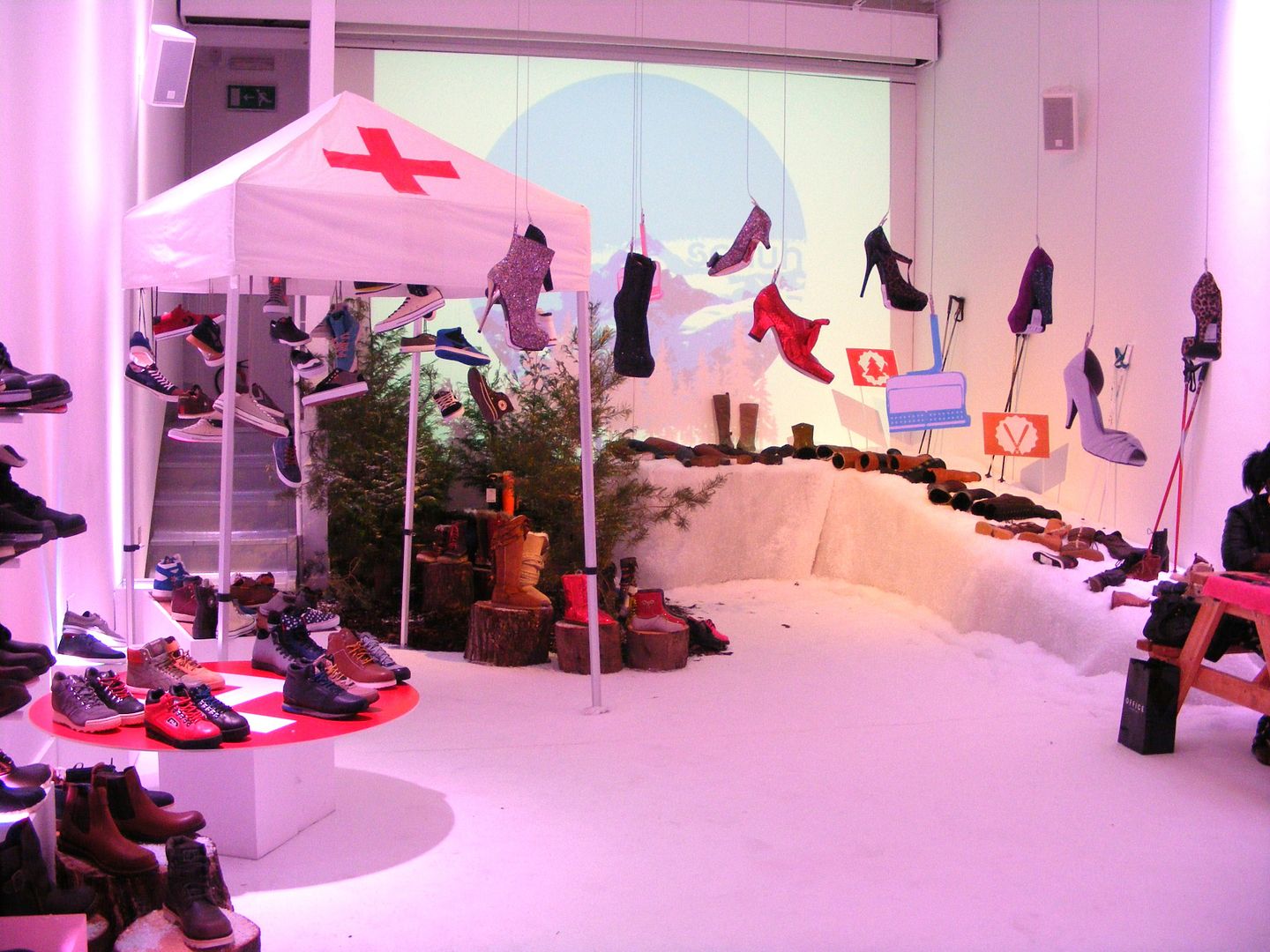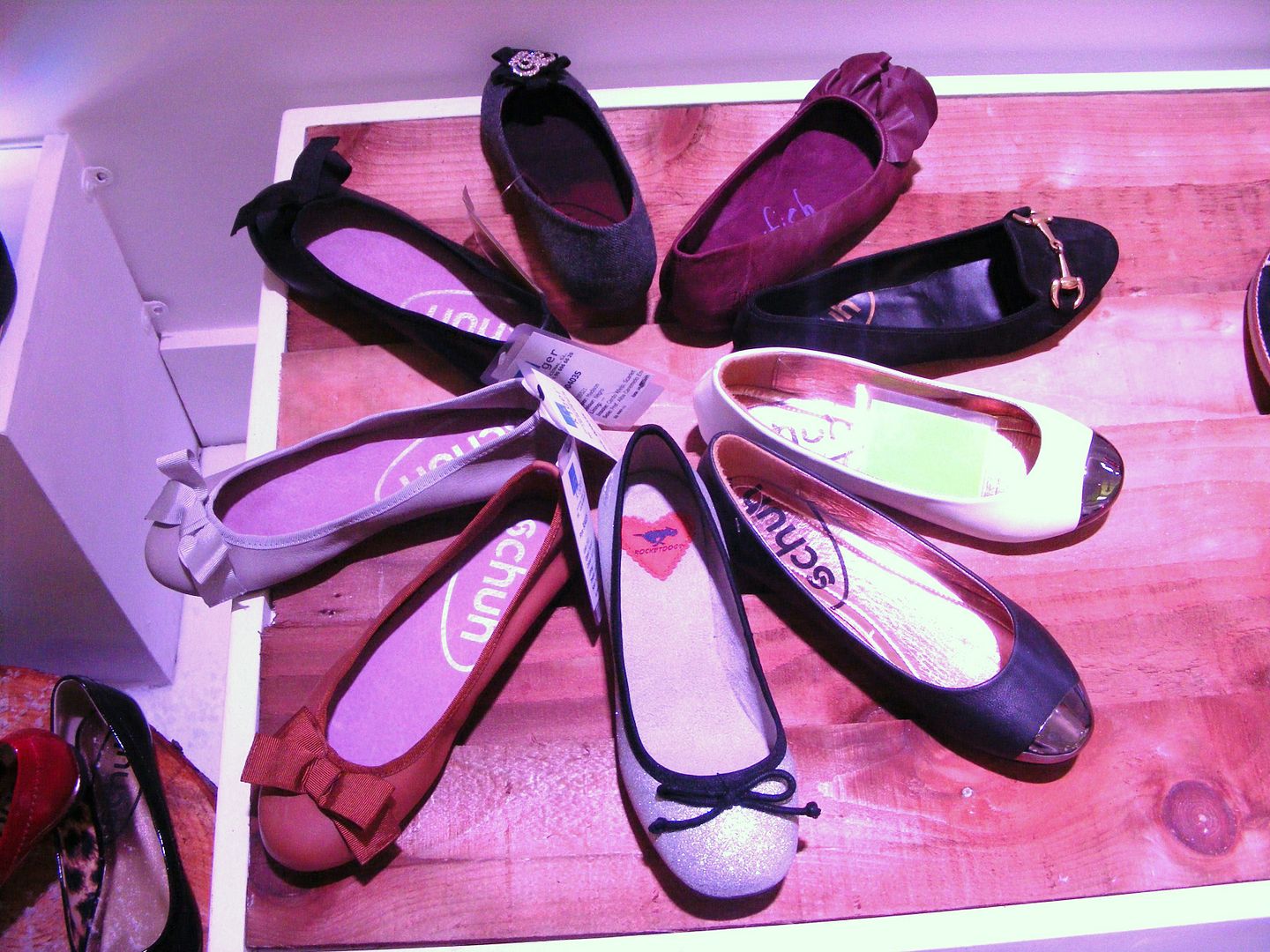 Boots are probably my favourite type of shoes, so I was excited to see some really pretty ones, especially the Hunters boots.

And I loved the selection of sneakers. I will definitely be updating my Converse collection.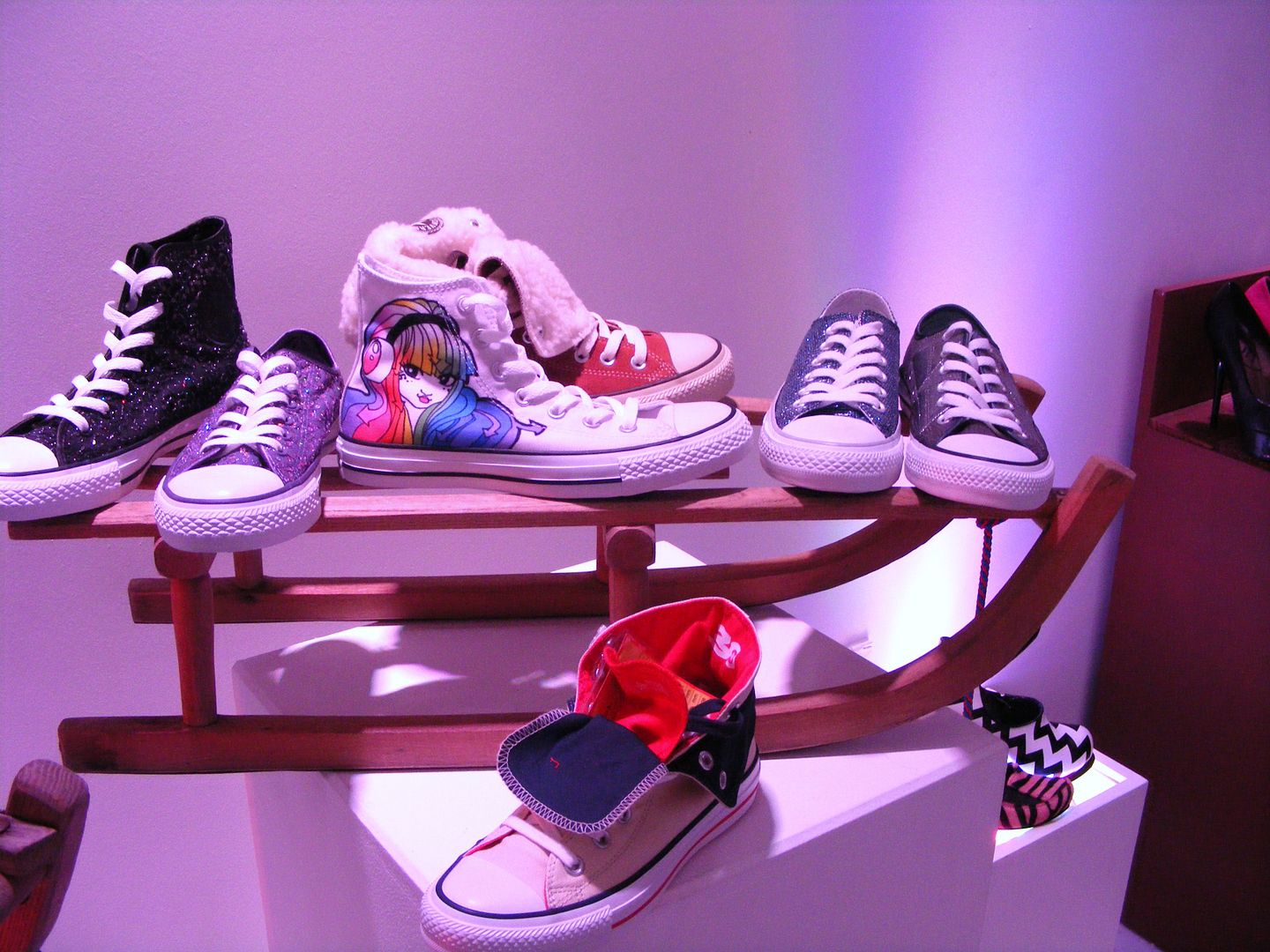 And then there were the heels. They were oh so pretty. I was in shoe heaven when I saw them. They were hanging from the ceilings and were absolutely amazing. Look at all the sparkles. These colourful sparkly heels were definitely my favourite from the WHOLE collection. I loved them.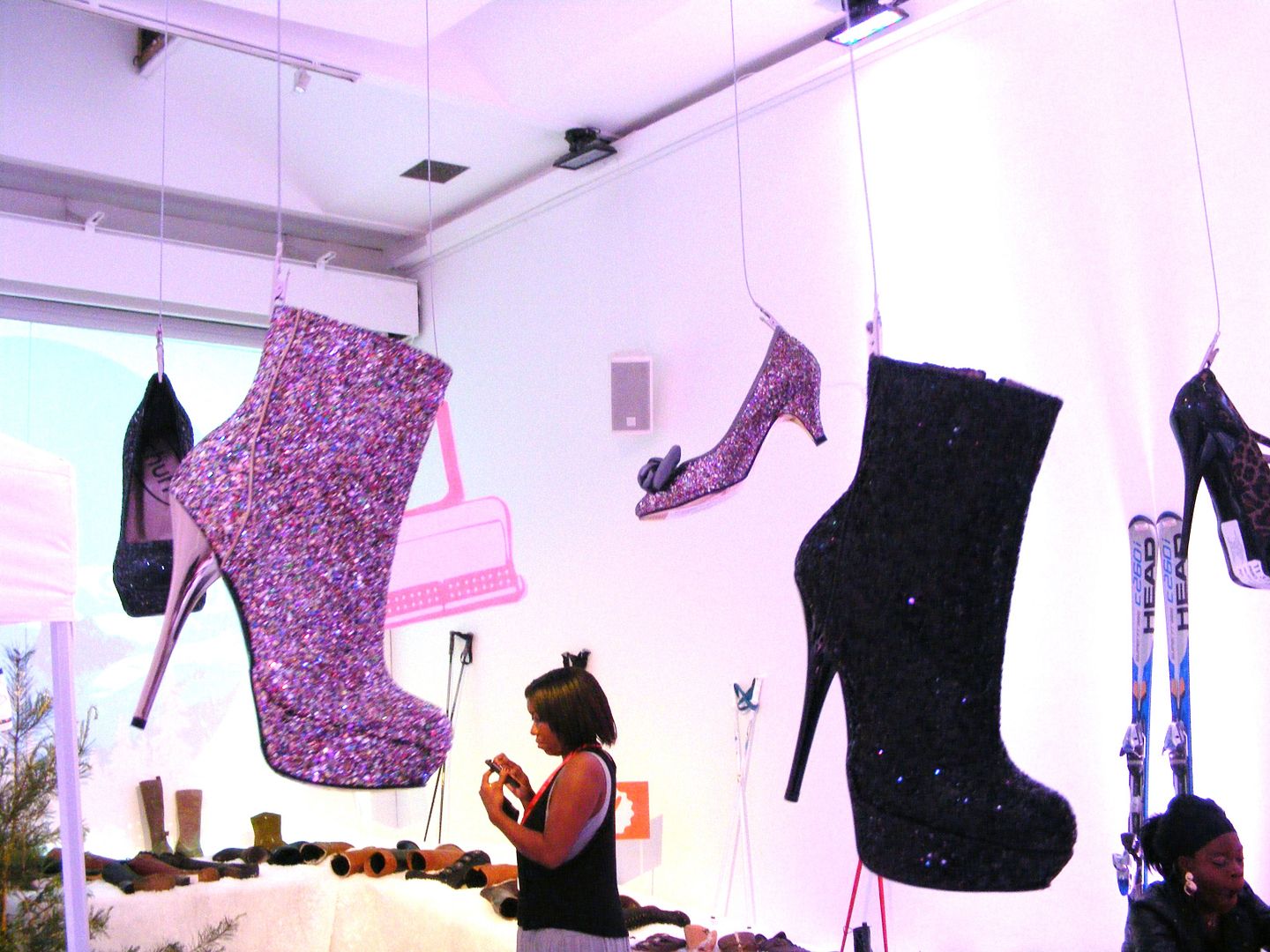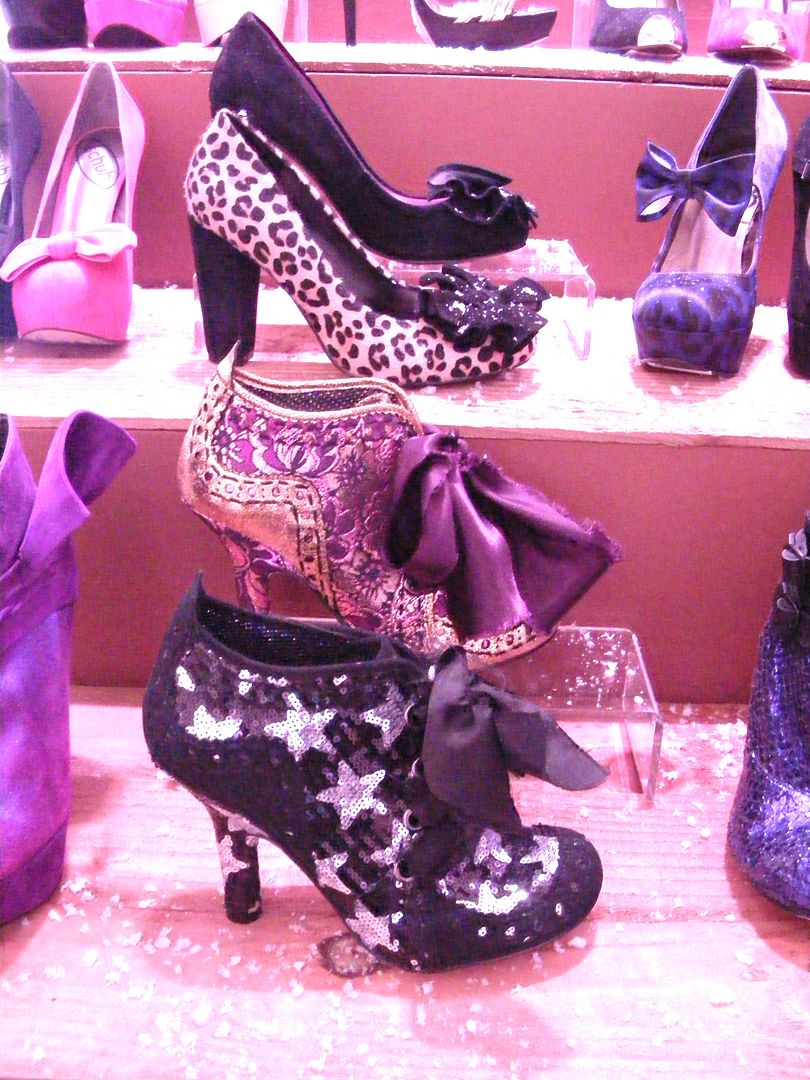 What do you think? Are you as big a shoe fan as I am? There are more pictures
Facebook
Sherin xx