This is what I wore while out and about to various Press Days last week. I'm so glad that it's properly sunny now, making it so much easier to dress. We had a few days where it went from scorching hot to freezing within minutes, making life really hard!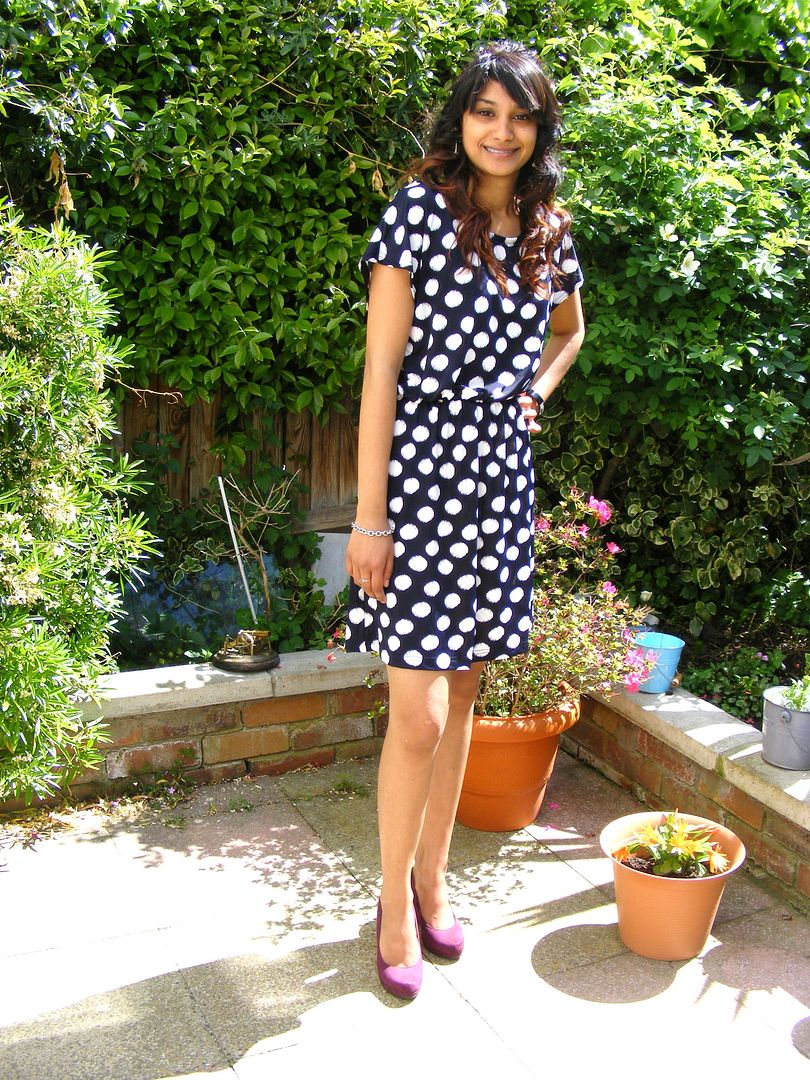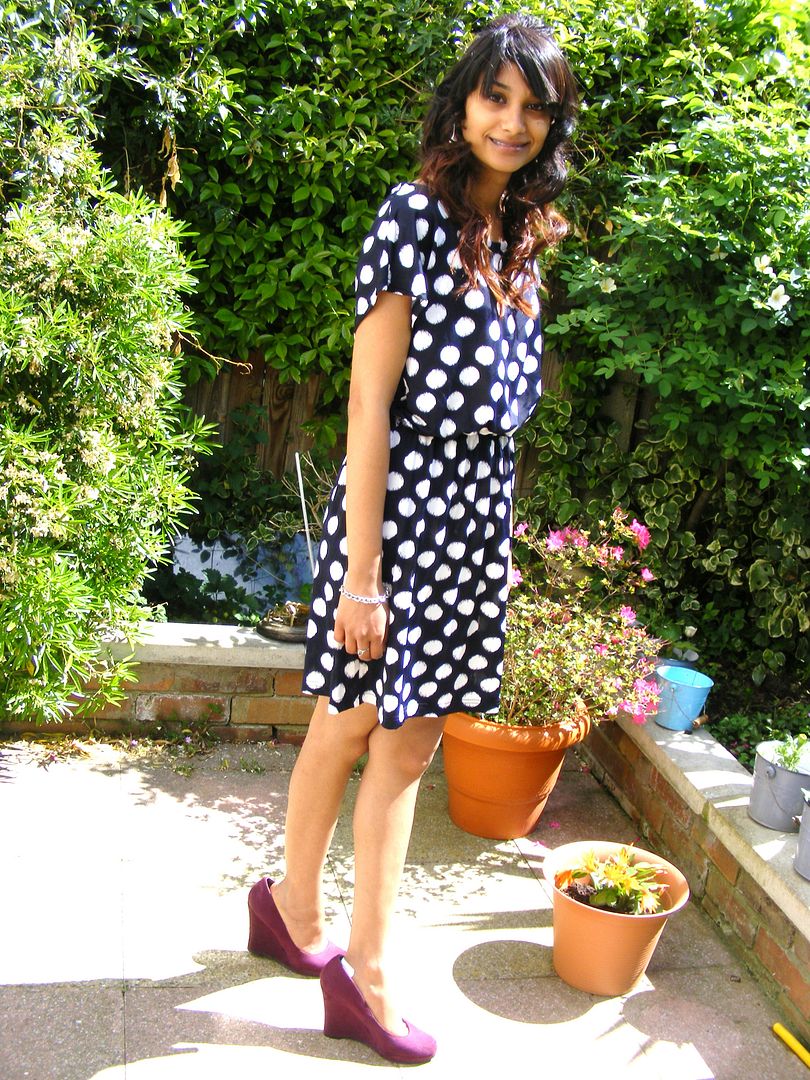 My dress, which I'm loving, is Boohoo and the shoes are New Look. Wedges are by far my new love, and these were a bargain for £5. But wearing those shoes on that day was probably the world's biggest mistake. It really was a long day, and I spent hours walking around, so there were huge blisters on my feet, and I was limping towards the end :(. It probably wasn't clever to run in them either. Susie stopped some cool looking guys for street style, while I went ahead to post a letter. I heard that they were in a band and immediately ran back to them!

Oh well, a few more wears and these babies should be properly worn in.
Sherin xx