I wore this out while out and about in London. So we started off in Nandos, did some shopping, grabbed a cupcake and caught a press day.
I actually didn't realise how bright these pictures came out until just now. Never had THAT problem before.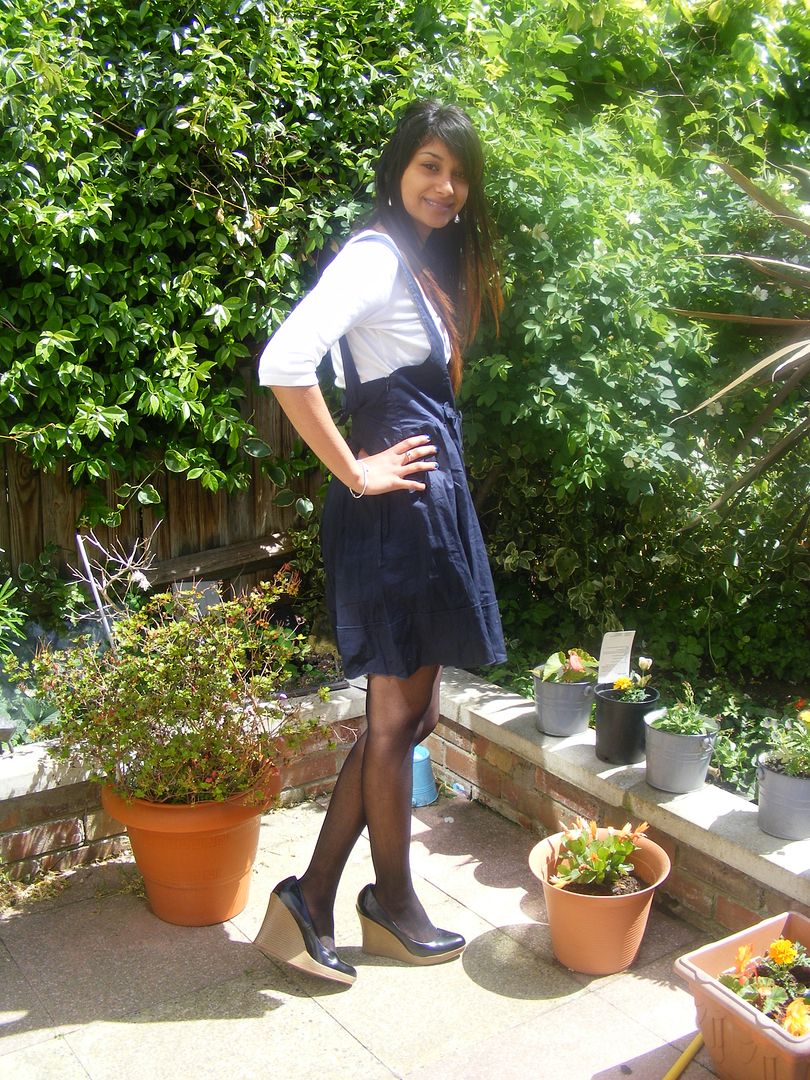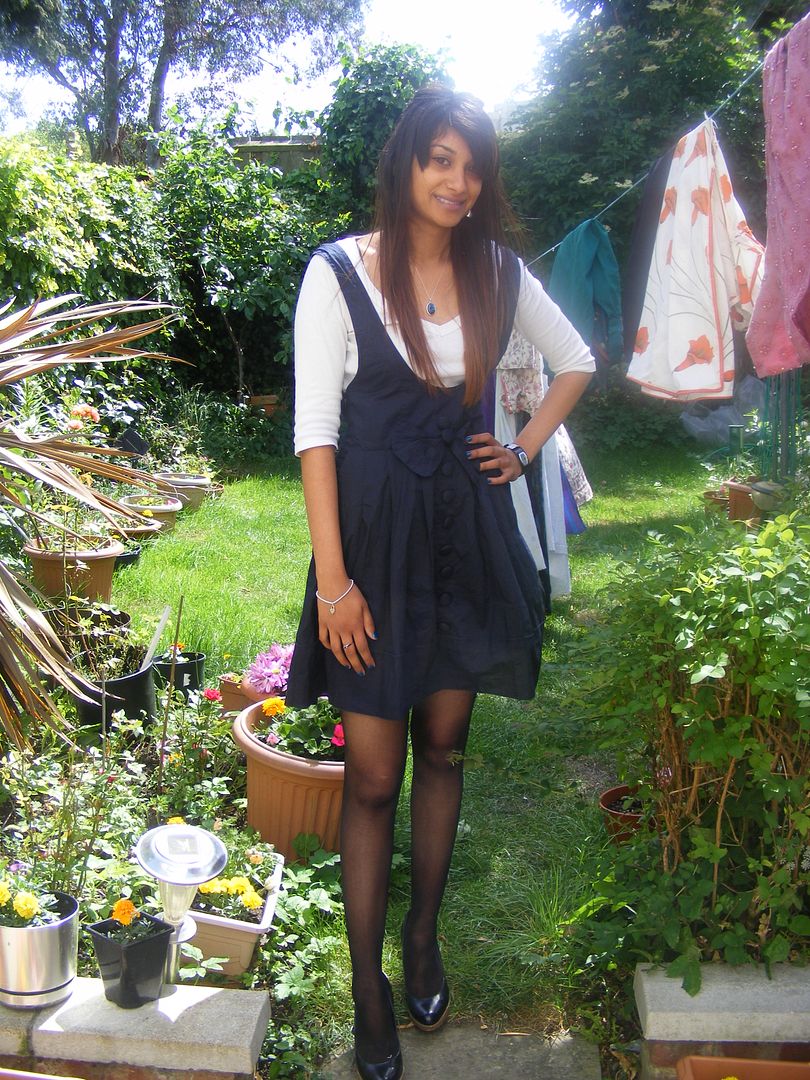 I bought my dress from Camden, the top underneath is Dorothy Perkins and the wedges were from a charity store. I bought them months ago, for only £4, and never wore them. I didn't recognise the brand, but they looked cute. They were slightly very painful by the end of the day though. The dress kept riding up though, so I spent a lot of time pulling it back down.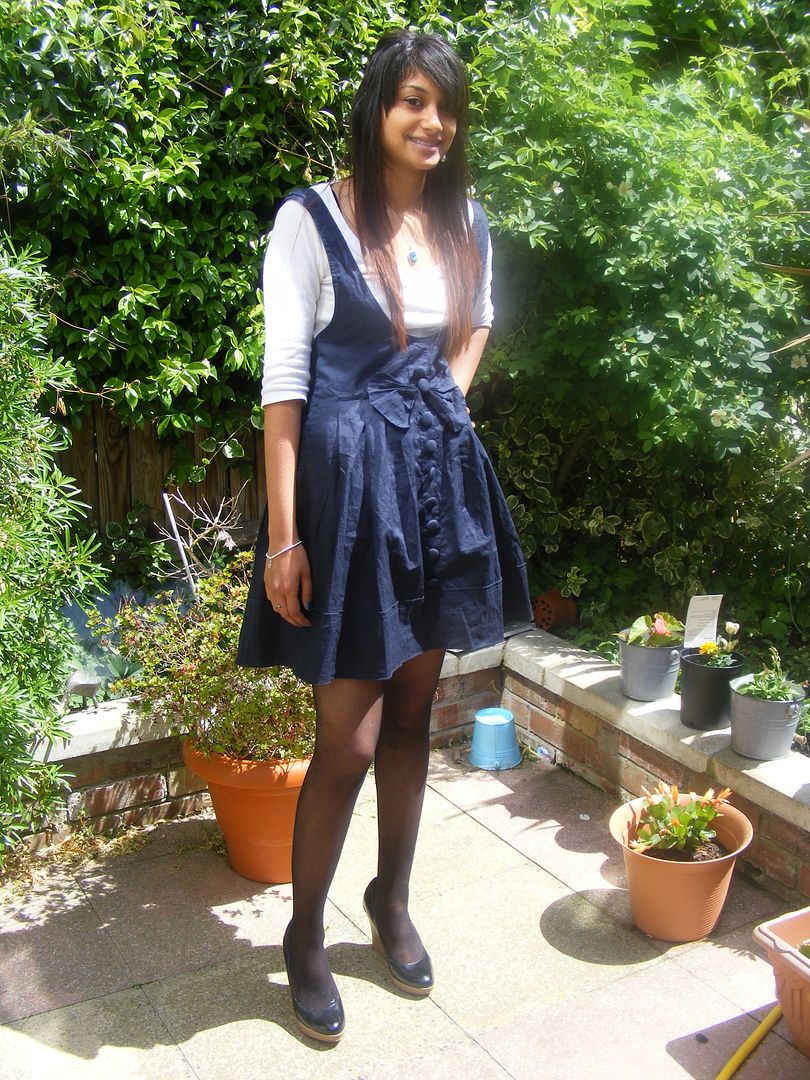 For cupcakes, we went to
Cox Cookies and Cakes
, in Soho. They did have some very *ahem* 'questionable' cakes, but we settled on getting more PG ones, rather than some X-rated ones, hehe. This chocolate cupcakes was amazing though! And the fizzy cola sweets are my favourite!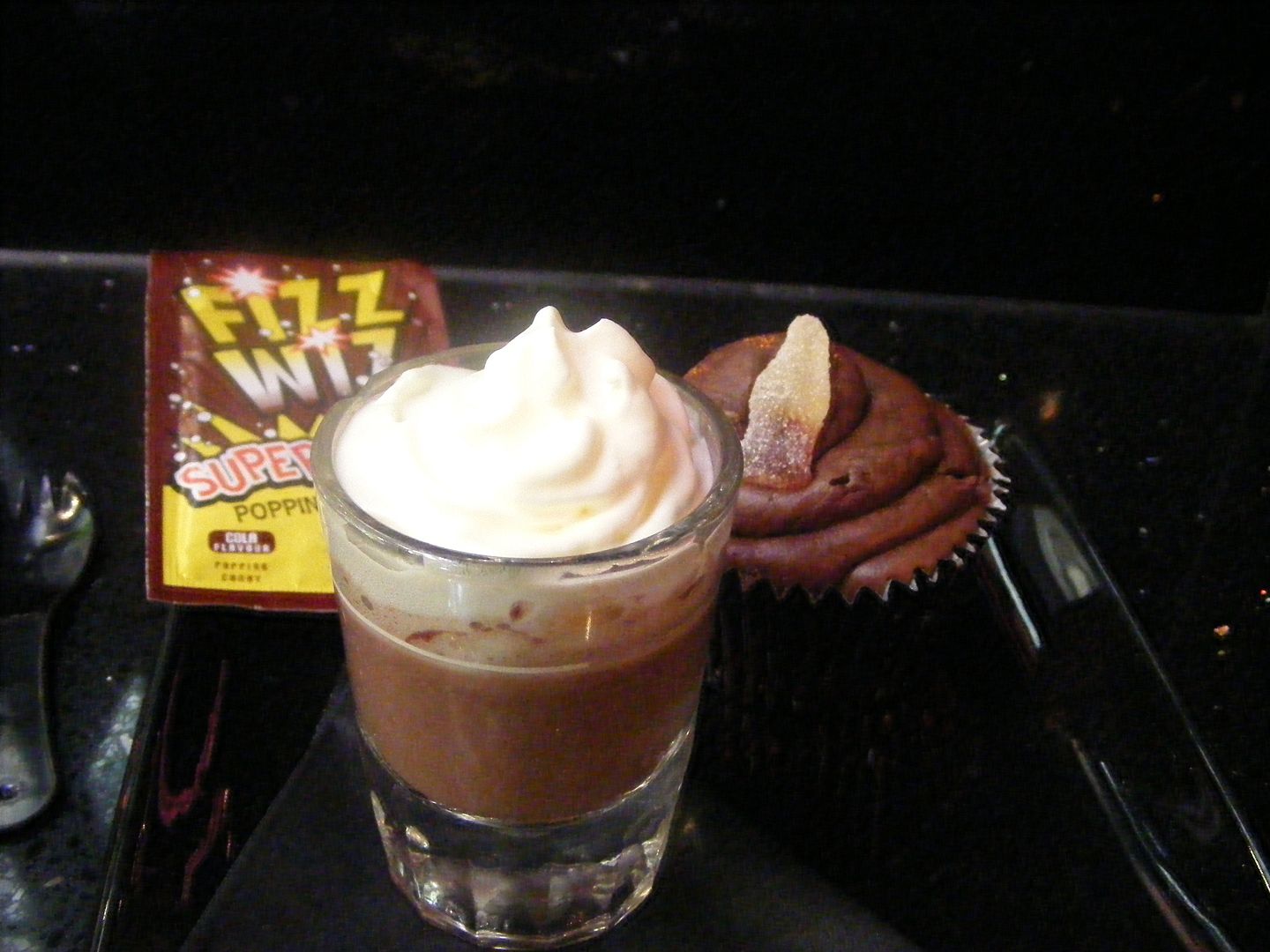 And each cupcake came with some kind of chocolate shot, with whipped cream: yummiest thing ever. I'm definitely going to go back for more cupcakes!
Sherin xx
P.S.I have to share with you guys my newest favourite product:
Lush's Tea Tree Water Toner
. Firstly: it was
NOT
sent to me to review, it's just purely awesome. I bought it a while back, but have only recently started using it regularly and it is Ah-Mah-Zing. I like to avoid using stuff on my face, but this is a dream product. It's light, smells great and actually really makes a difference. I'm one of those people who, after cleansing/toning my face, likes to look at the dirt on the cotton pad (don't judge) and this really fulfils that guilty pleasure of mine. To see all the grim come off your face after a long day is surprisingly really satisfying.