Firstly, don't forget to enter my
Sari Giveaway
: It's worldwide!
Sunday lunch is usually my fabourite part of the whole week. I love all the brown rice, potatoes and chicken we always have and it always tastes so nice. Last Sunday we had sunday lunch at my grans.
Although it was still pretty warm, I didn't exactly want to head over in a super short dress, so I decided for trousers instead.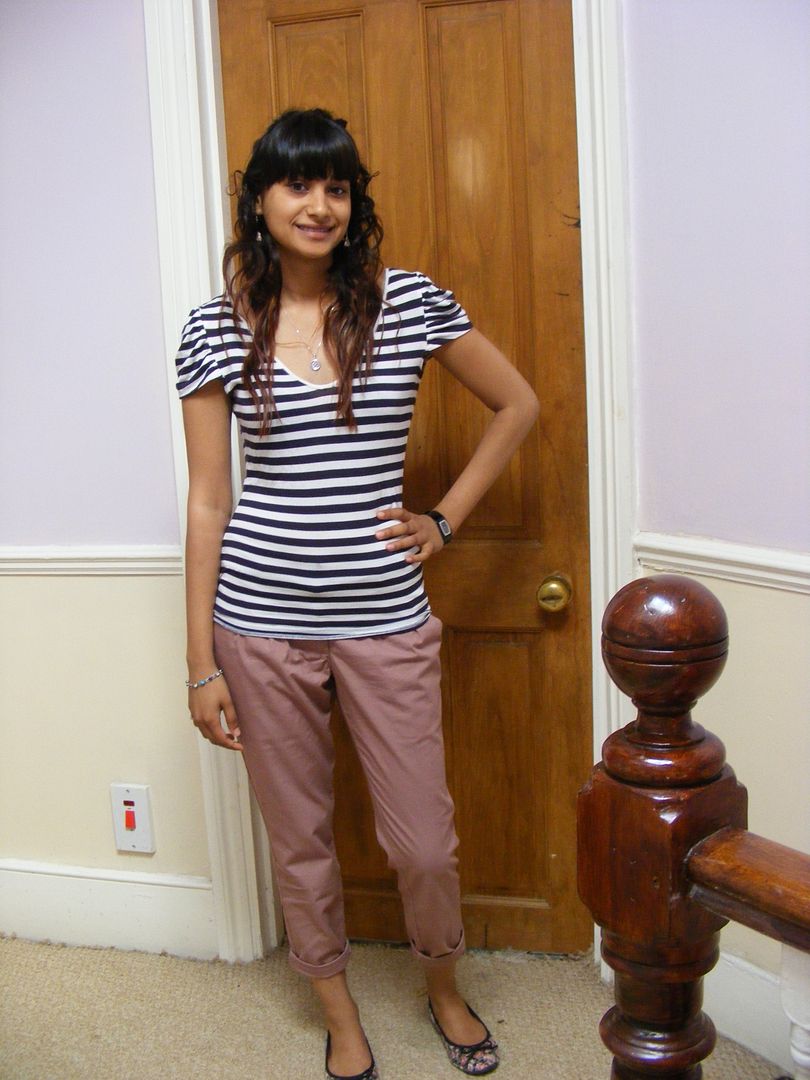 I really love the look of peg leg trousers, and have a few pairs, and was looking for the perfect ocassion to wear them. I love the colour of these pink ones. I bought them from Next (thanks to a gift card) and paired them with a HandM t-shirt and Accessorise flats.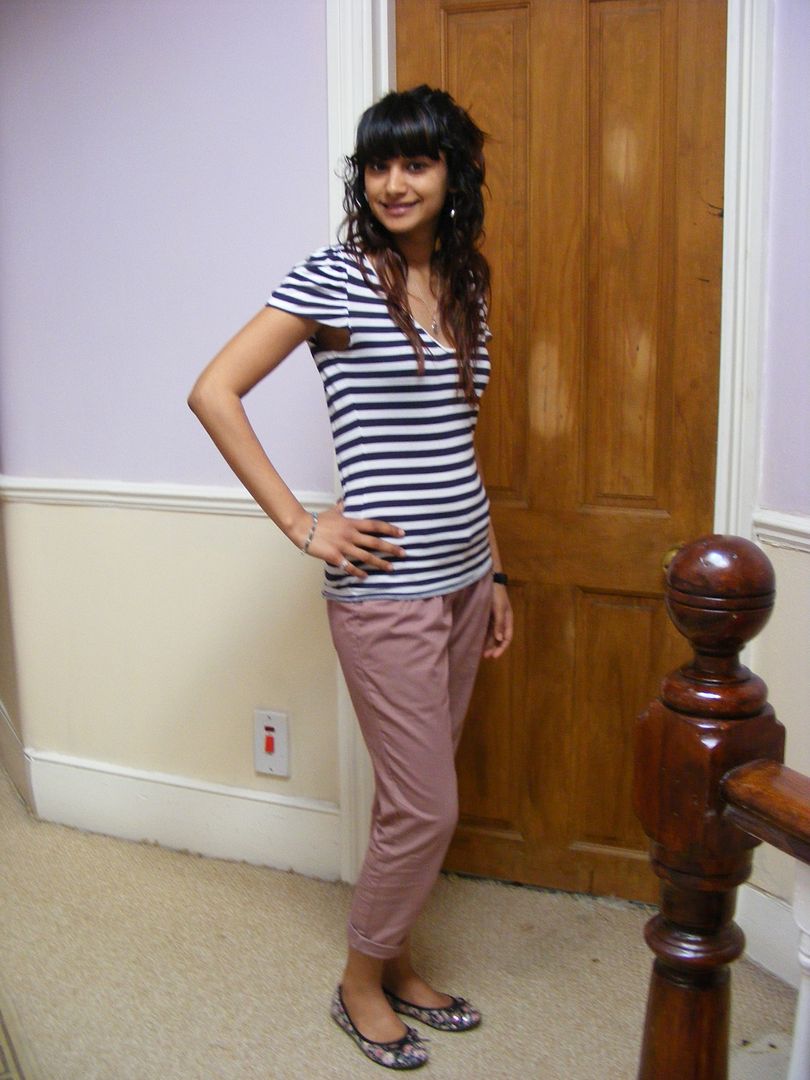 I don't think you can properly see the flats, but they're gorgeous. They have a floral print on them and have sequins all over. I saw them in a thrift store for £5 and they were in almost new condition. By the looks of them, they couldn't have been worn more than once or twice. I then went in store to Accessorise and saw the exact same pair for a lot more.
Sherin xx