I've always been a bit wary of wearing really bright colours, so I tend to stick to the neutrals: blues, blacks, greys etc.
Susie
gave me these jeans (HandM) and I couldn't believe how well they fit and how the colour actually looked pretty good. I think these are my new 'gigging' jeans: I am seriously in love with them.
I wore these after what I wore in yesterday's post. Evenings are still a bit cold, so I quickly changed out of the dress and into this, for dinner (at Nando's).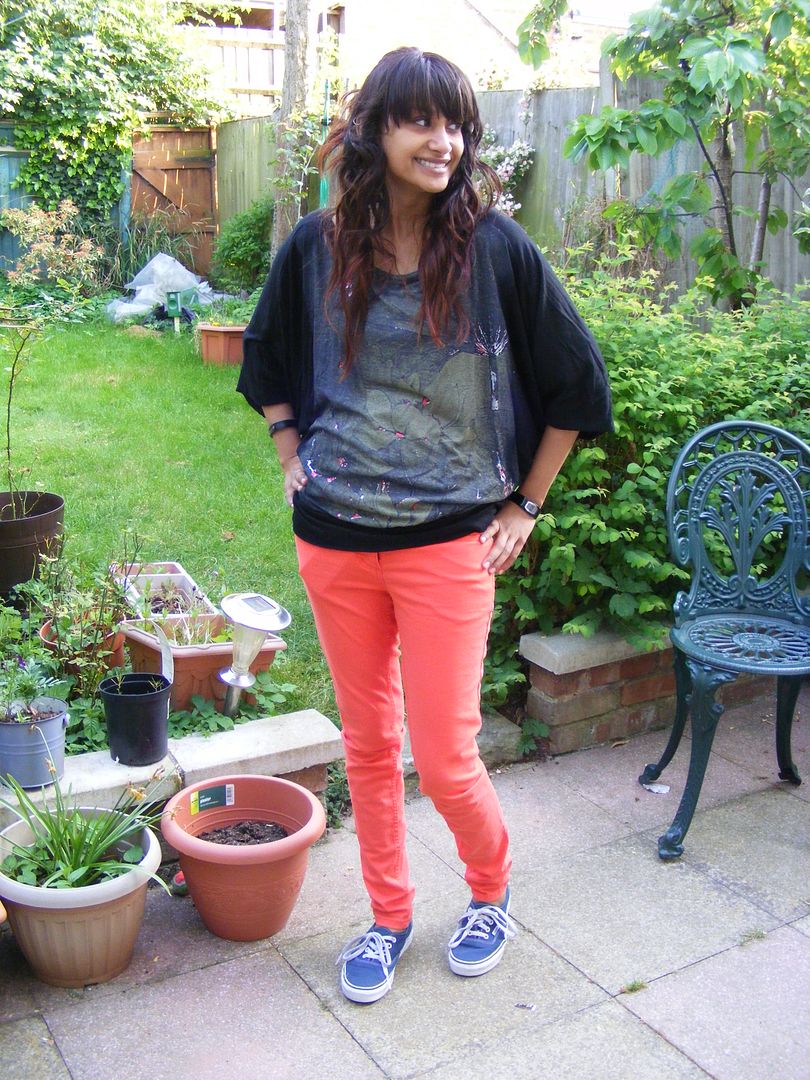 I paired the trousers with Vans and a slouchy top (which I bought from Pakistan) and I was good to go.
Nandos was a bit dissappointing :(. We waiting half an hour for our order to come, and then they got the order wrong...twice. All I wanted was a mediumly spiced chicken leg. Is that so much to ask for?
How are you feeling about wearing bright colours? I quite like it and can't wait to rock some colour blocking with the trousers.
Sherin xx
P.S. My
giveaway
ends soon!