Happy May everyone. I can't believe the year has gone by so fast so far.
I wore this last week, during the Easter Bank holiday. I met up with
Susie
for a picnic, then we went to the funfair that my local park was having.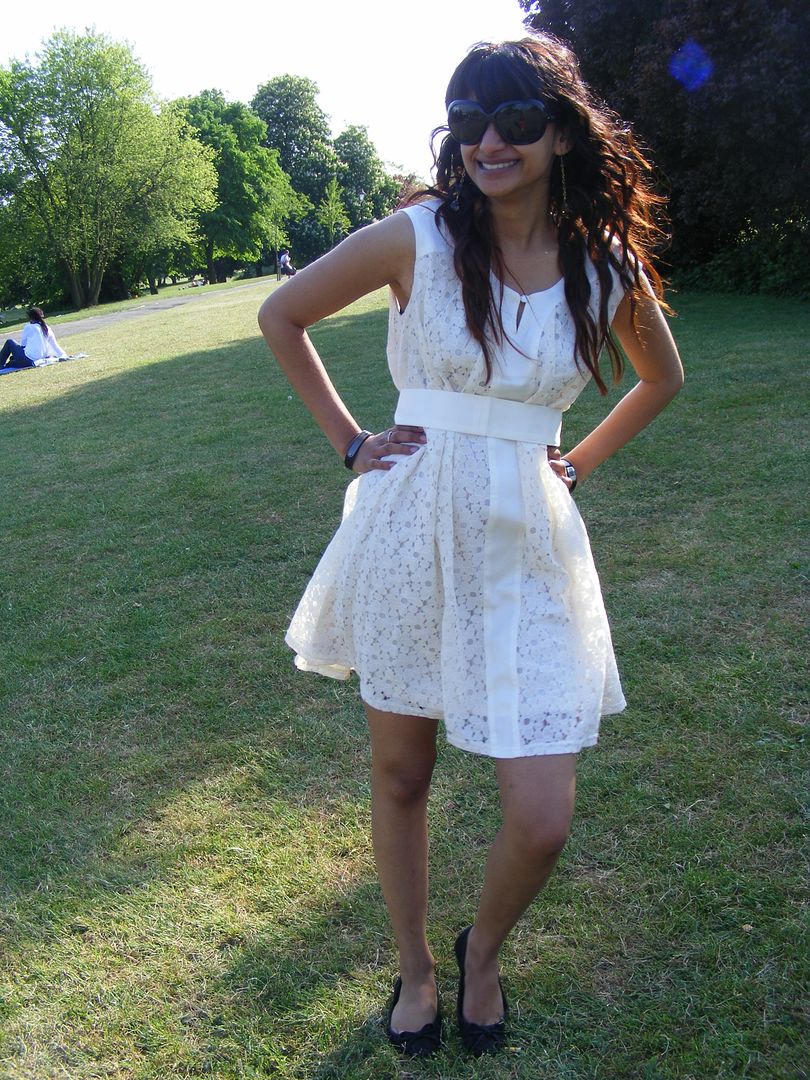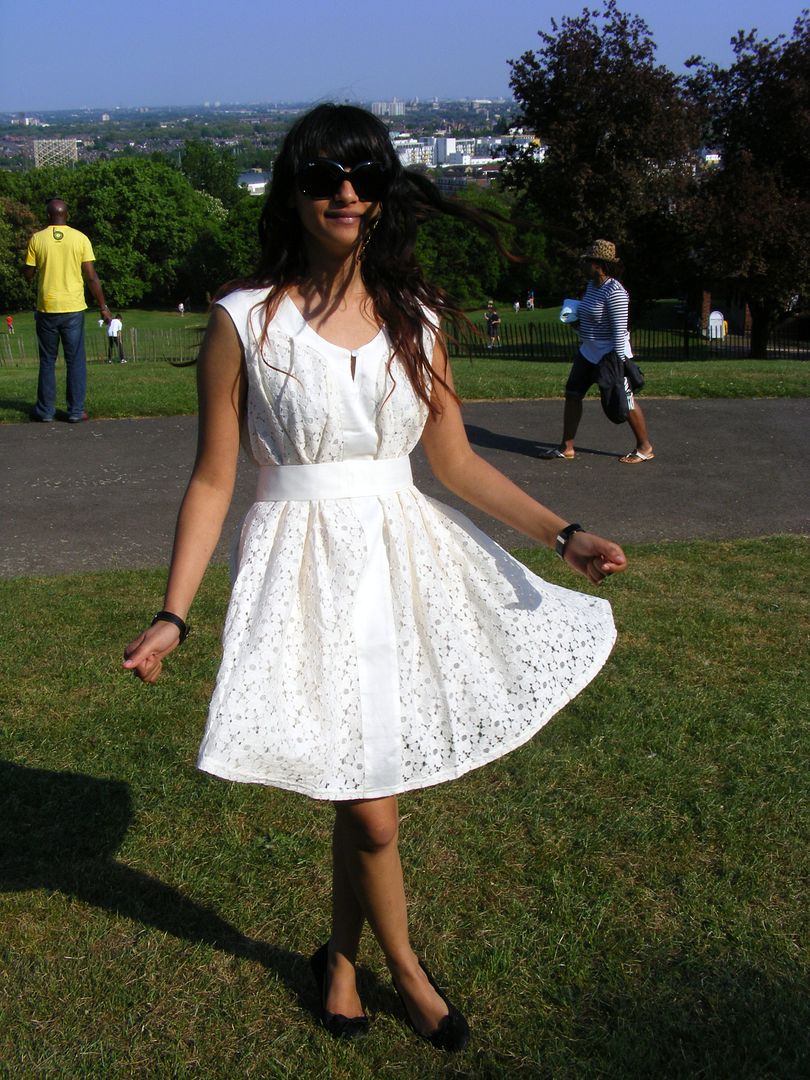 I think Little White Dress's are the perfect summer alternative to LBD's. They're light and this one is so pretty. I got it from Mina, during a press day, and my shoes are Tesco. I've abandoned heels. sneakers and boots, in favour of lighter shoes.
It did get a bit windy do I borrowed Susie's super cool faux leather jacket (Zara) to add a bit of edge to the girly look.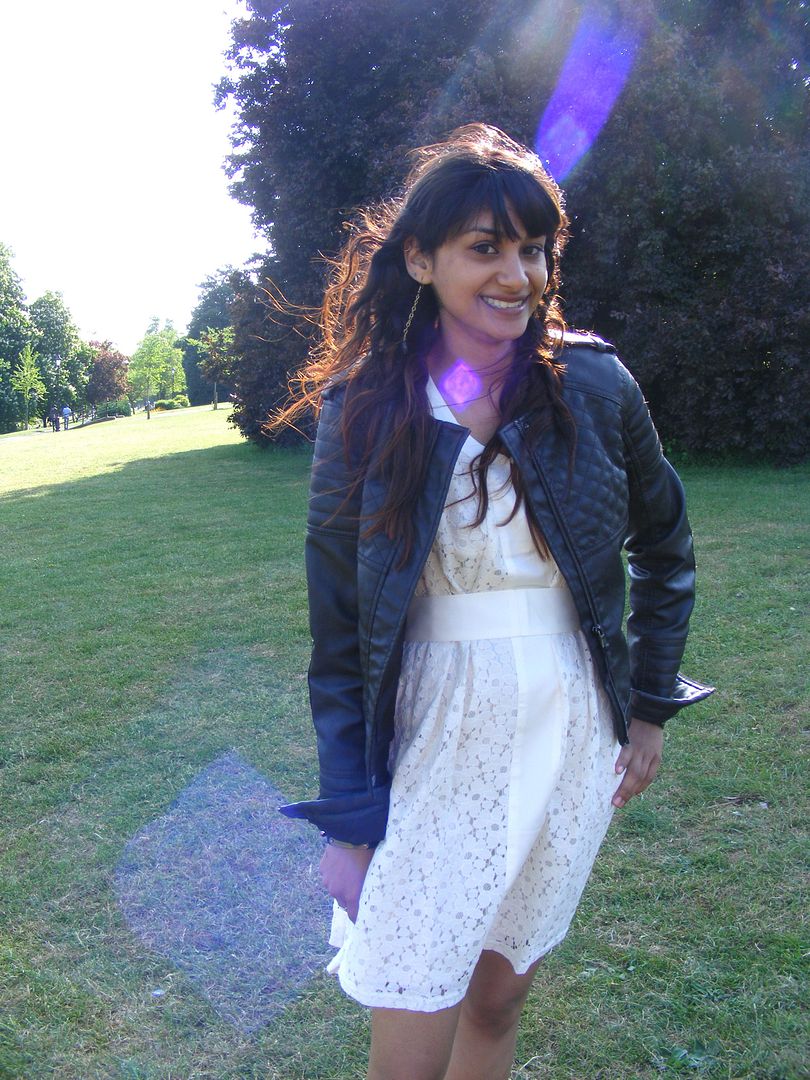 We went to the funfair right after these pictures, and it was pretty traumatic. We went on one ride, where the people there had control of how fast your individual seats could go. Susie and I were picked on quite badly as they made our seats go ridiculouslly fast! Not fun, especially if you have to hold your dress down, so that it doesn't fly everywhere! After the ride, we went to a grassy patch and just collapsed out of exhaustion!
Sherin xx
P.S. Few day left of my
giveaway
!