I technically haven't worn this to a gig yet, but I have a few coming up (hello Mona, White Lies AND Kings of Leon in Hyde Park), so I can't wait to wear this.
We all know I'm a
shoes
person, and that my favourite type of shoes are
sneakers
. I got these incredible black
Vans
from Spartoo and have been wearing them a lot. I can't wait for them to get all scruffy and worn. I'll love them a billion times more then.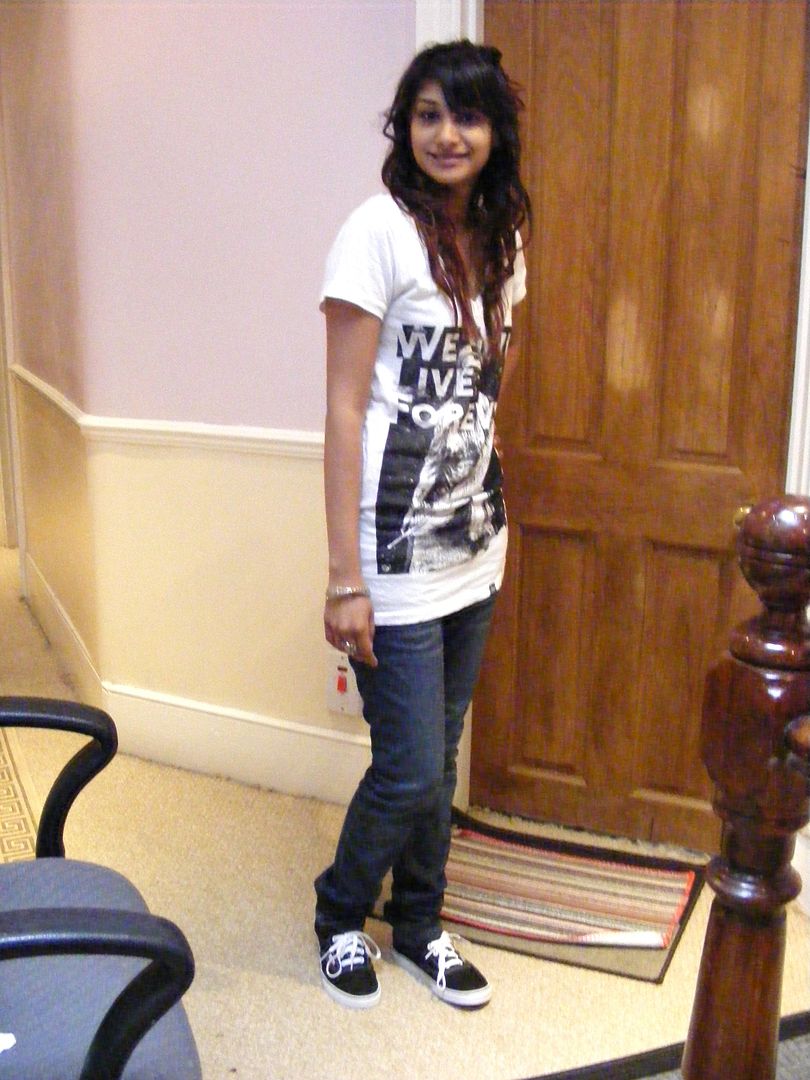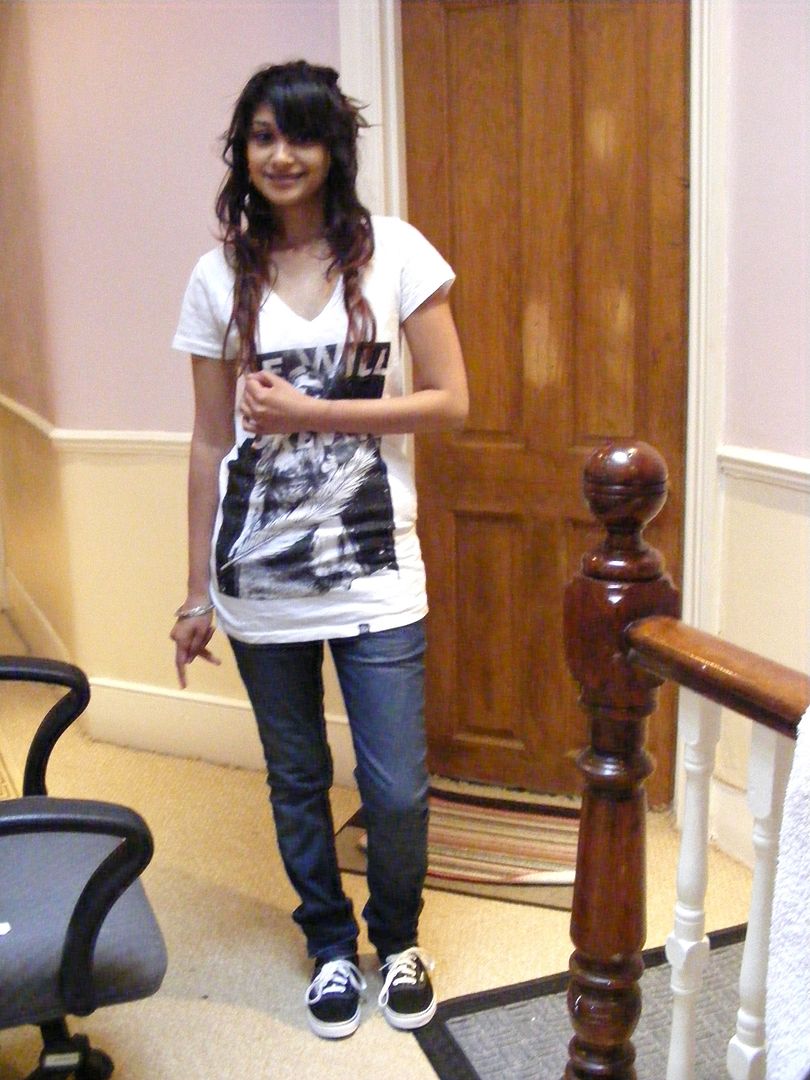 I paired them with Republic Skinny Jeans and a T-Shirt from DeadHeroes. They were doing a fantastic sale a few weeks back and I got this in it.
And apologies for the slightly rough appearance: I spent the day before in bed, with a sizzling fever :(
Sherin xx