Yup, I've done it again. I've got another new pair of shoes. I dread to count how many I know have! I must be near 70: it's a shoe disease!!!
I love
Sarenza
Shoes, who are a Online Shoe Brand.. I got a pair of shoes from there
last year
and absolutely loved them, so was head over heels excited when they offered to send me another pair.
I chose a gorgeous, pale pink, pair from JB Martin, called Ricci. You all know my love for heels, but I've never ever tried kitten heels, despite always wanting to. What I love about this pair is that there's a kitten wedge, which makes it a bit more fun, and a peep toe.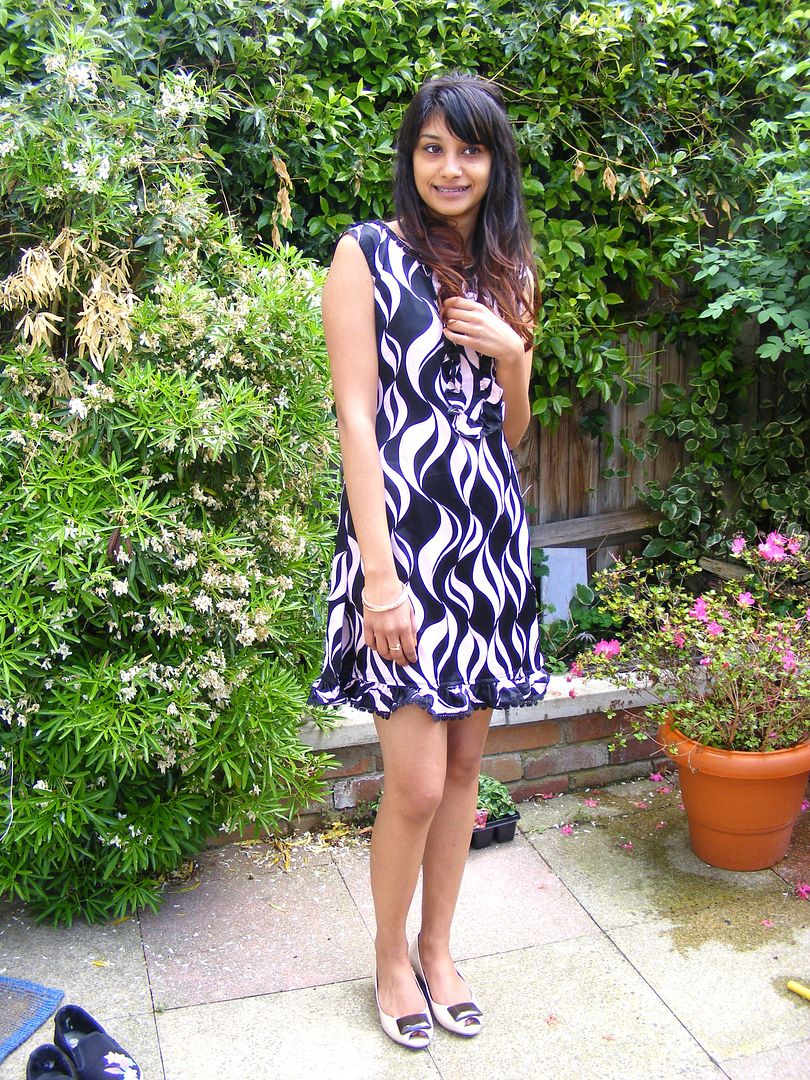 I decided to pair it with a pretty pink dress and wear the outfit for an afternoon of relaxing in the park, then garden.
I really lovethem and will probably be wearing them for a lot of picnics in the park. The first wear was a bit painful (and bloody), but that's the same for any shoe. I did have the 'fun' task of wiping the blood off from the back. We've all been there! But I've worn them a few more times and they're getting more and more comfortable. I can't wait till they're completely worn. They're just so pretty and elegant.
Sherin xx