I won tickets to see Funeral Party play an intimate, semi-acoustic (yup, stole that word from
Susie
) gig at the Gola store, on Carnaby Street on Wednesday evening, in association with
Clash Music
. I've actually never been into the Gola store before (It's too near the Vans store, which I usually drift into instead) but they had some pretty cool stuff there and a lot of colours!
The shop's not huge, so it was fun seeing one of my favourite bands in such a small setting. They did a great job turning the store into a mini gig venue: the back turned into the 'stage' and the counter became a bar.
Wild Palms played a small set first. I'd never heard of them before, but they were actually pretty good. Will definitely be checking them out properly at some point.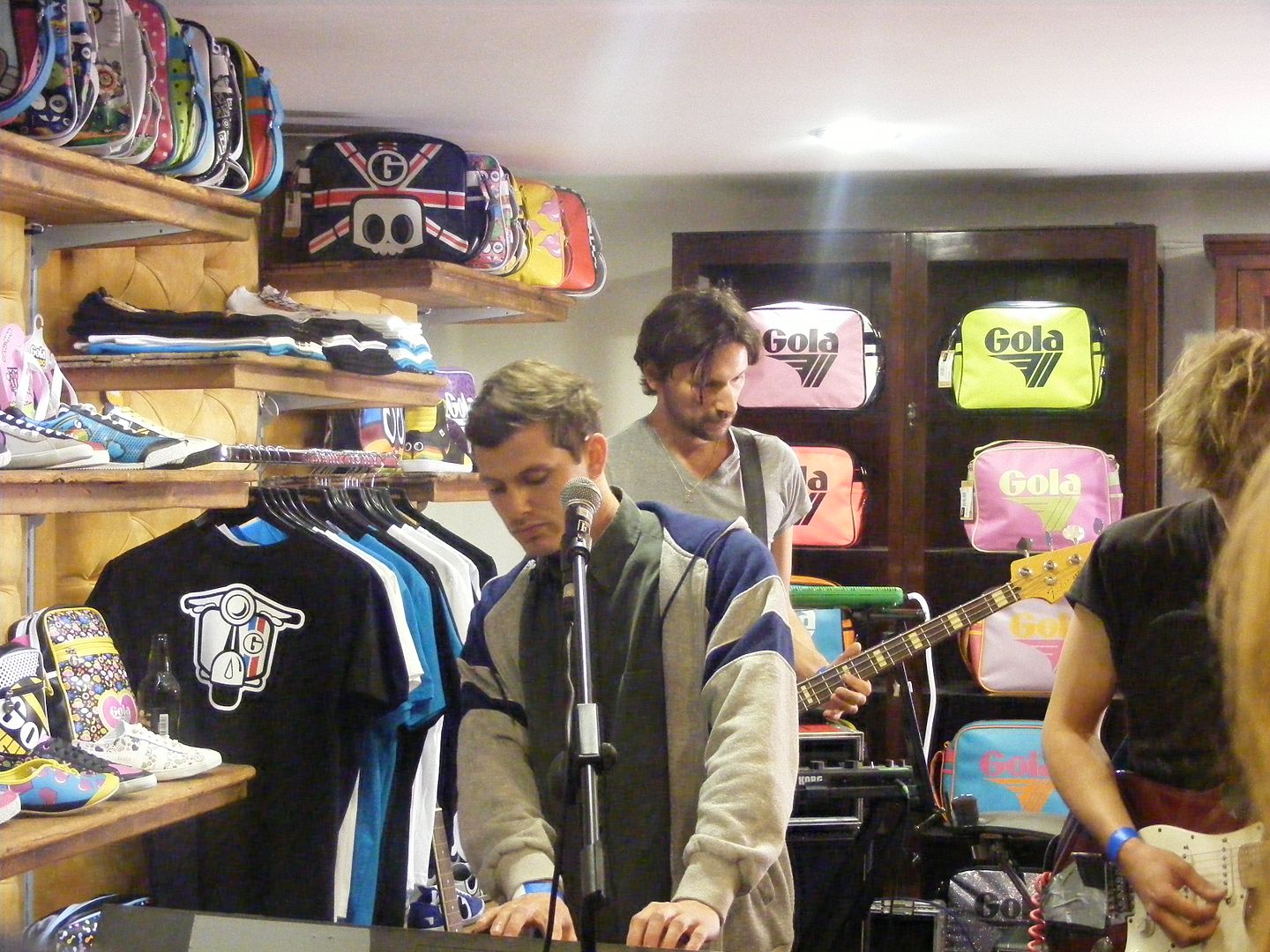 Funeral Party were absolutely amazing that stripped down. This is only the second time I've heard a band do such quiet, stripped set (first being Good Charlotte, in my teens - I have to stress: TEENS - in a breakfast bar) and they did a fantastic job playing such an unsual venue. I'm a huge fan and I have to admit that they sounded so much better this way. I saw them a
few months ago
and they absolutely rocked then, and I'm a muc bigger fan now that I've seen them in this type of a setting. Chad's (lead singer) voice sounded absolutely amazing. I've been to a lot of gig, and their preformance here has been one of my favourite.
Where's the coolest place you've ever seen a gig?
Sherin xx