Last few days to enter my
Sari giveaway
!
Firstly, apologies for the lazy post yesterday! I had no idea how lazy it was till I actually had a look at it when it went up! I guess that's what beng ill does to you. I'm fully recovered though!
On Thursday, I went along to the
Flash Paradise
pop up store in Brent Cross along with
Susie
(after our meal at Nandos). Flash Paradise was set up by Fashion Design, Styling and Promotion students from the Universtiy of Middlesex, including the very talented Lucy from
Shiny Thoughts
and help from Carrie from
WishWishWish
(who was doing a few talks). It was a tropical themed event, ith all proceeds going to the Japan Relief Fund. The pop up shop consisted of various events throught the Thursday and the Friday.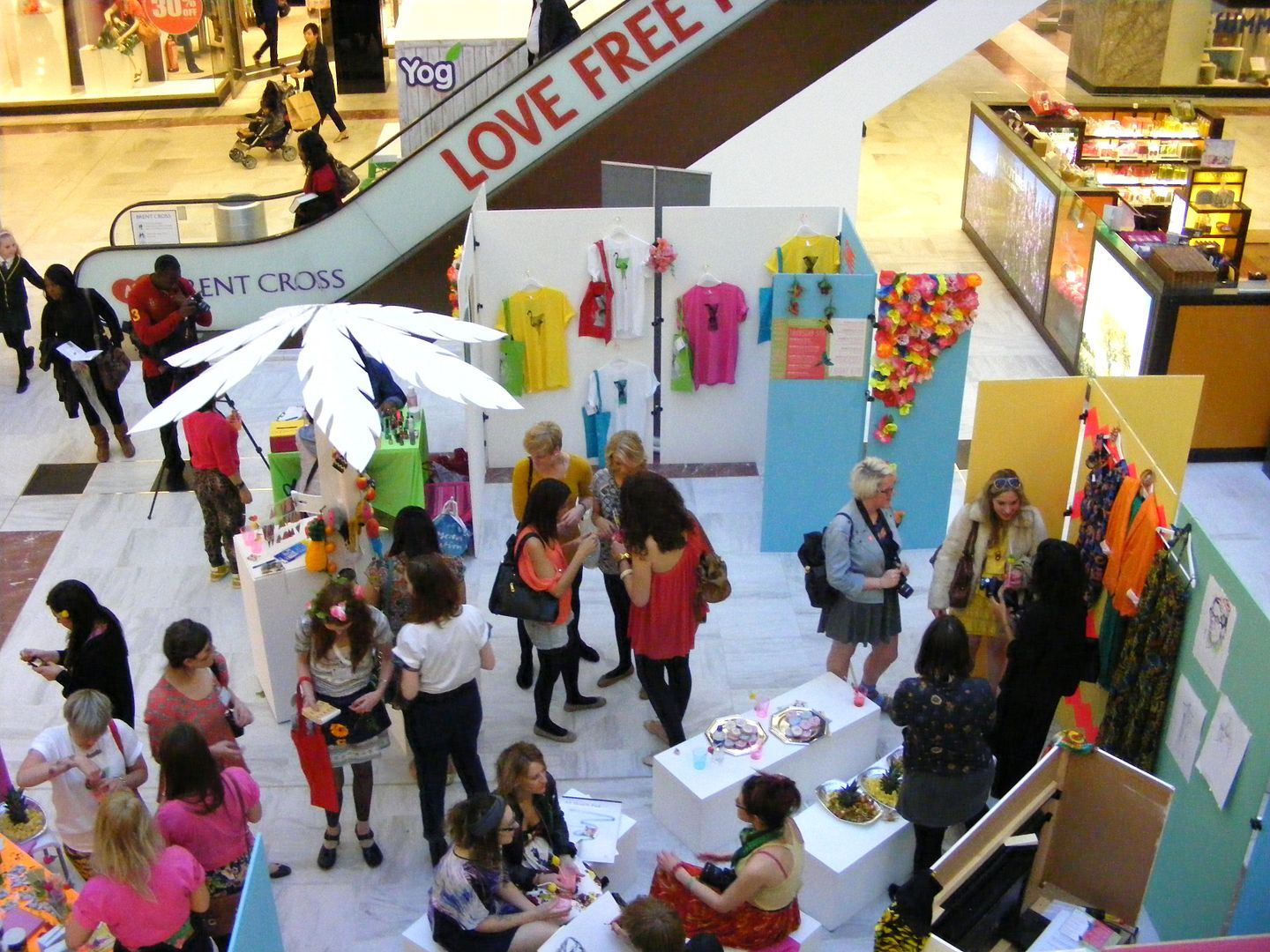 It was such a fun pop up event, espeicially since passers by were in and out of it during the days as well. Everything was so tropical and colourful and I even got a strawberry inspired manicure! How cute is that? I absolutely love it.
There was even a raffle at the end and I won a gorgeous Zara scarf. I can't wait to showcase it properly. It was fun to hang out with
Amy
,
Hannah
,
Jazmine
and
Fiona
, as well as making new blogger buddies with
Lizzie
and
Kat
.
You can check out more pictures on my
Facebook Page
.
Sherin xx