I'm not going to lie, I'm pretty lazy and have been eating a lot of junk recently. But recently, I have been a bit more encouraged.
To tie in with the release of their new Lusciously Light conditioners (which I've been using a lot),
Aussie
have set us Angels on a Lusciously Light path, and you can see how I got started on my challenge
here
. Apart from that, and switching my 5 o'clock chocolate for a piece of fruit, I have become pretty useless again.
So Aussie's bootcamp couldn't have come at a better time. I'll be honest though, when I first heard that we'd be having a bootcamp, my initial thought was of us running around, doing drills, in the rain, while wearing military clothing. Lucky for us, it was nothing like that. Phew!!
I went for the bootcamp day on Saturday and had so much fun. All us Angels, who picked the Lighter Self Challenge (as opposed to Lighter Style), met up at the Reebok Club, in Canary Wharf, and were greeted by the lovely Emma and Holly from
Aussie
(we love them!) The Reebok Club is actually a really cool gym (and there were a few hunks working out as well).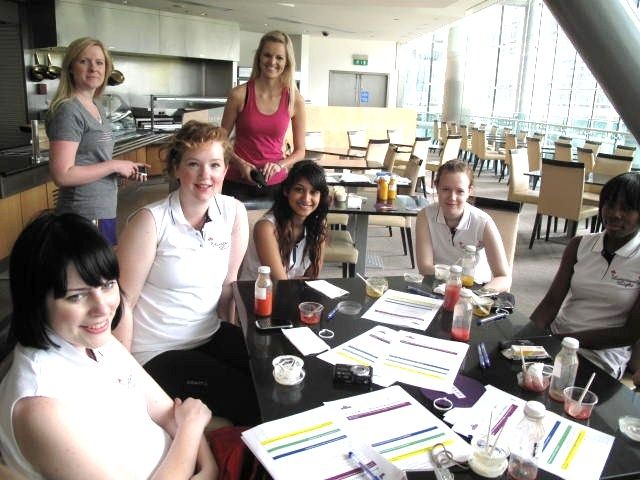 We were treated to some light breakfast (I chose a tub of pinapple, mango and melon: my favourite fruits) and then, while in our Lusciously Light Aussie t-shirts, we headed over to one of the studios and we met Amanda, or Gymanda, who was our trainer for the day.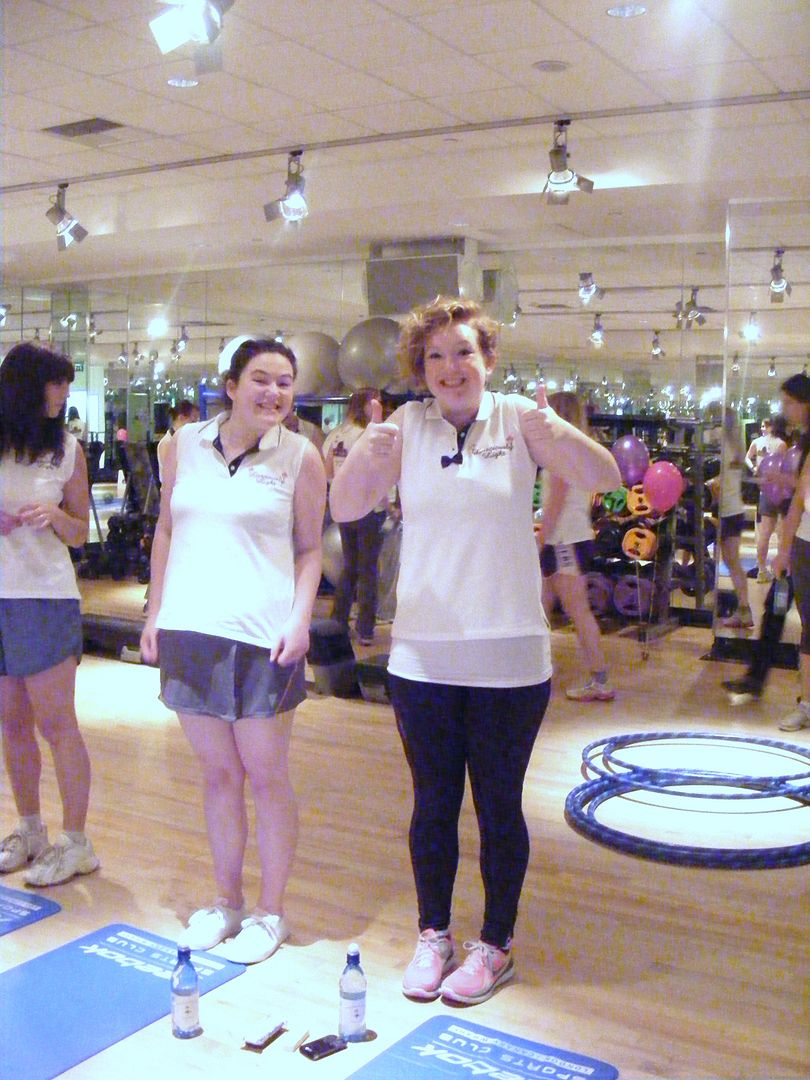 We started off with a light warm up, and were told to find space. I went right to the front and when I looked behind me, everyone else was right at the back. I looked like a teachers pet! But we got warmed up and got into groups to do various different types of workouts. There was kick boxing, tricep pushes on benches, running and even hula hooping!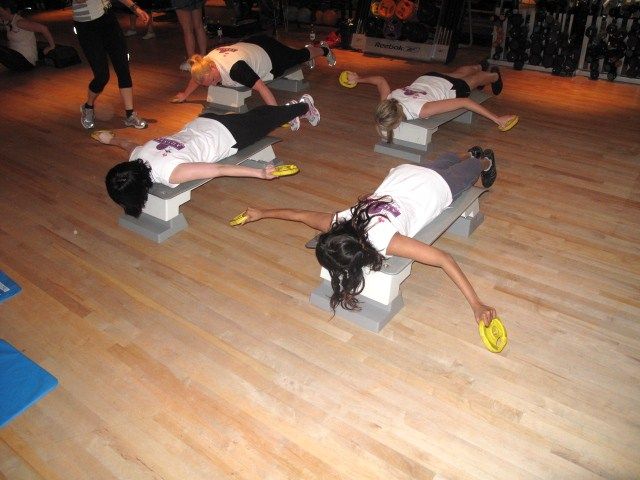 That's me above. I'm not going to lie; that section was probably the hardest thing I've EVER done. Those yellow weights were heavy.


We were also incentivised with the hula hooping. The best hula-ers were given Topshop vouchers. And guess who was one of the winners...ME!! That's right: I'm a champion hula hooper! You can see my awesome skills in the picture above.
Next we had a lusciously light lunch, with salads and healthy sandwiches, alongside water and fruit juices. I picked a grilled veggie pitta and it was actuall really delicious.
We also got a chance to mingle then as well. It was nice catching up with some old blogger friends as well as getting to know more bloggers.
Our final plan for the day was Yoga. I'd never tried Yoga before, so I was a bit scared, but it was so much fun. I really enjoyed doing all the various moves (for lack of better word). I really did feel my muscles flexing during the Yoga session and it's definitely something I'll look to do again.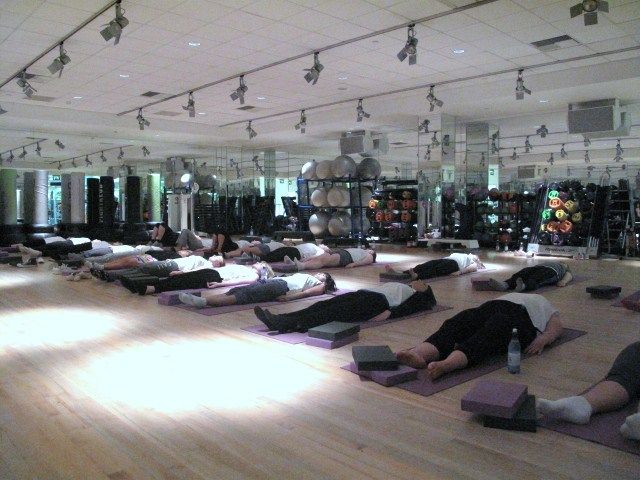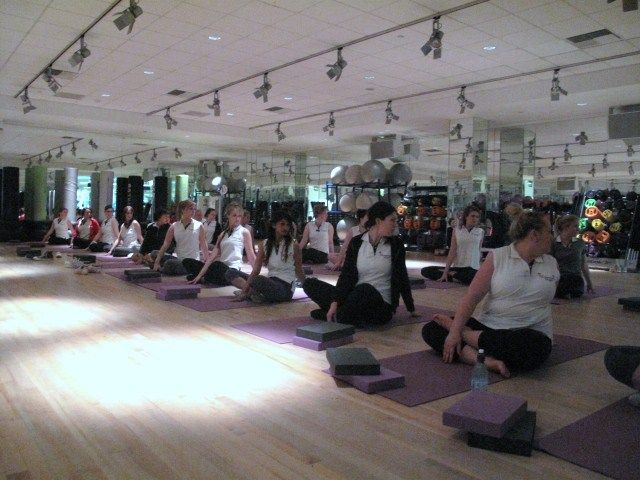 I've also been more encouraged to be healthier in the 2 days since. I've been mainly drinking water, Juice and Ribena, and have switched from crisps to nuts. I've also cut down to 1 chocolate a day (I'll never give that one up) and been practising a bit of the yoga.
What kind of work outs do you do?
Sherin xx
The pictures are a mixture of mine and
Aussies
.