This is my nude look. I don't think I own a lot in nude shades, apart from a few heels, so I was excited to try this out when I got this pale pink dress.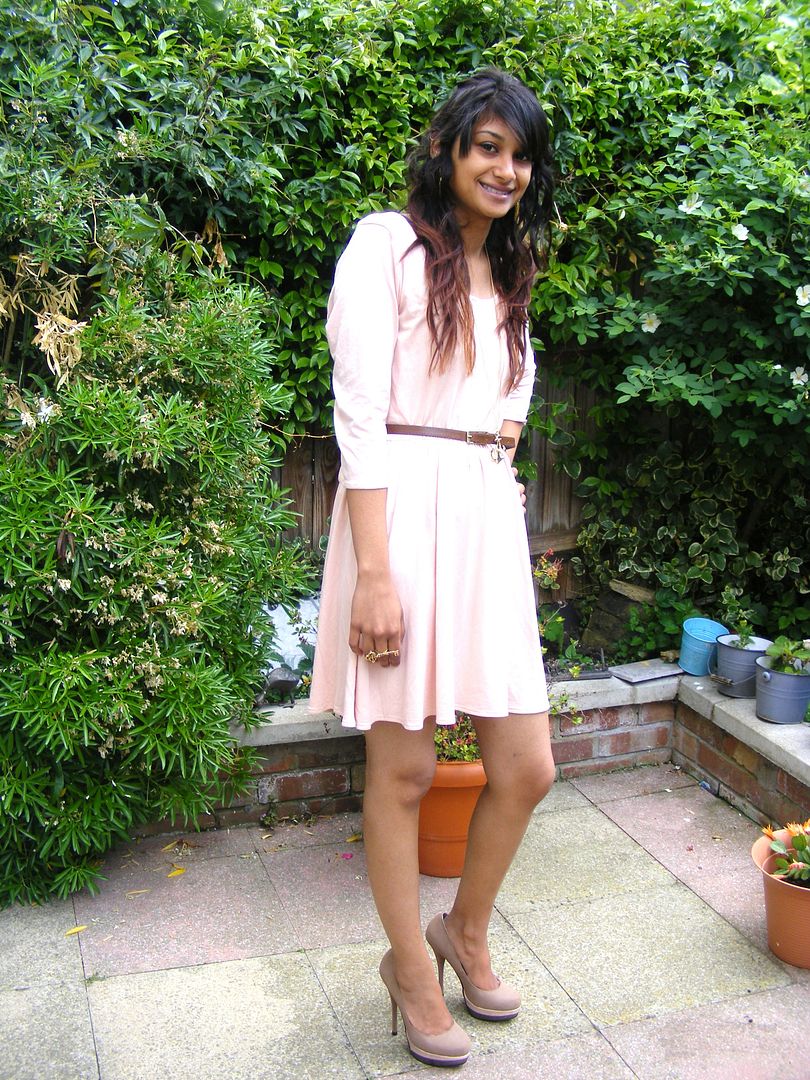 The dress is Paprika (from a goody bag) and the shoes/necklace are Matalan. I love the anchor necklace, just like I love all nautical things. Isn't is pretty? It was sent yesterday from Matalan, along with a Summer goody bag (which also included a beach bag, towel and sunglases), to celebrate the aunch of the Summer TV (25th May)The dress is actually a size 14!! I'll be honset, I wasn't too impressed when I saw that, but I thought I'd give it a shot anyway, especially as it came with a belt.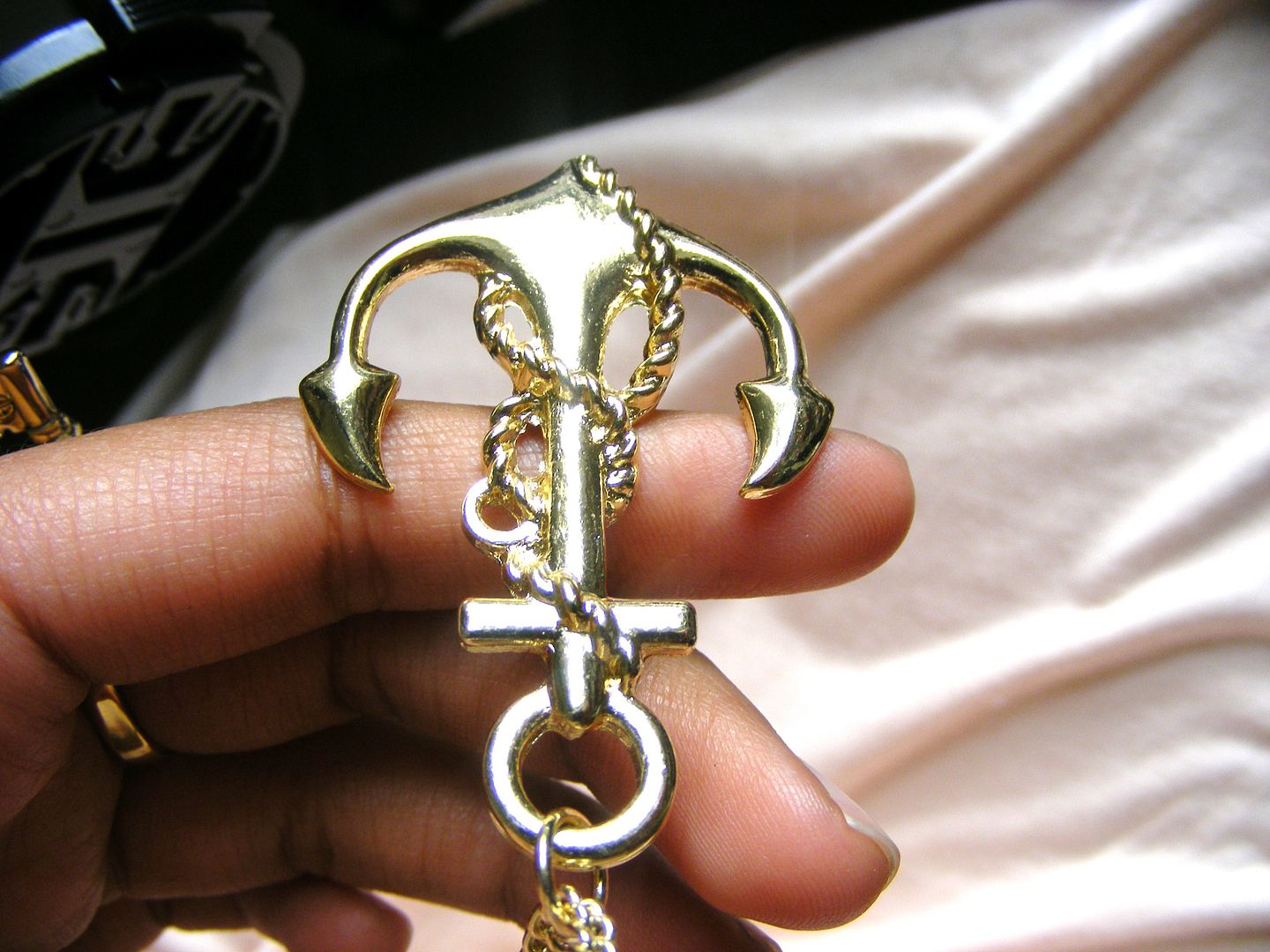 And my ring: the infamous House of Harlow key ring. After over a year of loving from afar, I finally bought it. Asos had it down to £27, which is still a lot, but I figured it wasn't going to get cheaper anytime soon, so I took the shopping plunge.But I think you're definitely allowed to splurge if you've wanted something for so long. Anyway, no regrets, as it's awesome!
What do you think? Are you a Nude fan?
Sherin xx